Studio Ghibli's The Wind Rises, the final film of director Miyao Miyazaki, in spite of the controversy over its extensive use of smoking scenes, has surpassed all box office expectations for the decidedly uncommercial story of an airplane designer.
It has now taken over 10 billion yen ($100 million) at the domestic box office, the first Japanese film to achieve this feat since Miyazaki's Ponyo in 2008. Overall it is the first movie to take this much money since Toy Story 3 in 2010. Distributor Toho is expecting the film's receipts to slow as the summer holidays end but it may well come close to Ponyo's final take of 15.5 billion yen by October. By comparison, Monsters University has taken $88 million in Japan since its release in early July and remains in the top ten.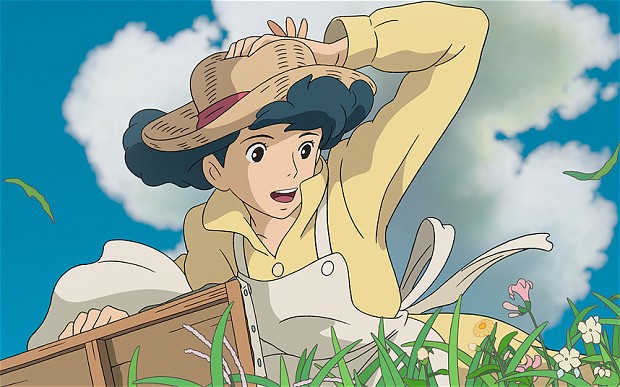 While Miyazaki and Ghibli might well be box office genies, with the unusual story and premise of the film (and a title that is a reference to Paul Valéry!), its success was anything but certain. However, controversy over Miyazaki's pacifist rhetoric and the anti-smoking lobby's campaign, have likely done nothing to harm interest in the picture. It was also announced amidst a media frenzy that it would be the last feature film that 72-year-old Miyazaki would direct (although he has said this before). Miyazaki's shock announcement at a September 1st press conference at the Venice International Film Festival led to a box office boost as domestic audiences were keen to catch his final film on the big screen. Audience numbers jumped 134.5% the following week.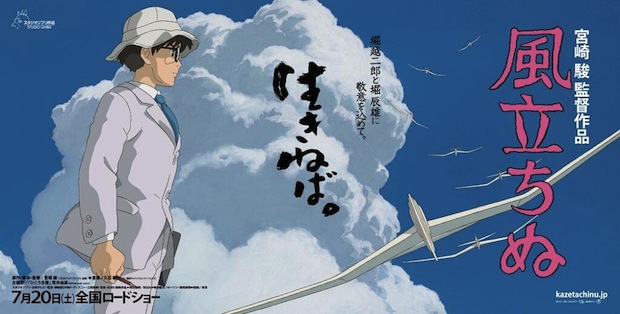 On September 11th, in 54 days since it opened it had been seen by around 8 million people (of course, some may well have seen the film more than once). It was released on July 20th and is still being shown at 454 screens. This is far less than newer releases like Man of Steel (611) or Captain Harlock (578), and yet last week it took four times their grosses. It has been the number one film at the Japanese box office for eight straight weeks. If it can do this for two more weeks it will surpass another Miyazaki film, Howl's Moving Castle, which managed nine consecutive weeks. The Wind Rises will be released in US in February 2014 in two versions — one with subtitles and one dubbed.
We only hope that Miyazaki, having gone out on a high, can be persuaded to come back and make a contribution to the Opening Ceremony of the Tokyo 2020 Olympics. We couldn't stand it if it's just mascots and AKB48!