Thunderbirds, the classic Sixties puppets TV show created by the late Gerry Anderson, is still quite popular in Japan.
We reported last year, for example, on the Thunderbirds-themed restaurant in Jinbocho.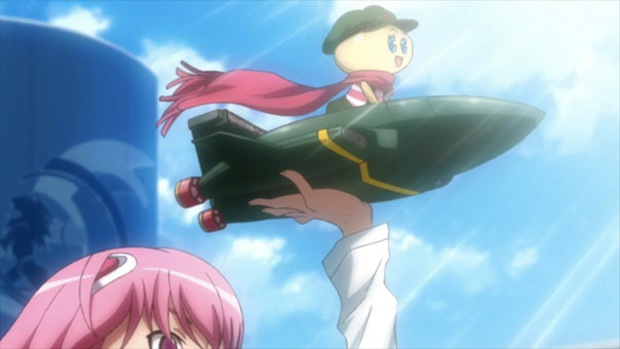 "Thunderbirds 2086" was a short-lived anime based on the British Supermarionation series, while eagle-eyed anime bloggers have spotted many other references in anime that pay homage to Thunderbirds. Japan even produced its own marionette tokusatsu TV called "X-Bomber", though it, well, kind of bombed.
Now comes this Thunderbirds Expo at the Miraikan, Tokyo's science museum out in the Odaiba bay area.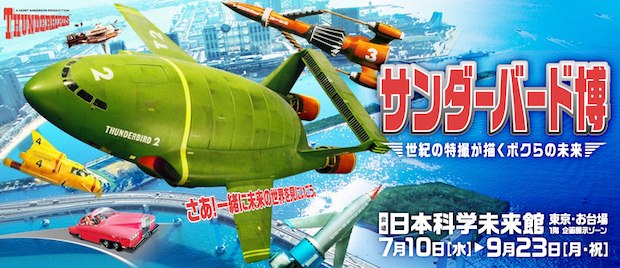 Visitors can enjoy 3D films, as well as models and exhibits showing off the workmanship behind the original series' effects.
There is even a Thunderbirds 2 that you can interact with (details aren't clear at time of writing — we'll have to wait till next week to find out more).
Kentaro Yoshida, executive officer of TFC, Japanese agent for the Classic Thunderbirds brand, was quoted as saying: "Miraikan with the help of so many of the big names behind technological innovation in Japan, has done a great job of creating an exhibition that will appeal to a wide range of age groups. And of course Thunderbirds, with its enormous following in Japan, is the perfect vehicle for the exhibition. With its 50th anniversary coming in 2015 it still looks futuristic."

The first 500 visitors on the first day have also been promised original Thunderbirds merchandise.
The Thunderbirds Expo runs from July 10th to September 23rd, with tickets for adults costing ¥1,300 and ¥700 for kids.
All this Thunderbirds love is one thing, from the cult following to ironic retro love or genuine popularity amongst a new, younger generation — but we think things went a bit too far when the Japanese Self-Defense Force started to use Thunderbirds on their recruitment posters.