Designs for the official 2020 Olympic and Paralympic Games commemorative coins have been released.
There are two designs: one for the Olympic Games and one for the Paralympic Games. On the front, the coins have alternative collages featuring the cherry blossom and golden trumpet tree (ipe amarelo) — the national flowers of Japan and Brazil respectively. At the center of the design is the Olympic flag and a ribbon with the names of the 2016 and 2020 host cities, set against a backdrop of colors inspired by the national flags of Brazil and Japan.
The backs of the coins have the two logos for the 2020 games.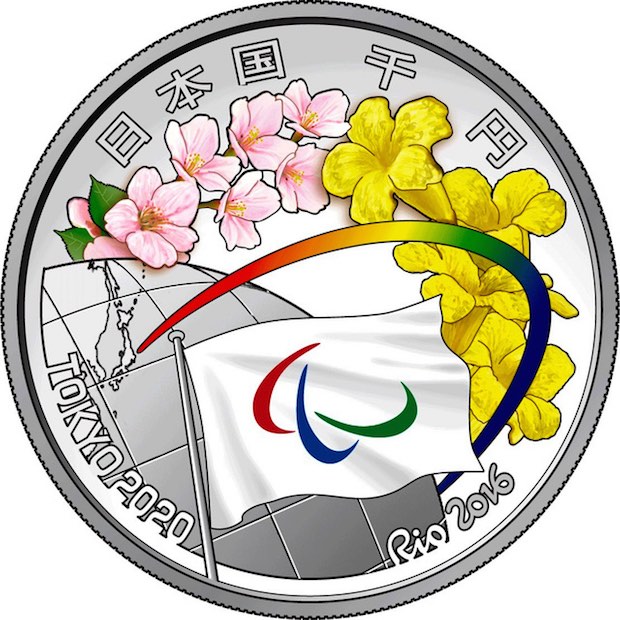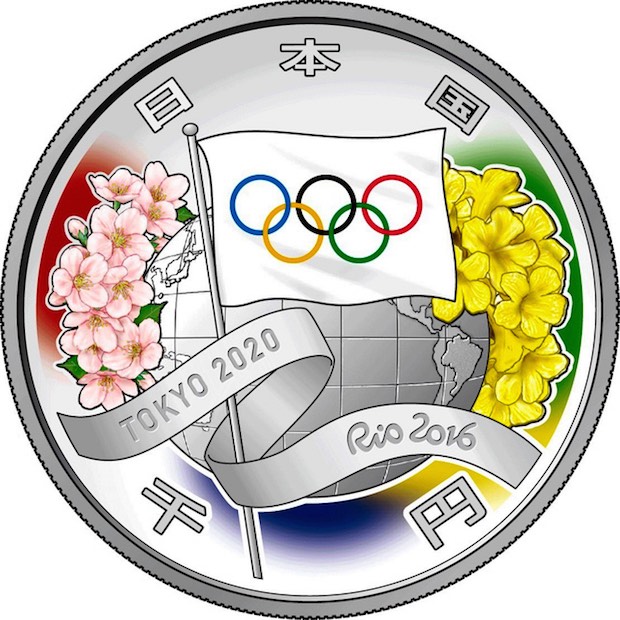 The silver coins also feature color printing on both faces, which the Ministry of Finance says means they are the first coins of their kind in Japan.
The coins have a face value of ¥1,000 but will be sold for ¥9,500 — a logic that may be lost on all but people who like to collect these kinds of memorabilia. A limited number of 100,000 coins will be produced (50,000 of each coin), available exclusively from the Japan Mint. Applications open in September and if there are more than 100,000 applicants, a lottery will be held. The coins will be sent out by the end of the year.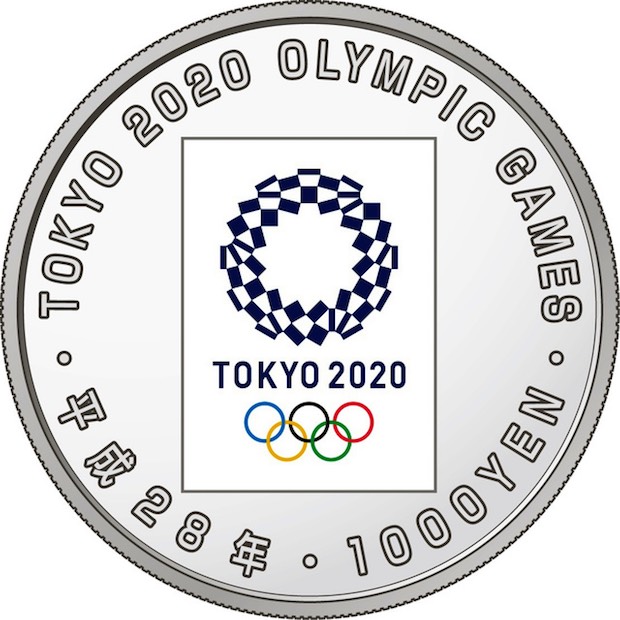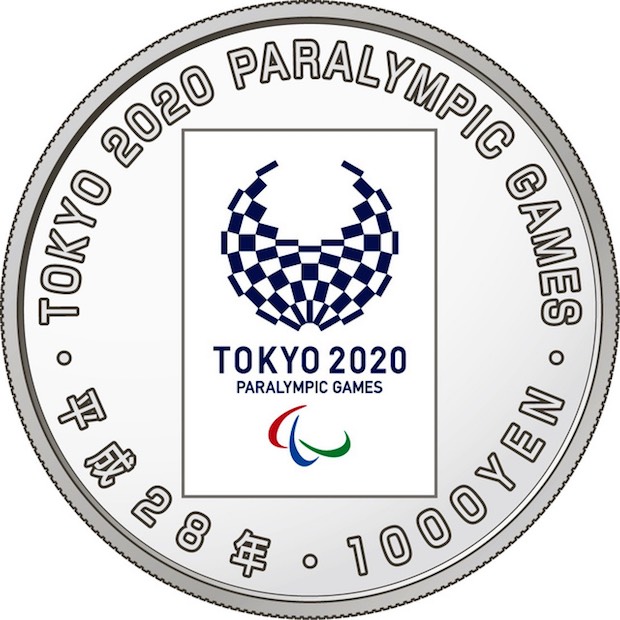 Commemorative coins were similarly produced for the 1964 Tokyo Olympics as well as the 1972 Sapporo Winter Games and the 1998 Nagano Winter Games.
At the closure of the Rio de Janeiro games, the hand-over ceremony saw the newly elected governor of Tokyo, Yuriko Koike, attend to receive the host city flag. Somewhat surprisingly, Prime Minister Shinzo Abe also popped out of a tunnel dressed as Mario.
Now the countdown until the 2020 games has started in earnest. Expect these kinds of announcements and developments on a regular basis as Tokyo and the nation prepares for the largest sporting extravaganza in the world.