The 44th Tokyo Moto Show started October 29th and is running through November 8th, so you still have time to check it out.
Being located at Tokyo Big Sight might not be the cheapest location for people to access, but the after 4 PM rate of only ¥700 should help. Remember, the regular daytime rate is ¥1,400 pre-order, or ¥1,600 at the gate. You can avoid the line if you want to pay a bit of a convenience fee right at Kokusai-Tenjijo Station.
Now that I have that out of the way, let me get to the cars. The main manufacturers displaying their goods were of course Japanese with others from Europe and only Jeep representing America. For most of the cars displayed, you could simply walk to your local dealership to check them out. What interested me was the concepts and where the industry is heading.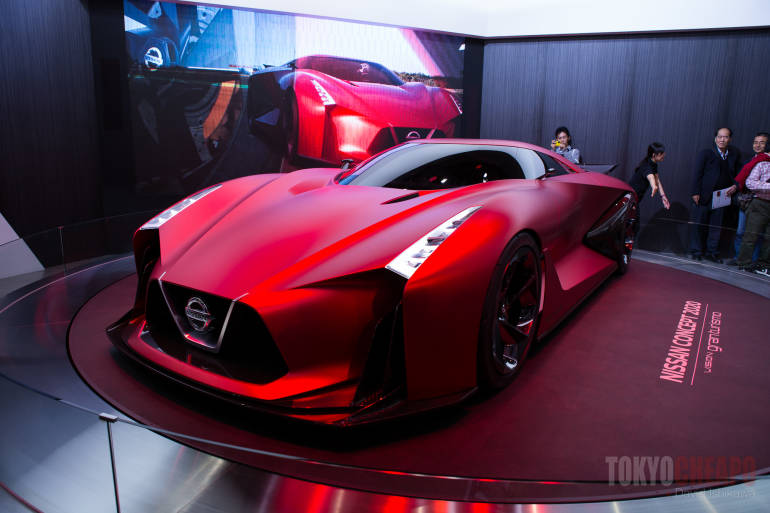 Nissan Concept 2020 Vision Granturismo | Photo by David Ishikawa
The Nissan Concept is the future vision for the famous Nissan Skyline GTR. You can see the current style trends in the front headlights in the rear with the trademark Skyline taillights.
Nissan IDS | Photo by David Ishikawa
The Nissan IDS is an all-electric that can both be manually driven or self-driving. My biggest gripe with electrics and hybrids is that they tend to look a bit unappealing, the IDS however has a nice design with rear suicide-doors including allowing for a pillar-less entrance.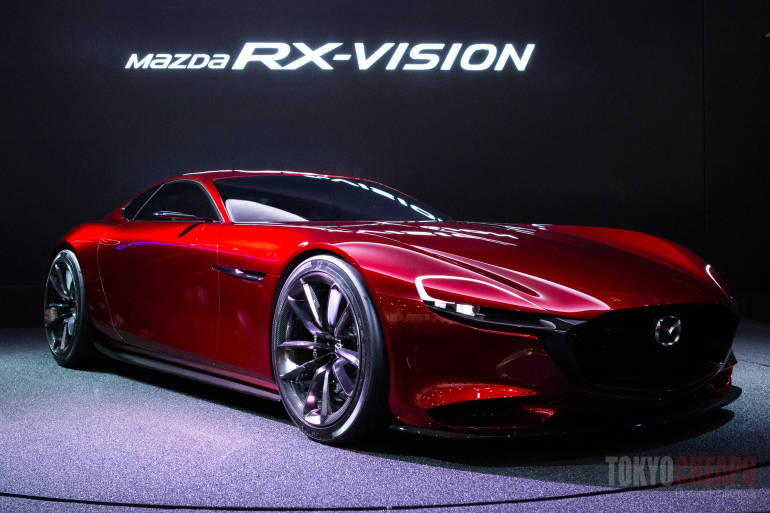 Mazda RX-Vision | Photo by David Ishikawa
Mazda came out with its guns blazing with their RX-Vision concept. This concept has the internet abuzz due to its Skyactive-R rotary engine which is supposed to bring the Wankel powered car back to the glory days of the FD3S. You can see the styling cues also from FD in the rear taillights to the front lighting feature which gives the impression of the classic flip-ups.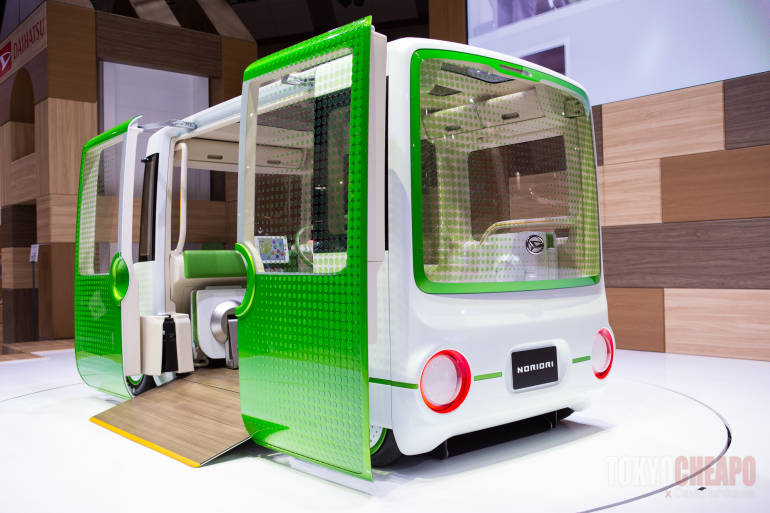 Daihatsu Noriori | Photo by David Ishikawa
I was really surprised by Daihatsu because I always had this impression it was just a budget car manufacturer. Their concepts were forward-thinking, practical and… cute. The Noriori boasts a flat and low floor allowing for easy access by everyone ranging from delivery drivers to those in wheelchairs.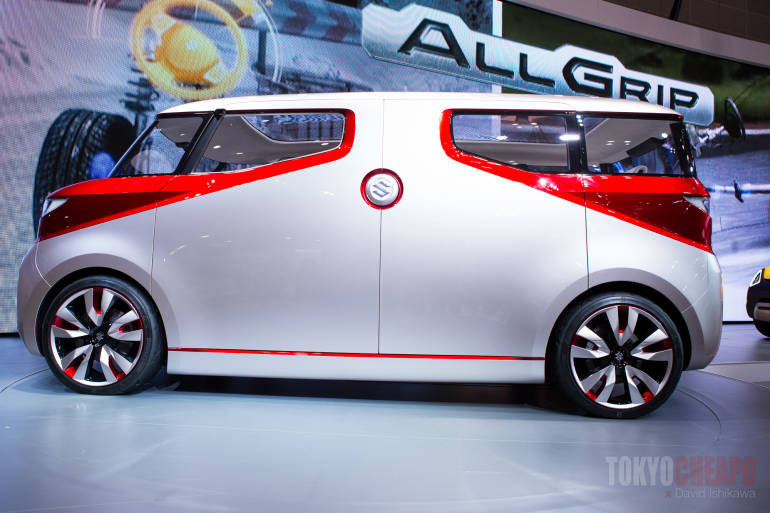 Suzuki Artriser | Photo by David Ishikawa
The Suzuki Artriser along with the other Suzuki concepts gave me that retro-futuristic vibe. The Artriser features sliding doors for both the front and back so you could open one-side and pretty much have a living room with a great view of where ever you are.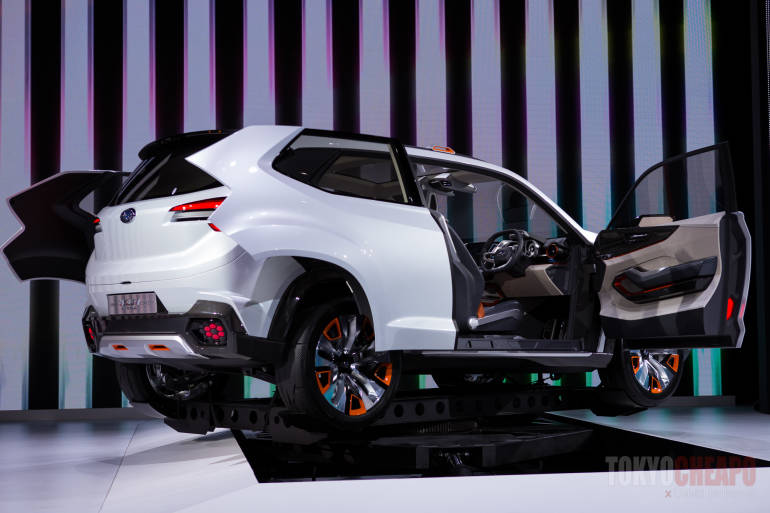 Subaru Viziv Future Concept | Photo by David Ishikawa
Subaru Viziv Future Concept was an entry from Subaru. Their stage featured rain! (All of the main stages were quite extraordinary.) Also, the Viziv was on an articulating lift which synched seamlessly with the graphics playing in the background. Oh yeah, the Viziv itself had front standard opening doors with rear sliding doors that when opened was reminiscent of a stealth fighter.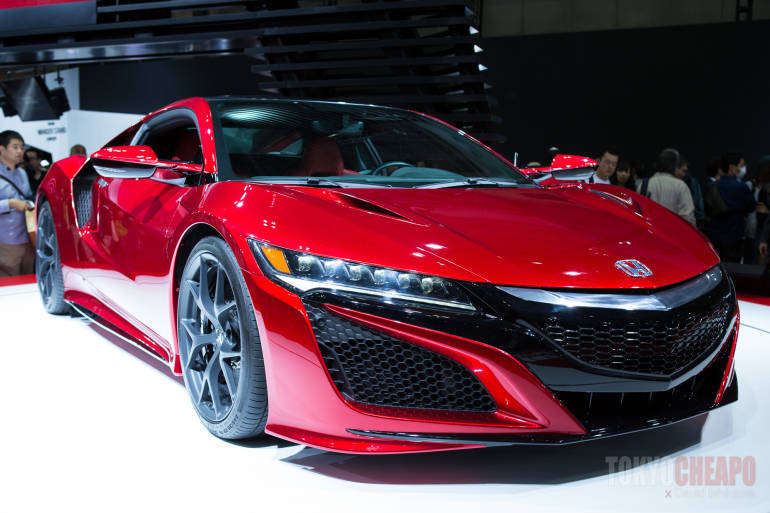 Honda NSX | Photo by David Ishikawa
The Honda NSX can't be called a concept anymore as it is scheduled for release next year and is already being campaigned in Super-GT. I will just use it as a bit of a Segway into Honda. Honda makes a lot of things including motorcycles, scooters, cars, jets, jet engines… Well, anything that has an engine it seems.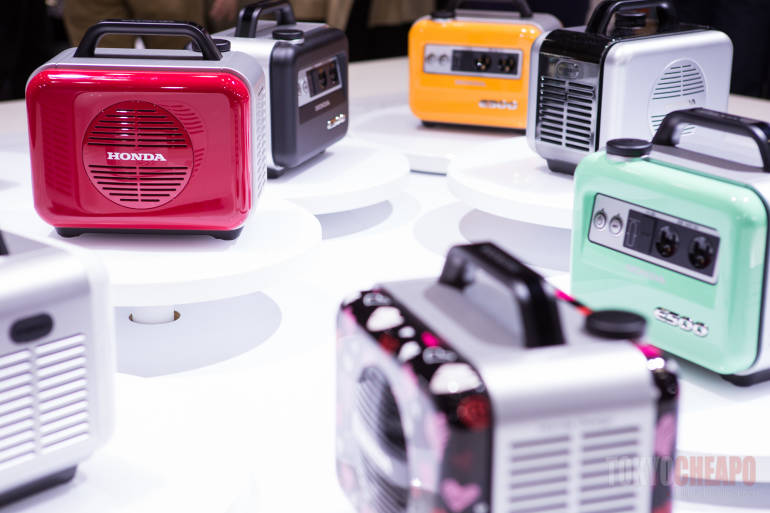 Honda E500 Battery Inverter Power Source | Photo by David Ishikawa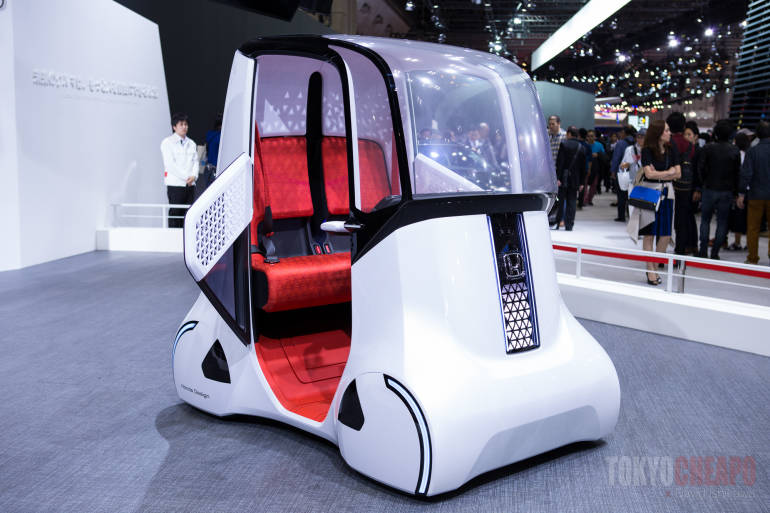 Honda Wander Stand Concept | Photo by David Ishikawa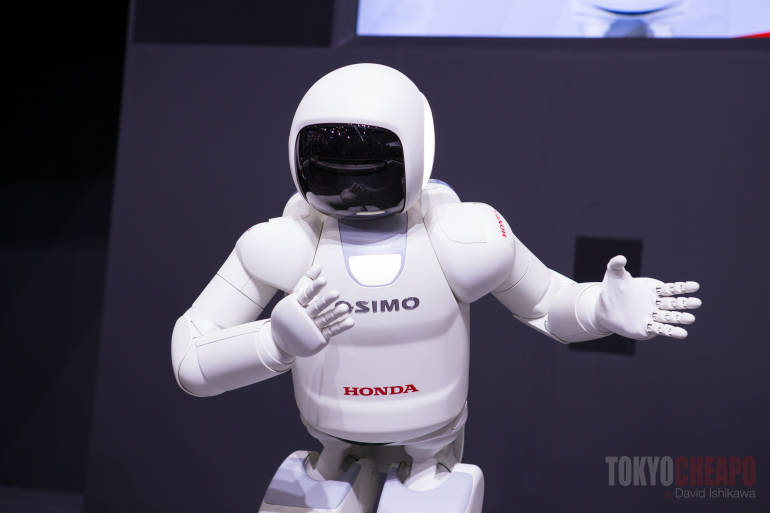 Asimo | Photo by David Ishikawa
One of the highlights for me was seeing Asimo. First, I only heard Asimo presenting since the crowd was pretty large so I waited 30 minutes for the next show. The show was not that long, featuring Asimo along with the Uni-Cub β and the Wander Walker Concept, but was worth the wait. Asimo is a great diplomat for the future of robotics.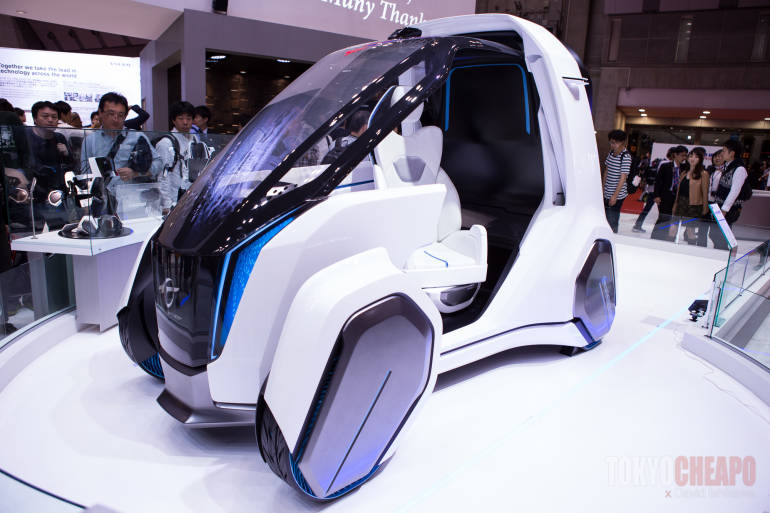 Coms Connect | Photo by David Ishikawa
The Coms Connect from Toyota Autobody was interesting. Keep in mind that next to it were models of mech that looked like they were modeled after the ones in Avatar.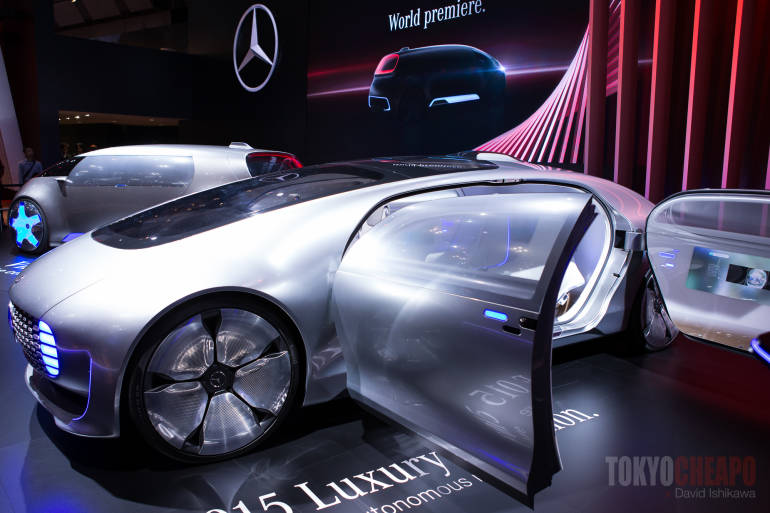 Mercedes-Benz F015 Luxury in Motion | Photo by David Ishikawa
I'll end with the Mercedes-Benz F015. All it was missing was the ability to levitate.
When you are heading over be prepared for crowds, especially when there is anything involving any models or stage presentations. The morning seemed to be less crowded with the rush seeming to be around noon. I also saw another rush coming in to take advantage of the 4 PM discount.
If you want to see what can be (but sometimes maybe shouldn't be) done with cars, check out the Tokyo Auto Salon which will be January 15th-17th.