Toyota really did steal the show at the Tokyo Toy Show 2014. On top of their awesome Camatte Lab, which lets grown-ups see how a car works through driving a transparent vehicle and also allows kids to customize a sports car hood with their own drawings, the world's biggest automobile maker also exhibited these Toyopet Pokémon cars.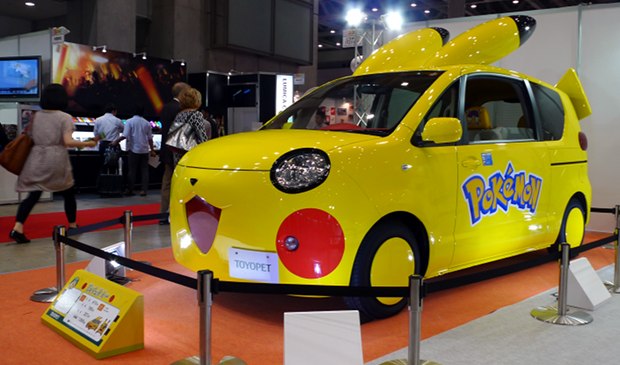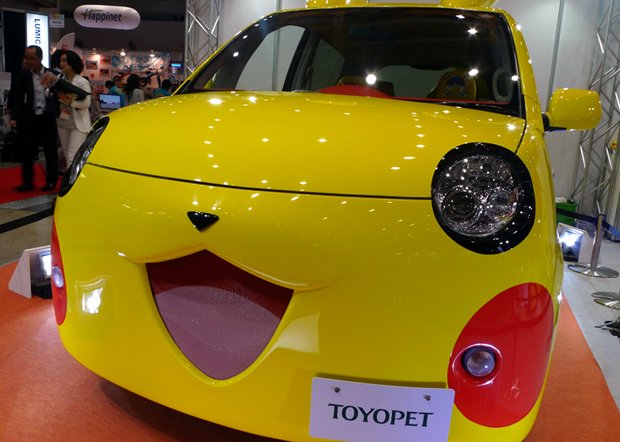 No prizes for guessing what's going on here. This is a Pokémon-themed Toyota car, a very striking Pikachu yellow. Toyopet was actually first exhibited back at the 2012 Tokyo Toy Show and is making a welcome return.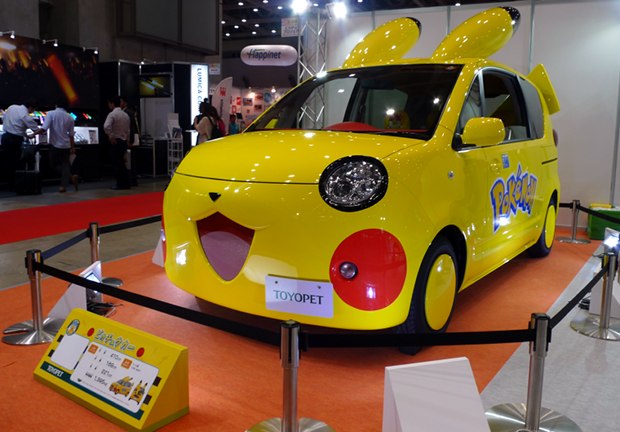 This time the Pikachu car is joined by a Fennekin character (known in Japan as Fokko) vehicle too. The fox-like Fennekin's nose really sticks out.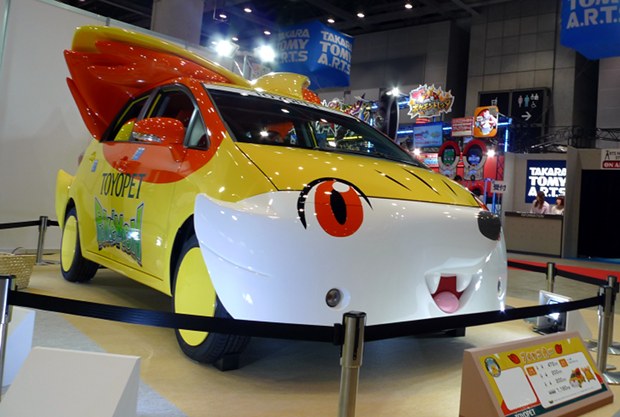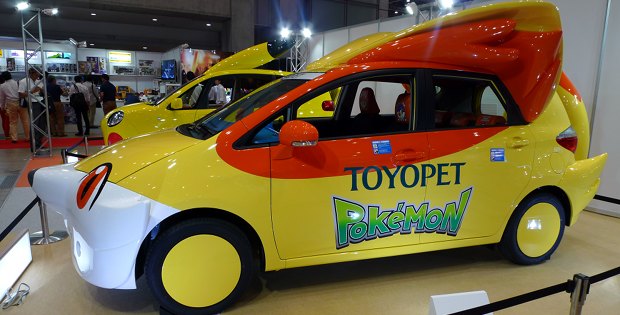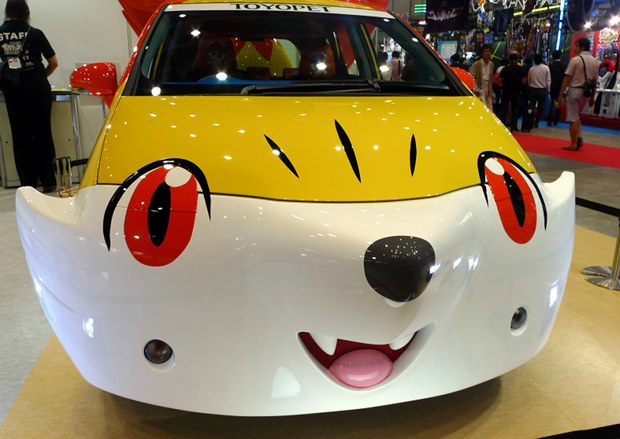 Pokémon might be pretty old now but it still retains the power to make an impression, especially when it's got the backing of a major car maker!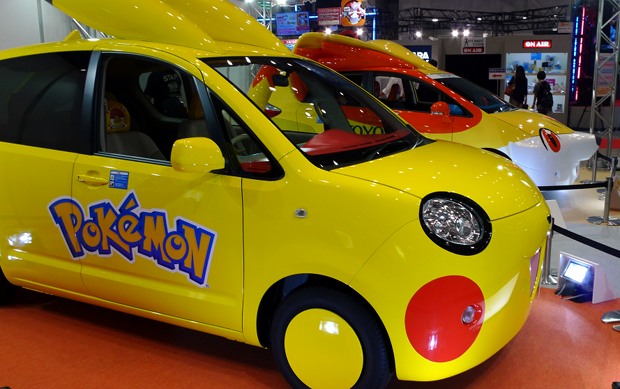 And if you're curious why you've never heard of the car model itself, don't worry, it's also not such a new one. The Toyopet line dates back to the 1940's and made its last appearance on a series in the 1970's.