While the Tokyo Motor Show is traditionally the event of the year to show off new cars, automobile makers also love to present their latest concepts and other mobility-themed developments.
Alongside its headline-grabbing exhibits like the FCV Plus and steampunk-esque concept car Kikai, Toyota showcased Kirobo Mini for the first time in the world.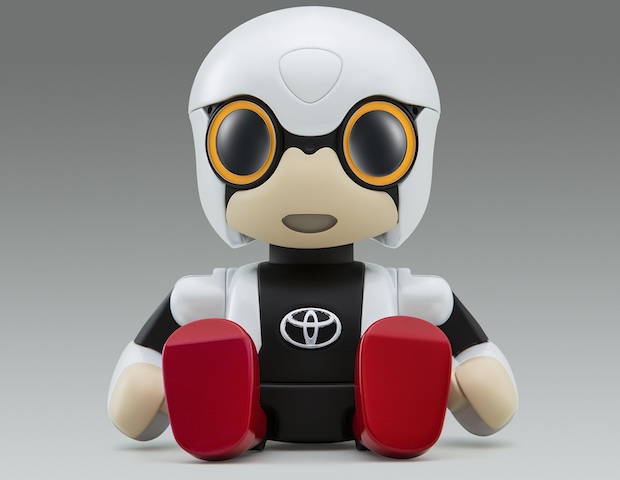 Kirobo Mini is intended to be a communication partner, a "small robot with big possibilities". This robotic character is fitted with the "Toyota Heart", apparently the result of the new communication research initiative called Toyota Heart Project, which allows the robot to detect and understand emotions.
Kirobo Mini speaks Japanese and sits 100mm (3.9″) tall, weighing in at around 200g (7 oz). In other words, Kirobo Mini is small enough to fit inside your cupholder.
As Toyota say:
Imagine how driving would change if Kirobo Mini's technology was integrated into Toyota vehicles: we could assimilate hours of data to better the everyday lives of drivers all over the world, informing future innovations and developing transport that's in tune with the driver's mood, suggesting places to visit, routes to travel and music to listen to.

Kirobo Mini could help driving become a physically and emotionally transformative experience. After all, Kirobo's name derives from the Japanese word for "hope", and we believe he's filled with exciting possibilities…
Note the Toyota logo branded on the robot's front.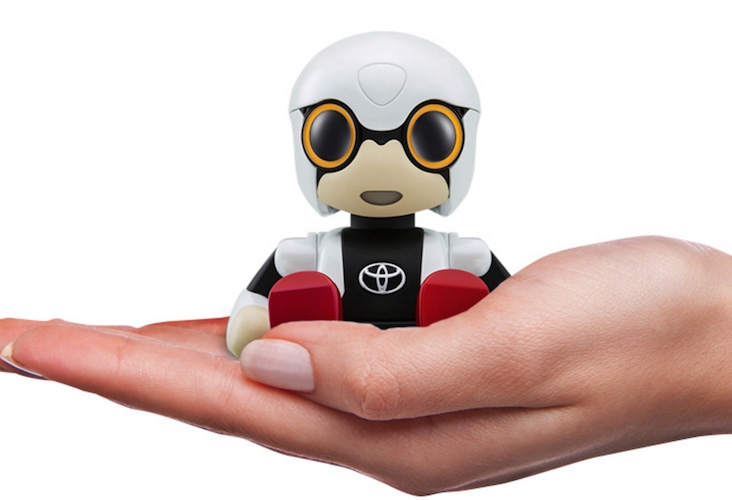 If you think Kirobo Mini looks suspiciously like the Tomotaka Takahashi robot toy Robi, then you're right. Kirobo Mini is a homunculus version of the original Kirobo, Japan's first robotic astronaut that was developed by Takahashi to accompany Koichi Wakata in space.
Well, assuming Kirobo Mini can actually talk and detect the driver's emotions like Toyota says, it would be a cuter, certainly smaller step forward than the Nissan Pivo from a few years back.