There are all kinds of ways to cure stress. A nice cold beer. An hour in the driving range. Going postal.
But here's a way we never heard of before and trust Thanko to be the ones to come up with it.
The USB Buru-Buru Helmet Head Massager will "vibrate" (buruburu) your head, giving your gray matter a rest and relaxing you from all that stress at work.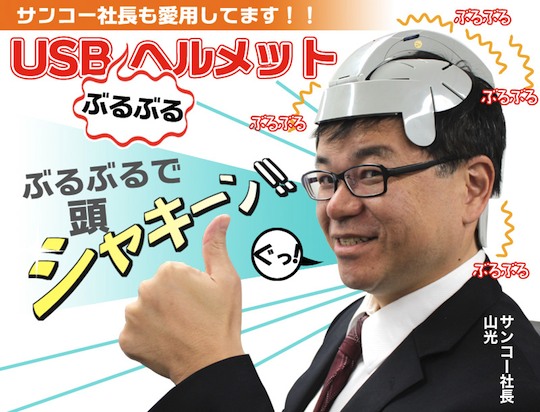 Other than Yoshiro Nakamatsu, we don't know any other source of wacky inventions than Thanko. However, they do all work and serve a real purpose.
With the USB Buru-Buru Helmet Head Massager, the function is to relax you by massaging your head.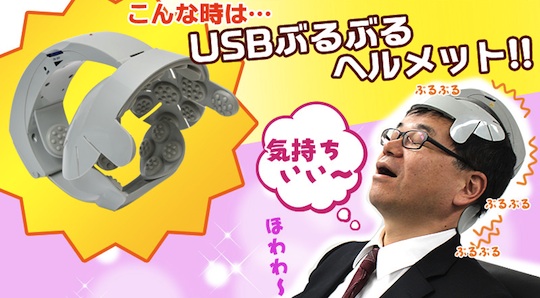 We also love how the staff really get into the marketing of the products. The guy in the pictures is the actual Thanko company president.
The gentle shaking functions like the soothing hands of a sympathetic wifely figure. It can be powered via USB or household batteries, making it perfect for using while sitting at your desk in the office. There are even different levels of vibration depending on how stressed you are. This has proved so popular that its first run sold out within days, though it's currently available on pre-order for January.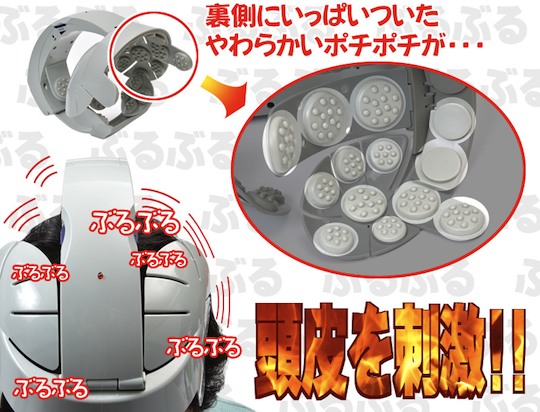 The size can be adjusted to fit different scalp and heads, and the inside of the helmet frame is lined with multiple vibration pads for a truly effective massage experience. After relaxing your aching mind with the Buru-Buru Helmet for a while you will be refreshed and eager to get stuck back into work!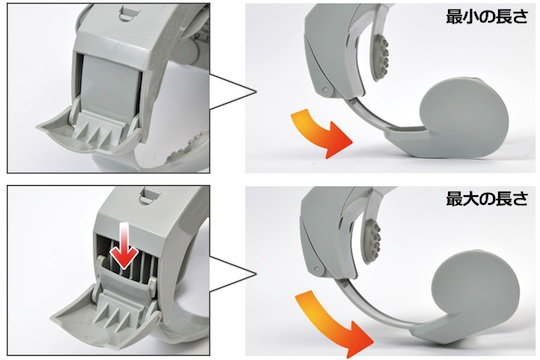 Order the USB Buru-Buru Helmet Head Massager in our store JapanTrendShop.com.