Spring is not a fun time to be in Japan if you suffer from hay fever, which is normally a summer phenomenon in other countries. Due to a forestation boom after the war, Japan saw a surge in the number of cedar and cypress trees. Unfortunately this has had the unexpected effect of massively increasing the amount of pollen released into the air during the spring months. As a result, pollen allergies and hay fever exploded.
Now every year large swaths of the population are forced to endure weeks of pain around their noses and eyes. The solution of sorts is often to wear a surgical face mask, many of which are multi-layered and filled with herbs and other kinds of weaponry to battle hay fever.
But Thanko, Japan's most original gadget makers (yes, the same people who gave the world the USB Buruburu Head Massager), have come up with a new fail-proof remedy: The USB Pollen Blocker.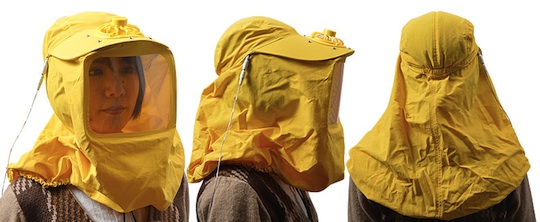 Resembling something between a beekeeper's mask and a hazmat suit, get 99.9% protection from the pores in the air almost as if you are in your own clinical isolation chamber. It also doesn't mist up since, with the ingenuity almost of a space suit, the Pollen Blocker has its own USB-powered fan on the top, which keeps your own personal atmosphere clear but nonetheless won't let any nasty pollen inside to irritate your sinuses.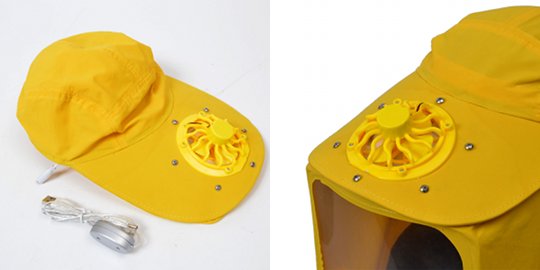 The Pollen Blocker isn't just an extreme response to hay fever. It still allows you to work and go about your daily life. For example, the visor is large enough to see a computer screen, so you can keep on typing away without the hassle of having to remove the hood.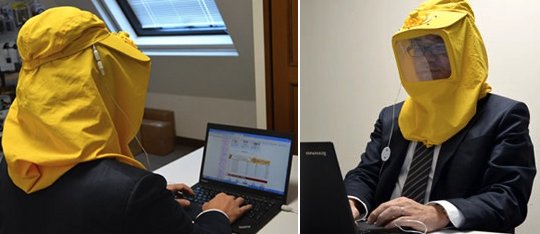 Here you can compare the Pollen Blocker (on the right) with a regular anti-hay fever get-up of glasses and face mask (on the left). Which one looks more effective?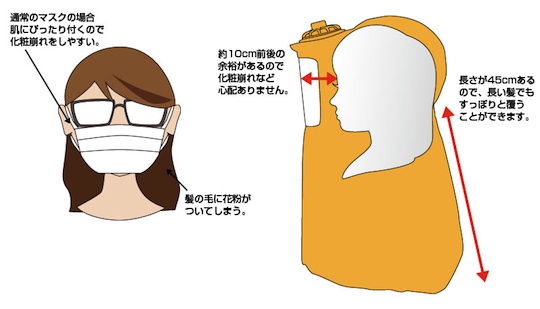 We love how the Thanko CEO really gets into his company's products. Here he is explaining about the Pollen Blocker mask. You can't really hear him when he's wearing it, though, which we guess proves that is works.
You can get the USB Pollen Blocker from JapanTrendShop.