Is this the most original way to stay cool this year? Quite possibly.
New from Thanko, Japan's at times strangest creator of chindogu (everyday gadgets), the Electric Armpit Clip-on Cooler Fan is your new way to ward off perspiration.
It was released a few weeks ago but has been receiving quite a lot of online buzz and overseas media interest. And we can see why. Like all chindogu, it initially appears somewhat wacky or useless, yet cannot be discarded as simply a joke. It genuinely works and, if you don't mind how you look while using it, you will be very grateful to the breeze it provides.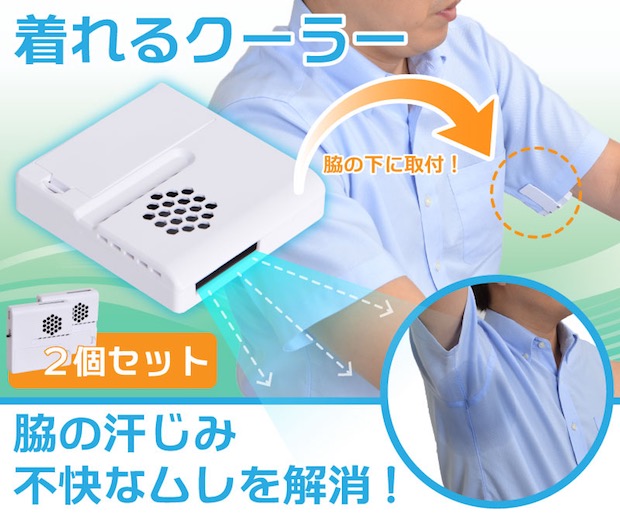 All you need to do is clip the unit to the sleeve of a short-sleeve shirt and turn it on. The cooling wind will be blown directly into your armpit, which should help to combat those sweat marks that are an inevitable feature of the humid Japanese summer.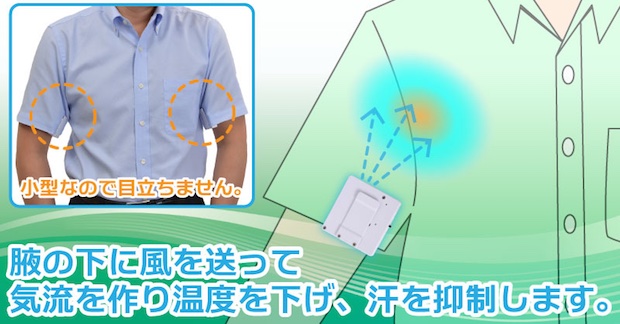 Get two if you want to keep both armpits cool, and the unit can also be clipped to the front of a shirt if you want to cool down your chest area.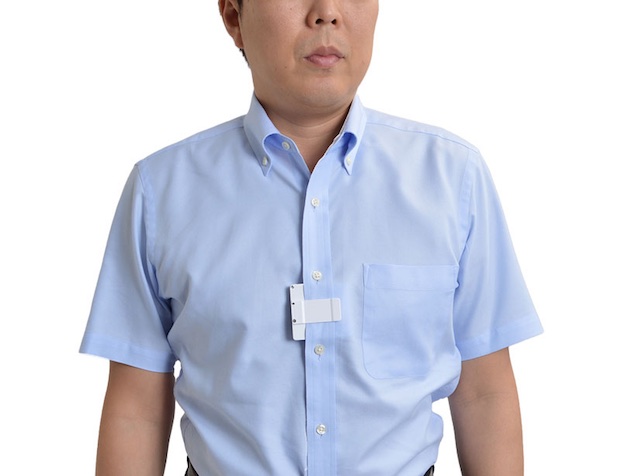 Now comes our burning question: has everyone seen these being used in the wild?