Whether you are a digital nomad or a millennial trying to swot for an exam, one of the problems with the tech age is that there are so many more distractions now. How can we concentrate in this ever-busy world?
Panasonic has an answer, of sorts. The Wear Space is a prototype wearable device that, at first glance, looks no more hi-tech than a pair of horse blinkers the wearer wraps dubiously around their head.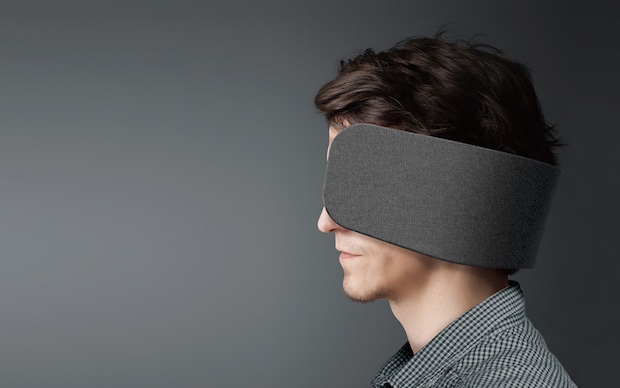 Of course, things are sophisticated than that. Weighing a modest 330 grams (about 12 ounces), the gadget is a combination of noise-canceling wireless headphones with a U-shaped band that is covered in fabric. It was developed by Panasonic's Future Life Factory team.
Previously shown in March at SXSW 2018 and also at Japan House in Los Angeles, Panasonic recently showcased it at a coworking space in Tokyo's Roppongi district. People using coworking or open-plan offices will certainly know the plight of trying to concentrate when others around them are chatting or holding a Skype conference call.
Can the Wear Space actually help you focus on your work? Perhaps, since your peripheral vision will certainly be blocked off. But there are drawbacks to the gadget. Some of the responses so far have been less than stellar, with PC Mag suggesting your colleagues would merely laugh at you. That being said, the Wear Space was featured as one of the "best of the best" at the Red Dot Award 2017.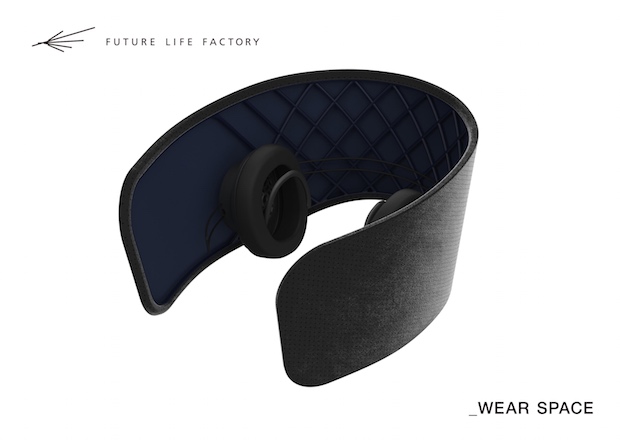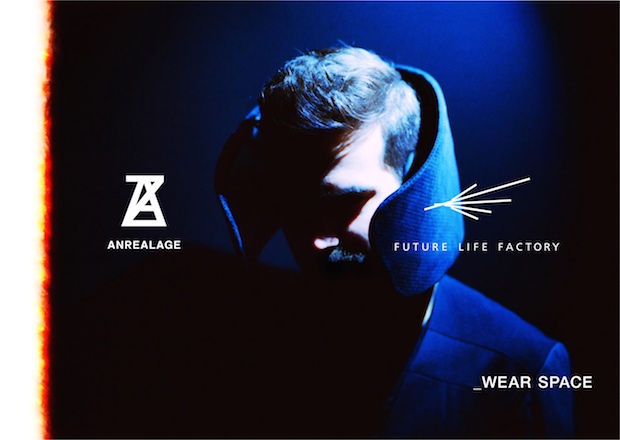 Panasonic has promoted the Wear Space with fashion brand Anrealage, which is known for its tech crossover designs. The device was shown as part of an Anrealage exhibition in 2017, where visitors were able to put the Wear Space on for a more focused view on the Anrealage displays. The reflective cloth on the Wear Space was designed in partnership with Anrealage's Kunihiko Morinaga and the Wear Space was paired at SXSW with Anrealage apparel. The collaboration is more than just a gimmick, though. The designers have stated that it is central to the concept and success of the project. "Wear Space is worn in a completely different way to previous wearable devices. Whether it is accepted by the world at large definitely depends on how it is designed in terms of fashion."
Don't expect these blinkers on the international market any time soon, however. The team behind the Wear Space is running a crowdfunding campaign until December 11th, which is a tactic increasingly employed by large electronics manufacturers to secure publicity and preorders for prototypes. If successful, 500 units of the Wear Space will be produced for local consumers. However, many may balk at the hefty ¥28,000 price tag. As of writing, the crowdfunding campaign is 46% funded.