Sony is changing. The troubled Japanese electronics maker is trying new things as it navigates an inhospitable market dominated by the likes of Apple and Samsung.
It has reduced its smartphone business and focused on the PlayStation, which gets a major boost this fall with the release of the PlayStation VR. The turnaround plan seems to be working as it posted a 666.5 percent rise in pretax profit for its full fiscal year in late April. This was the company's first full-year profit in three years.
While the company's latest product is unlikely to increase Sony's march into the black by much, it demonstrates how it is thinking differently these days.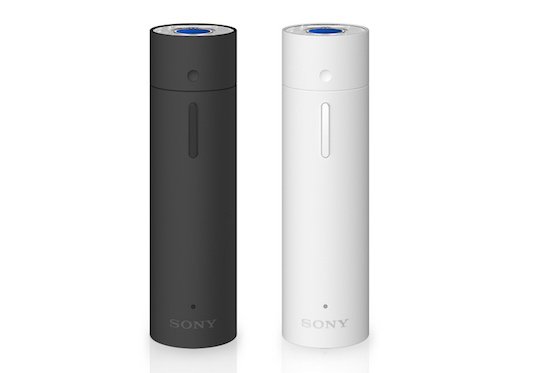 The Aromastic Mobile Scent Dispenser is a personal "mood changer" that comes with fragrances produced by Neal's Yard Remedies.
The diffuser spray is part of Sony's First Flight project, a series of atypical, design-focused products. Some of these have been crowdfunded, which might seem surprising for a company as large as Sony. R&D budgets aren't as big as they used to be.
Currently available for international orders via Japan Trend Shop, the Aromastic releases a refreshing burst of scent in the immediate area of the user, being careful not to spread too far and irritate your co-workers.

To use it, simply insert a Neal's Yard Remedies cartridge and then choose from one of five variations to suit your mood.