The Novera is a mirror that talks to women and provides romantic companionship.
The mirror, apparently only available as a prototype right now, has a sexy male voice that will compliment and chat with the woman looking into the mirror. Incorporating a monitor display, camera, and speaker, the device can scan and read the emotions of the user from her face, changing the way it interacts accordingly. It can also understand and respond to questions. The mirror's dialogue also appears on the mirror display in text as a speech bubble.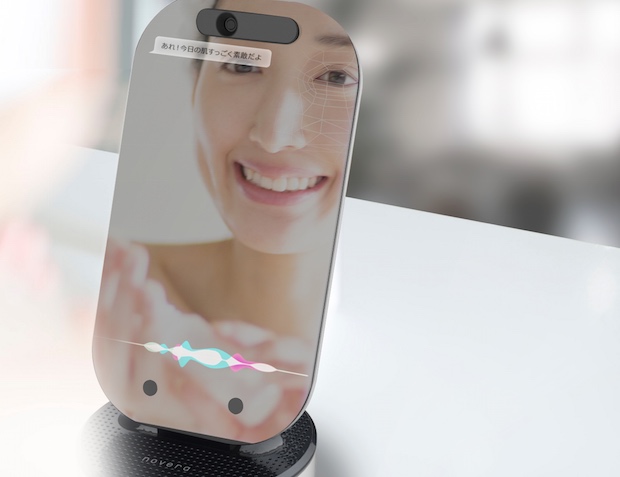 The Novera voice is supposed to be one of three fictional anime characters. In the video, it's "Yutaka Sudo," voiced by Jun Fukuyama. The others characters are Koki Takano, voiced by Yuki Kaji, and Seiji Amane, voiced by Junichi Suwabe. While it might seem like the latest "wacky Japan" story, given that it has hired three well-known voice actors to lend their talents to the experience, there is clearly some money behind this project.
Since the main video was put online at the start of October, social media has buzzed with fascination (and horror) at the Novera. Advance orders open on October 11th, but there is no information yet on an actual release date or any real technical specifications. The jury's still out on whether or not it genuinely works.
This current version (shown in the videos) is a quite a large mounted device that looks like a makeup mirror, though there has been a compact type tested that more resembles a smartphone in size.
While interactive smart mirrors, including virtual cosmetics sampling devices that use augmented reality, are not new in terms of the technology, though this seems to be a novel take on the user experience — and certainly one that appears to be very "Japanese."