A little while ago we introduced a plucky newbie yuru-kyara mascot, Funassyi.
As a native of Funabashi in Chiba Prefecture, he has been striving to revitalize the local culture and economy of the city. His name Funassyi is a combination word of the city name, Funabashi, and nashi (pear), which is the city's local specialty. With a simple face that is often described as like child's doodling, while he might not be the most kawaii of mascots, he has proven the old saying, action matters more than words –- and maybe appearances too.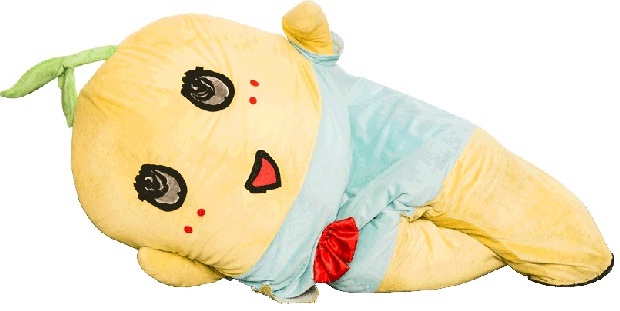 He was recently voted No.1 in the Regional Mascot Contest, sponsored by Japan Department Stores Association.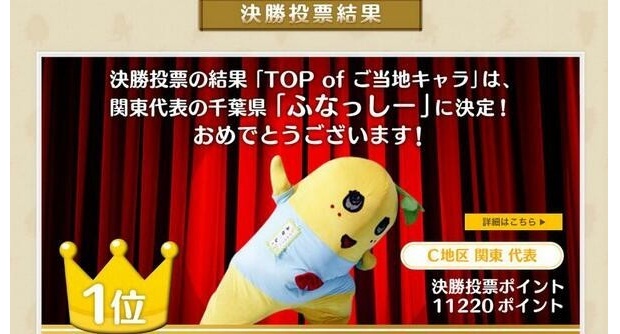 In a different contest held last year, he ranked 506th out of 865 entries, which by the way wasn't bad at all considering that he had no backing from the local government, unlike others — and he still does not hold any "official" title or approval from the city.
At this point, though, he probably does not want any support from public officials. I don't think I'm the only one who sees more of the entrepreneur spirit in Funassyi, a kind of gutsiness that is definitely lacking in Japan's "official" government. It's no surprise, then, that Funassyi is now taking the lead in promoting his own community and bringing more people and money to his territory.
A new DVD titled "Funanomics" released at the end of July sounds very much like a parody of the supposedly more powerful Abenomics, yet Funassyi is all serious when it comes to getting to work.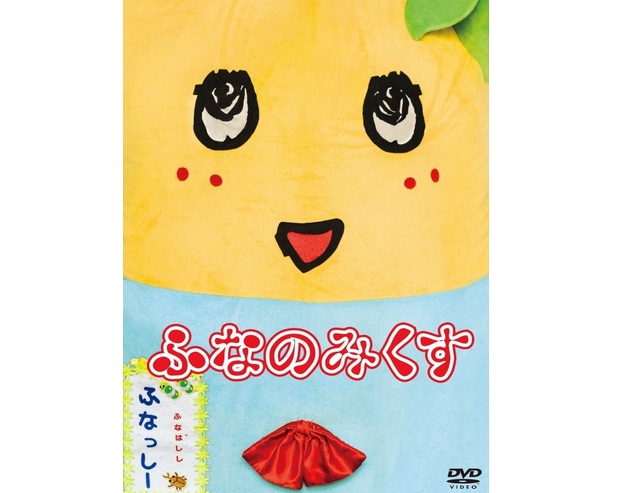 As mentioned earlier, his character is best appreciated in action! Here's the promotional video for the DVD.
In collaboration with Yahoo! Japan, Funassyi is now also running a charity marathon with the catch phrase "You can participate anytime 24 hours a day!"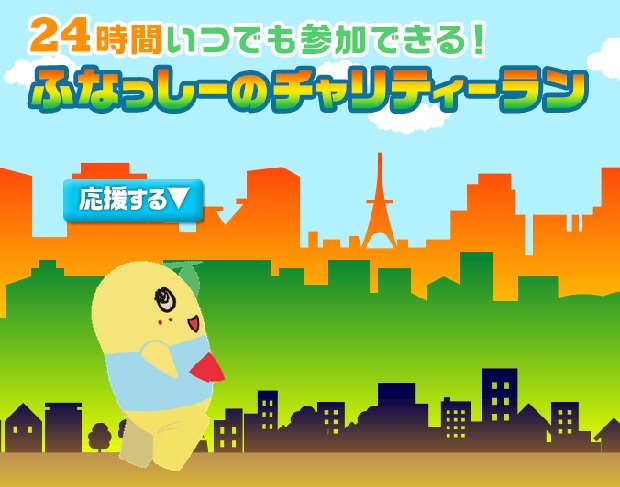 At first the title might sound too confusing, as it suggests that the project will only run for 24 hours. But this is not the case. In fact, it might just be a satirical swipe against Nippon TV's 24 hour telethon, which was aired last weekend over August 24th and 25th. Charity is certainly not something that should be forced on, nor should it be promoted as a business on national television, with (reportedly) millions of money spent on paying all the popular celebrities who made appearances on the show.
In his marathon, Funassyi runs ten centimeters for every yen that is donated. For every twenty-five kilometers he runs, a new version of the downloadable Funassyi wallpaper is added to the list of four wallpapers as gifts for the participants and donors.
The donations will be used to help people in the disaster-affected areas in various parts of Japan and to fund non-profit organizations that aim to develop society through the Internet.