Still searching for that special something? Need to surprise your friends and family?
Don't worry, when it comes to unique gift items, Japan has you covered.
Here is our selection of the 15 best Christmas 2017 gifts in Japan, all available from Japan Trend Shop.
Mewgaroo Hoodie Pet Pouch Sweatshirt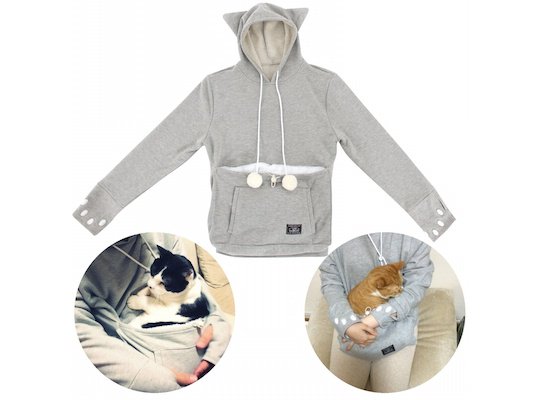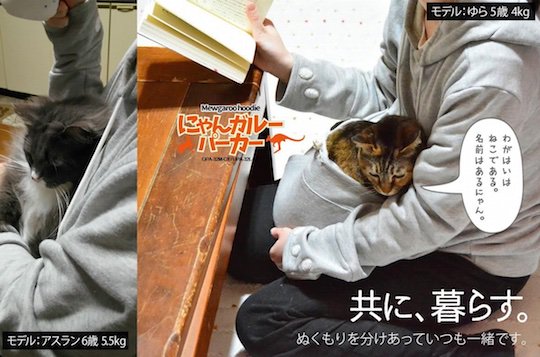 One of the big hits from the past few years as been the Mewgaroo Hoodie Pet Pouch Sweatshirt, which is the perfect way to cuddle up with your feline friend and stay cozy this Christmas (small dogs are also fine). There are actually now several versions, colors and sizes, and it's even been worn by celebrities.
Godzilla Humidifier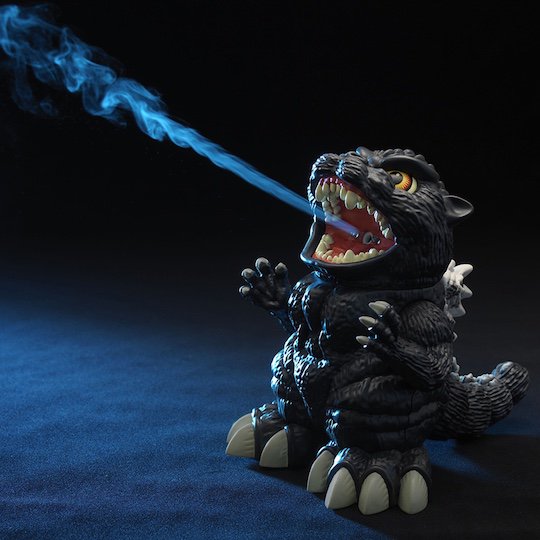 Japan's most famous monster has had a, well, monster couple of years with a new live-action movie as well as an anime. With a sequel to the American reboot on the horizon, Godzilla is here to stay in the popular consciousness. Celebrate the revival of the cinematic icon with this Godzilla Humidifier, which breathes blue mist and includes sound effects and music.
Buddy the Game Chair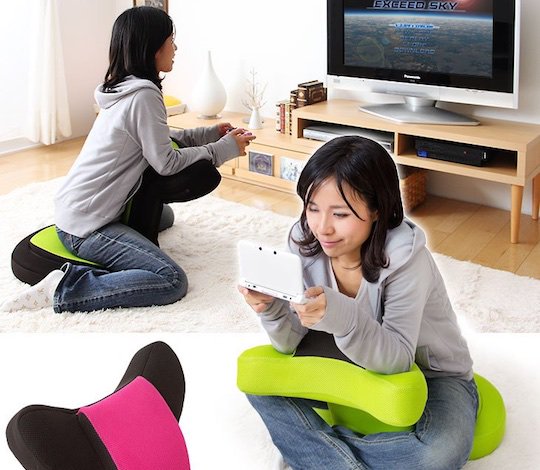 The Christmas period is all about staying warm and taking it easy, so the Buddy the Game Chair should mean that no one playing video games feels uncomfortable over the holidays.
Star Wars Space Opera Dancing Music Figures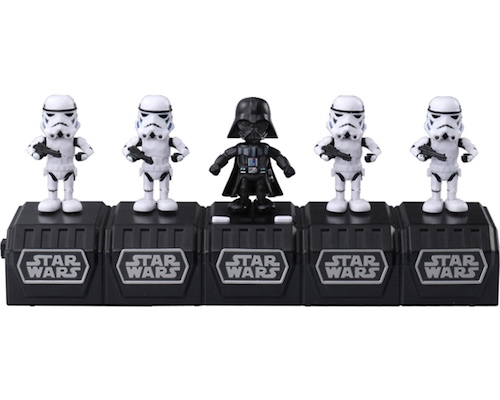 Based on an existing Takara Tomy of "dancing" toys, the Star Wars Space Opera Dancing Music Figures are a brilliant marriage of Japanese and American pop culture elements. Get several of the mini figures and connect them to create a dance troupe! Just remember to stop playing long enough to catch a screening of The Last Jedi.
Pokémon Face Packs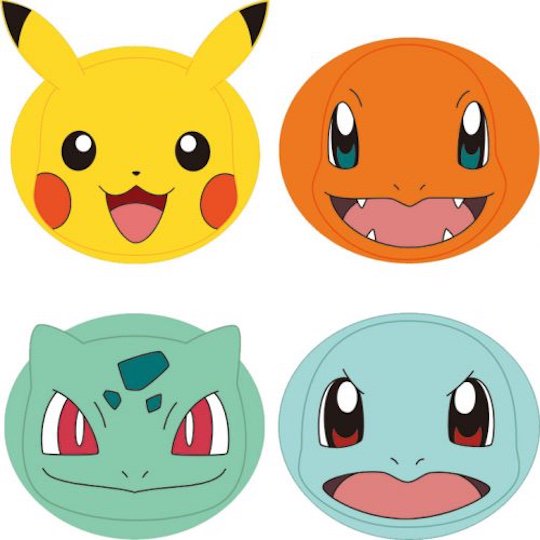 After a busy day of playing Pokémon Go, relax and rejuvenate your skin with these Pokémon Face Packs, which come in Pikachu, Bulbasaur, Squirtle, and Charmander versions.
Pocky Megami no Ruby Chocolate for Red Wine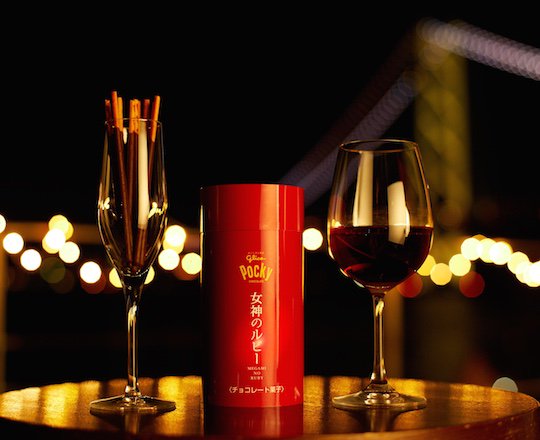 Chocolate and candy ain't just for kids, as Pocky is determined to show us. The Pocky Megami no Ruby Chocolate is designed to make the ideal complement to a glass of red vino.
Forestarium Lamp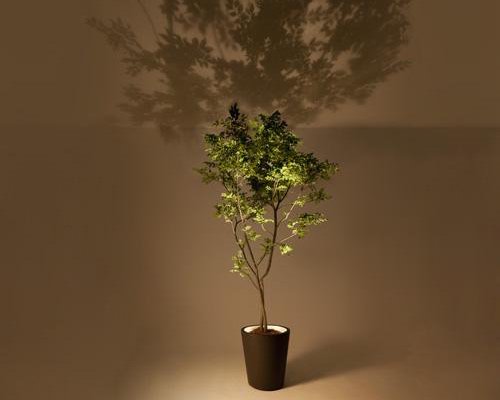 A lot of news coverage about Japan tends to focus on the silly side of things, but the Forestarium Lamp reminds us that Japan is a culture of quality designers who know how to enhance the home environment in striking yet minimal ways.
SixPad Training Gear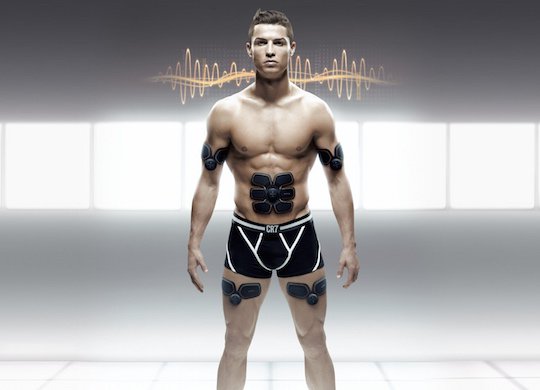 We often over-indulge at this time of year, so take a leaf out of Cristiano Ronaldo's book and beef up with the SixPad Training Gear, an EMS ab muscle machine.
Fuyu-no-Damegi Winter Indoor Pajama Jumpsuit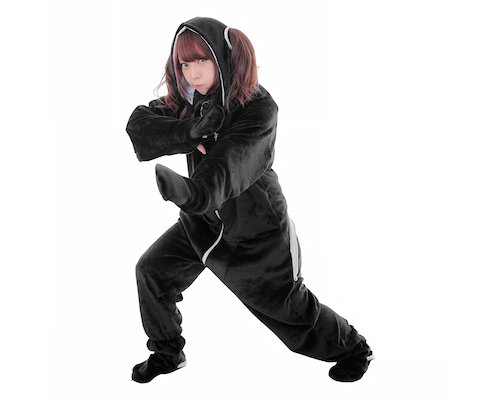 Stay snug and content through the colder months of the year with this Fuyu-no-Damegi Winter Indoor Pajama Jumpsuit. It's fun, comfortable, and super warm. What more needs to be said?
RGB21-HDMI Adapter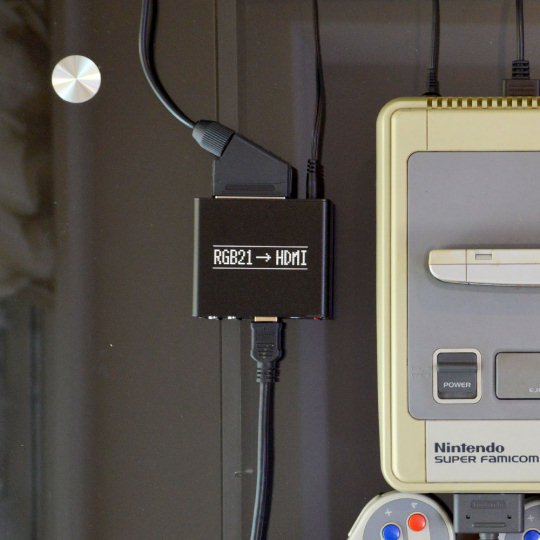 There's been a lot of retro revivals recently, so make sure you can still play those classic console games with your current TV, thanks to this RGB21-HDMI Adapter.
Goju Kyoto Pagoda Dinnerware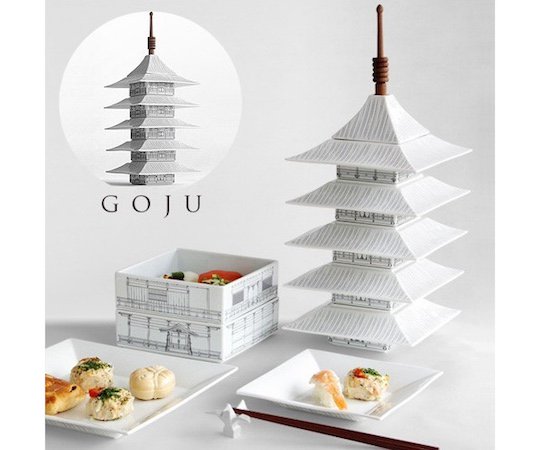 A piece of traditional Japanese architecture on your dining table, courtesy of the Goju Kyoto Pagoda Dinnerware. The elegant five-storied temple pagoda-style tower separates into multiple ceramic dishes.
Brassiere Eye Mask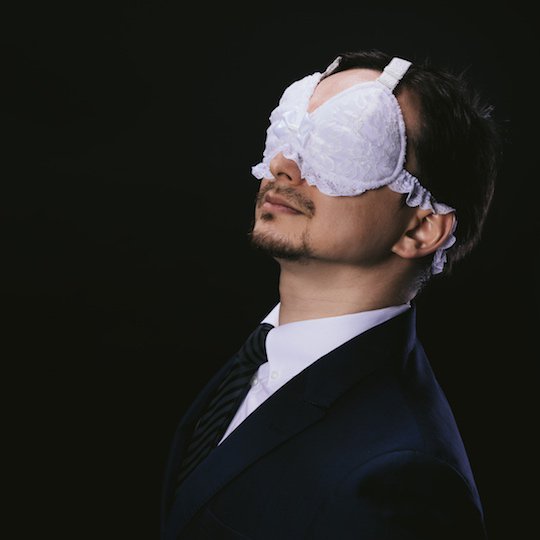 The Brassiere Eye Mask is a joke item making fun of Japan's reputation for kinky fetishes. Just be careful where you use it! Probably not a good idea on public transport.
Kumamon Emergency Backpack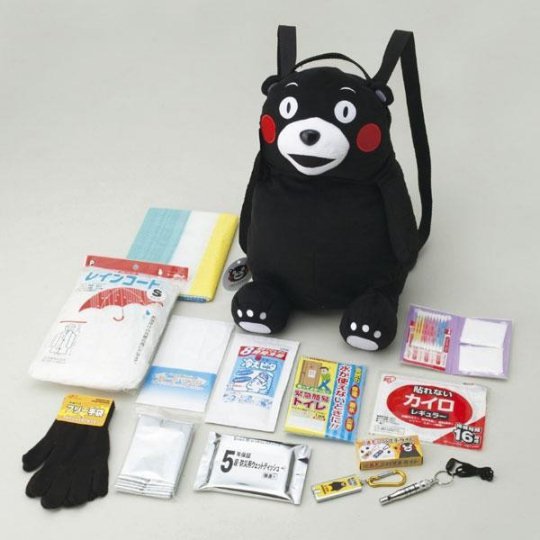 Take Japan's most famous regional mascot and the country's experience when it comes to preparing for natural disasters, and you have the Kumamon Emergency Backpack.
Vegetabrella Lettuce Umbrella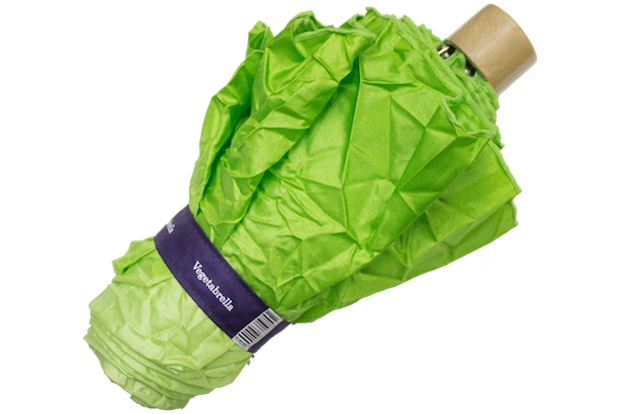 Why should rainy days be dull? Japan can be wet, so there are lots of inventive umbrella designs out there. This Vegetabrella Lettuce Umbrella is one of our favorites.
Fake Food Sample iPhone 7 Case
One of the most prominent things about Japanese restaurants, besides the obvious presence of Japanese cuisine, is the use of "fake food" as samples in windows. The Fake Food Sample iPhone 7 Case looks so delicious you might end up trying to eat it!
Japan Trends readers can also get a 20% discount on any order from Japan Trend Shop this Christmas. Use the coupon code christmas to claim your discount.