You loved the Mewgaroo Hoodie with its cat paws, cat ears, and special pouch for snuggling up with your pet.
Now Unihabitat are back with the next big thing in Japanese pet products: the Mewgaroo Jumpsuit.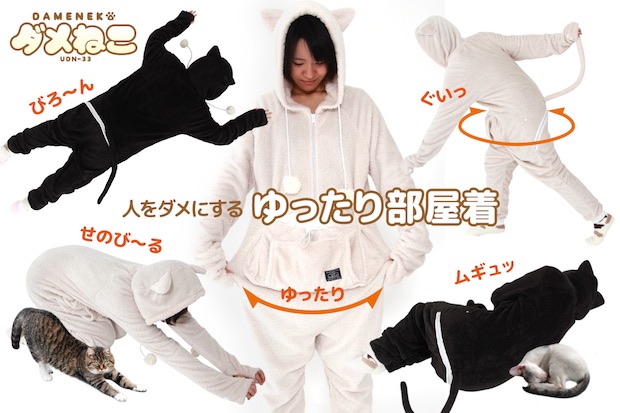 Available in black and white, and two sizes, this time it's a whole fluffy suit with both leggings and a top to keep you cozy over the winter.
Like the original hoodie, there is a cuddle pouch, hoodie (with cat ears), cat paw-style sleeves, and dangle balls (for your feline or canine friend to play with, natch).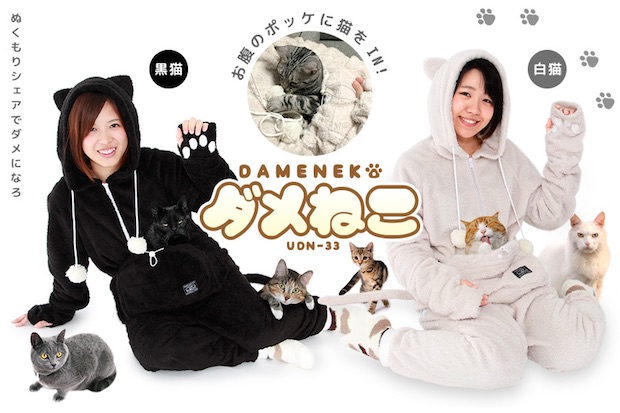 The pouch is designed to fit cats but is also suitable for small dogs and other household pets.
Known in Japanese as the Dame-Neko, the Mewgaroo Jumpsuit's leggings can be unzipped so you can stay warm while making a trip to the bathroom. Unihabitat even suggest you can take your cat to the toilet with you when you answer a cool of nature! Now that's what we call being a dedicated cat-owner.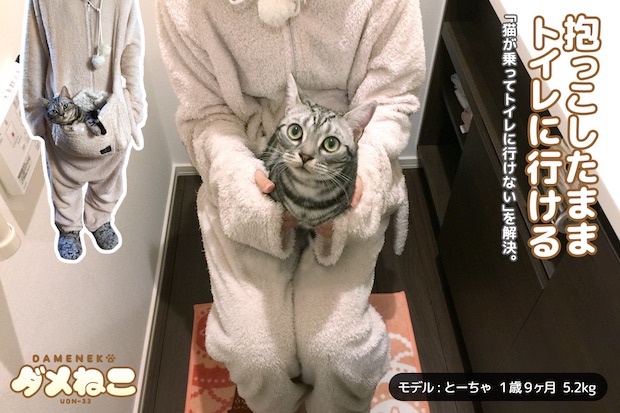 And the best thing? The jumpsuit includes a detachable cat tail!
Could there be a better Christmas present for a cat-lover?