Godzilla continues its extraordinary comeback, following the Hollywood movie in 2014 and then a Japanese one in 2016. Now, ahead of the next Godzilla movie, Godzilla: King of the Monsters, in 2019, we have seen a plethora of interesting official merchandise.
The highlights include the Godzilla Coin Bank Itazura Money Box, Steiff Godzilla 60th Anniversary Japan Limited Edition Toy, and Godzilla Face Pack.
Now comes the Godzilla Humidifier, a genuine climate control device that emits a blue mist inspired by Godzilla's signature atomic breath. The color of the mist comes from LED lighting, but this isn't just about the visuals: using this humidifier is an audio experience, too, since it plays sound effects and music while in operation. After all, there's nothing like Godzilla's roar to help you humidify the moisture in your home or office.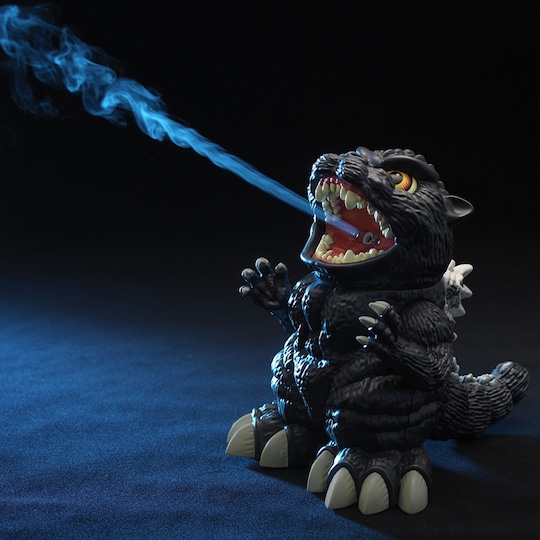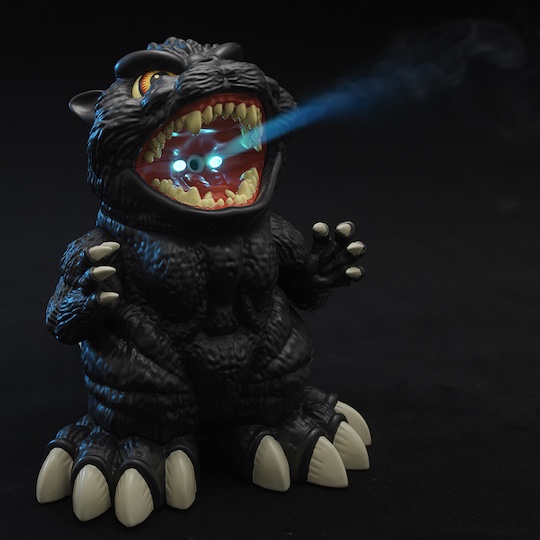 Like the recent kaiju model toy, S.H. Monster Arts Kou Kyou Kyoku Godzilla 1989, looked back to the design of Godzilla in the film Godzilla vs Biollante (1989), and included sound effects and music from that installment.
The compact, almost super deformed Godzilla Humidifier, though, is based on the monster design from Godzilla vs. Mothra (1992), known as the BatoGoji.
The humidifier is released in late November and is currently available on preorder from Japan Trend Shop.
In a related development, the world's first official Godzilla store will open in Shinjuku next month, joining the Godzilla-themed hotel already there.