Now this is an innovative way to cool down your drink.
While we still love the quietly industrial and precise ice sphere offered by the Ice Ball Mold, there is something to be said for having "3D-milled ice cubes". Don't worry, you're not alone in not understanding exactly what that means but when the results — including a miniature Japanese temple — are this stunning, who cares?!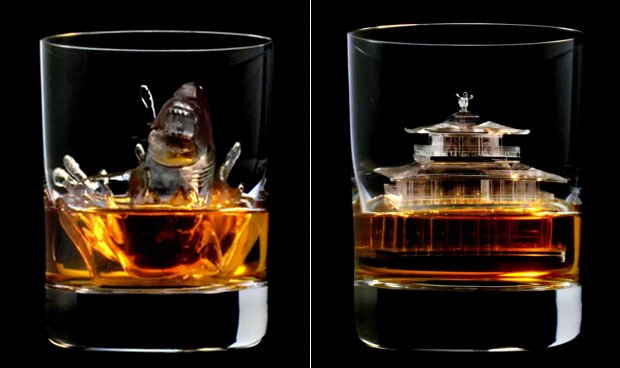 "3D on the Rocks" as the stunning ad campaign declares.
A shark. The Statue of Liberty. An astronaut. A space rocket. Michelangelo's David. A high-heel shoe. Design ideas were submitted by members of the public which were then selected to be made by drilling into a block of ice.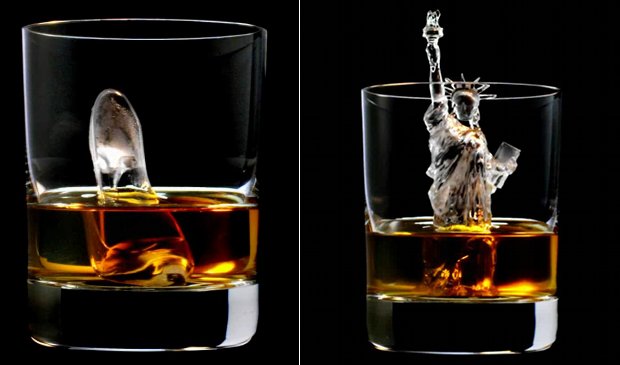 The ice sculpture is then placed into the whisky glass to melt and cool the beverage. Artistically a bit of a waste but what a great concept!
Here's the ad to give you more of an idea of how the ice shapes are made.