In about a month Japan's is going to be pink: cherry blossom pink. The sakura season — in particular, cherry blossom viewing and picnics — is such a cultural phenomenon that that almost every retailer and brand seems to go cherry-blossom-crazy in an attempt to cash in on the mood.
Starbucks is always very good at this, producing clever cherry blossom-flavored menu items, though Japan's beer makers also try to ride the spring bandwagon. (Cherry blossom picnics are associated with heavy bouts of drinking.)
One of the strangest we've seen this year is one for Kirin's tentpole Ichiban Shibori lager.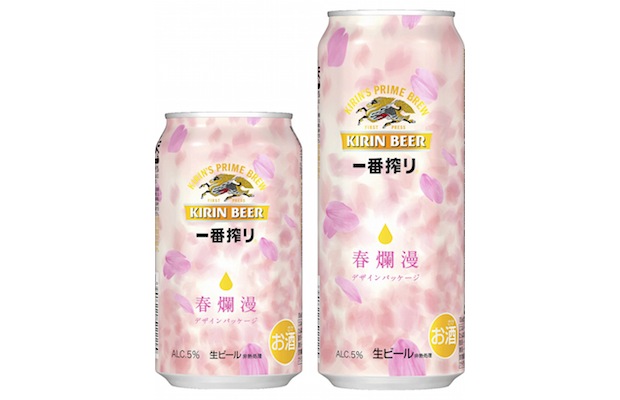 As advertised by the beer's official ambassadors Arashi, on top of the customary cherry blossom-themed packaging for the spring, there are also various free giveaways available until April 4th.
In addition to a rather unexciting pink vase, customers who collect enough points can get a "seasonal flavoring set" and "aroma beer presser". The idea is you place the flavoring bag in your beer and then push down with the "presser" to create a new fragrant beer drink.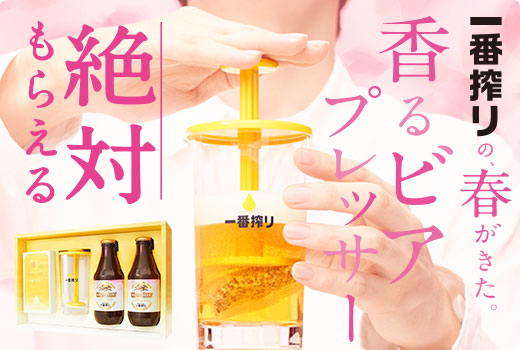 In other words, Kirin is borrowing from tea culture and encourage us to infuse our suds. Be afraid, be very afraid…
If all this sounds too outlandish and silly for conventional tastes, remember that Kirin was previously behind the Frozen Beer Slushie Maker, which also started as a seasonal freebie and then became so successful it became a hit product in its own right.