Just in time for summer, many countries have gradually begun to lift their lockdowns and restrictions, meaning we will now be able to step outdoors and finally enjoy the sun! But before you head out, have you properly prepared for the outdoor weather?
Hot, humid, and sticky weather can make a lot of people feel irritated and uncomfortable (myself included). So here are three summer life hacks and five trendy Japanese gadgets to help you survive the heat and keep your body cool and refreshed. This way you'll be able to really have fun under the sun!
1. Step outside with the right accessories
Despite it being scorching hot and humid outside, that won't stop the Japanese from covering themselves up from head to toe (that means no tank tops or shorts) to prevent tanning and to protect the skin from sun damage. That's why it's especially important for them to find ways to keep themselves cool while sporting long-sleeved tops and pants.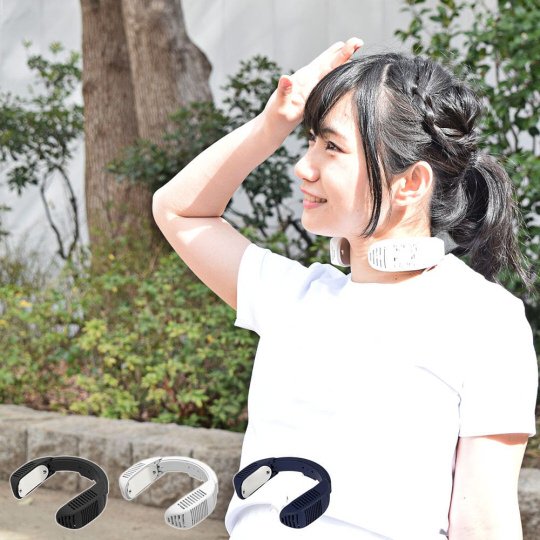 To beat the heat, wearing a neck cooler like the Neo Neck Cooler can definitely be seen as practical. As it's light, portable, and lasts up to 20 hours (note that this will depend on the battery), this electric personal air conditioner is perfect for long outdoor walks. Coming in three basic colors (black, white, navy), there's no need for you to worry about the stylish neck cooler matching your clothes as it will suit just about everything that you own in your wardrobe.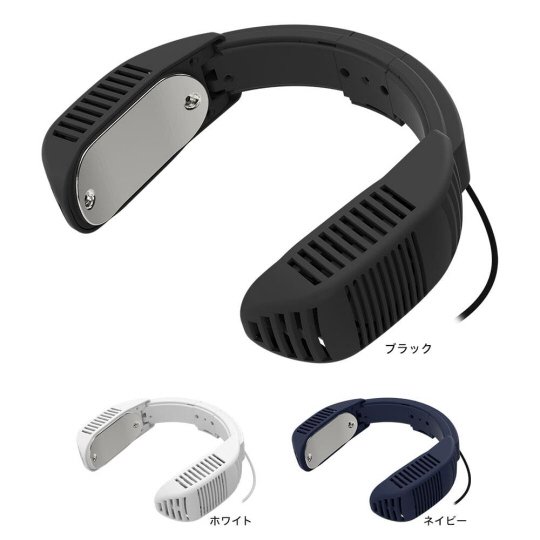 Simply place and adjust the Neo Neck Cooler around your neck, and depending on the mode (high, low, alternating) you can enjoy a breeze between -15°C and -5°C lower than the temperature outside. I'd say that's enough to make you add it to your basket!
Suirei Water Cooling Vest Lite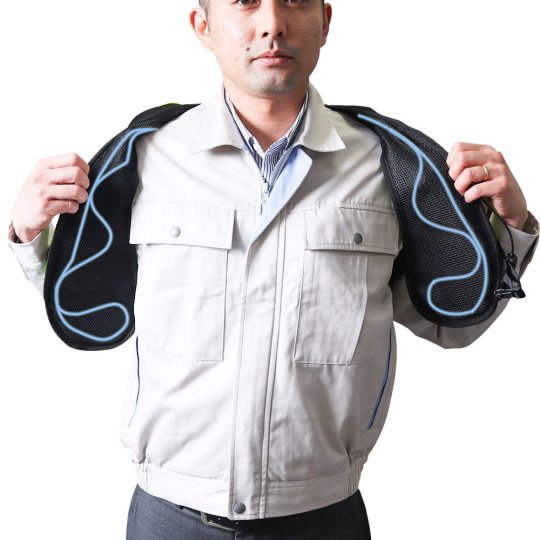 Next, we need something to help with cooling down the body. And by something, I mean the Suirei Water Cooling Vest Lite. This innovative body gear circulates ice water from tubes inside the vest to help control your body temperature whilst you're out and about. With three modes (high, low, eco), this water-pumping vest can last up to 180 minutes (on eco-mode). Depending on the temperature outside, the vest will even go as low as -10°C!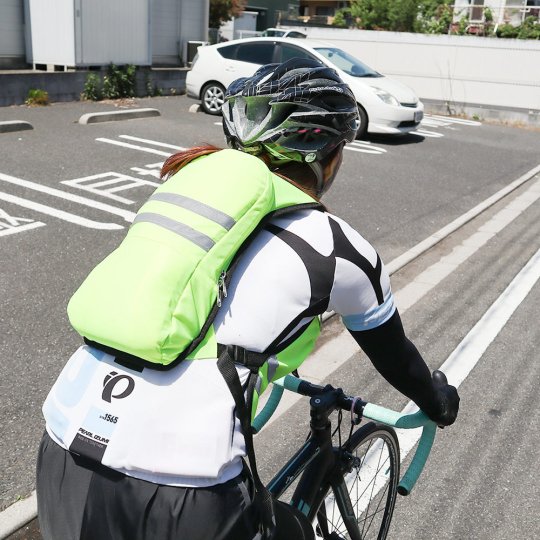 Perfect for cyclists! *Also adds to basket*
2. Goodbye to sweat, oil, and odor worries
What does muggy weather with little to no breeze lead to? Unfortunately, it's sweaty, oily skin, and possible odor worries. We can't stop it from happening, but there are ways of handling/fixing it when it all gets a bit too much.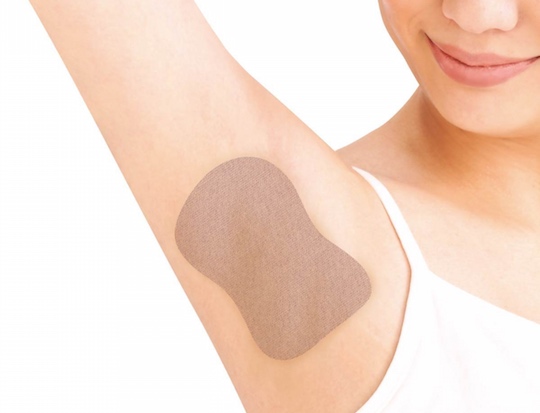 If you're one of those people who find themselves constantly worried about sweat patches and potential armpit odor, the Wakisara Stickers will be your savior. These patches, which come in a pack of 20, are designed to mask armpit odor by absorbing the smell from under the arm.
Didn't have enough time to shave, but desperate to wear your tank top? No problem! These strong, stretchy stickers can also be used to hide unsightly hair. Simply stick the Wakisara Stickers directly to the armpit and feel safe from sweat patches and odor for the entire day! Plus, it's skin-colored so no one has to know your secret…
Hakuichi Aburatorigami Traditional Color Oil Blotting Paper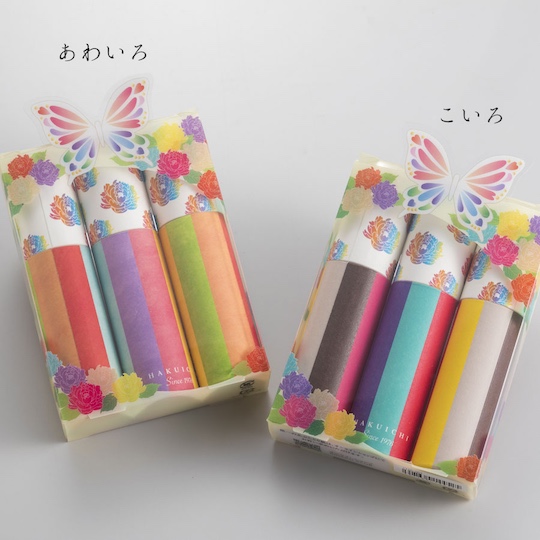 Most Japanese women carry these around in their handbag during the summertime. Because blotting paper is absolutely essential for wiping away the excess oil and sweat on the face and is the ultimate makeup saver. Coming in a pack of three rolls with 50 colorful sheets each, the Hakuichi Aburatorigami Traditional Color Oil Blotting Paper is definitely recommended. Simply dab the blotting paper on the face to absorb and remove the excess oil.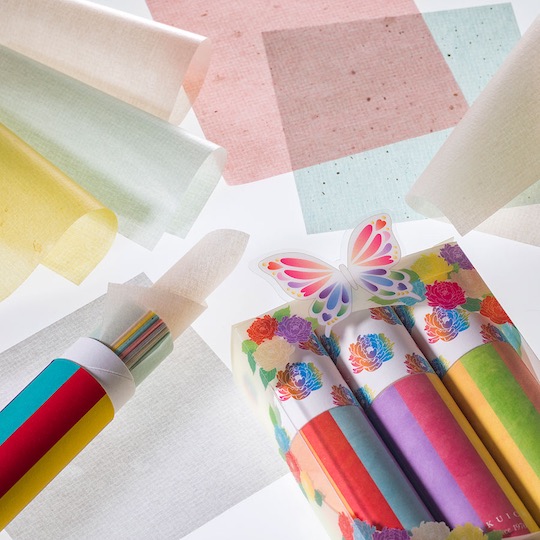 What makes the Hakuichi Aburatorigami Blotting Paper extra special is that the paper incorporates collagen, natural clay, aloe, silk, plum, mint, and yuzu citrus. Say goodbye to oily and shiny faces!
3. Cooling down with refreshing summer dishes
Now that it's warmer, we're no longer craving oden and onabe hot pot, but are now favoring cold noodle dishes such as hiyashi chuka and somen to help with keeping our body cool and refreshed.
Cho-hiehie North Pole Nagashi Somen Noodle Fountain
Nothing beats having cool somen noodles on a hot summer day. Yes, we're taught not to play with our food but why not make a one-time exception and add a little fun with the Cho-hiehie North Pole Nagashi Somen Noodle Fountain. Inspired by the "flowing somen" (nagashi somen) style of cuisine, you can enjoy sharing and grabbing noodles out of the iceberg fountain. You'll love watching the water (pumped up from the base) shoot out of the top and create a fountain effect while the somen noodles are spinning.

If that's not enough, you can also add cute ice cubes in different shapes such as penguins, polar bears, and icebergs. The set includes ice trays to make these polar-themed animals and shapes. You'll probably enjoy using this as much as the kids!