You've deep-cleaned your house. You've packed away your winter coats and sorted through your summer clothes. You've even given yourself (many) pampering sessions and played every board game that you own in the house. But what can you do next to keep yourself entertained and prevent boredom?
Now is a good opportunity and perfect time to get busy and creative in the kitchen! Listed below are five trendy kitchen appliances that'll help you recreate your favorite Japanese snacks and dishes at home and perhaps spark your passion for cooking. Ready, set, cook!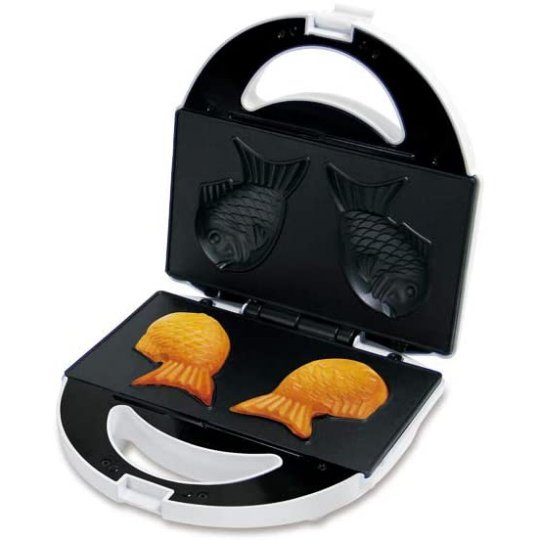 You can't really say that you've tried every snack in Japan unless you've had taiyaki. A popular and classic street vendor snack in Japan, taiyaki is a fish-shaped (specifically, the tai fish) cake that is most commonly filled with sweet red bean (adzuki) paste and served warm. Other fillings include chocolate, custard, and sweet potato but nothing quite beats the original!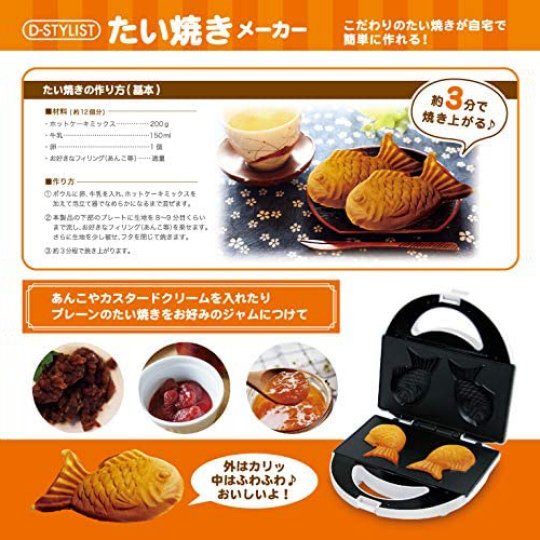 If you love taiyaki, or haven't tried it yet, now you'll be able to make them at home with the Taiyaki Maker. Designed to make two taikyakis at a time, all you have to do is turn the cooking press on, pour the prepared batter and filling into the mold, and let it grill for roughly three minutes. And that's it, you're done! A fantastic Japanese twist to your normal pancake and waffles!
While it does without saying that churros did not originate in Japan, they are still extremely popular among locals. You'll most likely find these served at Japanese amusement parks and fairgrounds. The problem is that they are not the healthiest of snacks as the batter is normally deep-fried, meaning they should only be enjoyed as an occasional treat.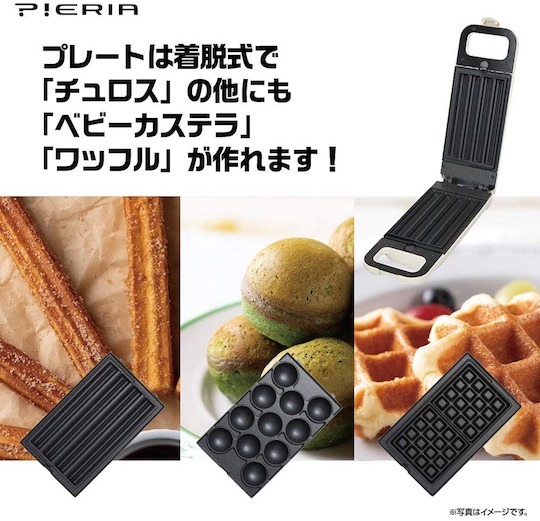 But with the Pieria Churro Maker, there's no need to worry about the oil! With the special nonstick heating grills on both sides of the press, you will be able to recreate a healthier version of churros and enjoy them without the usual guilt. And of course, as the Japanese love creative, multipurpose products, the Pieria Churro Maker includes removable plates for making churros, waffles, and mini castellas. This definitely deserves bonus points!
3. 3D Latte Art Maker Awa Taccino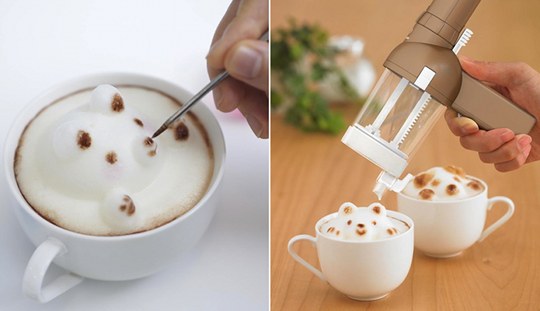 There's no denying that Japan loves all things cute and trendy. This is exactly why they would have no problem with going out of their way, facing the long queues, and paying a little (or a lot) extra to visit a cafe that does "3D latte art." 3D latte art, for those who do not know, is where the barista creates sculptures using the milk foam on top of the coffee. What's the point of this? Firstly, it's cute. And secondly, it's instagram-worthy. Enough reasons for it to be highly popular.
With the 3D Latte Art Maker Awa Taccino, you won't have to acquire the skills of a latte artist and can now create your own coffee art drinks at home. This machine by Takara Tomy dispenses foam in a way that is controllable, making it easy for the user to conjure up cute little sculptures, be a bear, rabbit, or cat (the list of ideas goes on!). You can even step your coffee game up a notch by decorating it with chocolate and other flavored syrups. Creating 3D latte art has never been made easier!
Prefer savory over sweet? The Senbei Rice Cracker Bakery may be the one for you. Senbei is a type of Japanese rice cracker that comes in different shapes, sizes, and flavors. It is commonly eaten as a mid-afternoon snack and often served as refreshment with green tea.
But rather than buying them from a shop/supermarket, why not treat yourself and your guests to some freshly made ones instead? Use over a gas cooker or range, place the ingredients in the center of the pan, and close the lid. Once it's cooked, break the senbei into individual rice crackers, and enjoy these delicious, crisp treats! The grill is fitted with seven different patterns and you can have fun trying out recipes for different flavors. You'll definitely impress your guests and yourself!
Hailing from Osaka, takoyaki (known as octopus balls in English) is another quintessential Japanese street food and most commonly enjoyed at summer festivals in Japan. They can be described as balls with a crisp outer layer and a doughy inside with octopus bits. Topped with takoyaki sauce, mayonnaise, dried green seaweed (aonori), and dried bonito flakes (katsuobushi), the taste will definitely not disappoint you.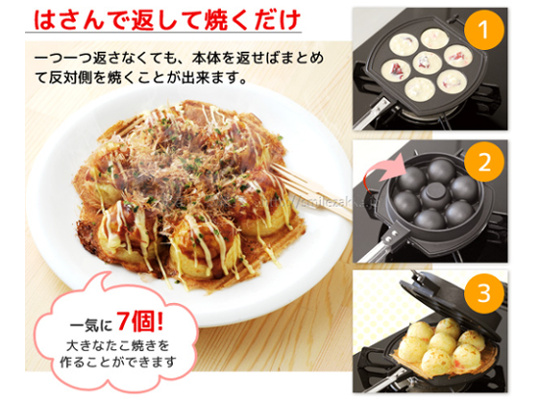 Making takoyaki at home can be easy, but you will require the special mold for a stress-free, no-mess experience. The Flip-Over Takoyaki Maker is compact and lets you make up to seven pieces at a time. Pour the batter into the holes, close the lid, and place it onto a stove. Once cooked, flip it over and finally place them onto a serving dish. Simple as that! Not just limited to making takoyaki, you can also cook other treats such as donuts, omelet rice, and fried rice balls (to name a few). Time to get creative in the kitchen!