Ahhh stress. It's an unavoidable part of life and something we all deal with from time to time. It's the body's natural response to change whether it be physical, mental, or emotional and can affect all ages at any time.
If you're feeling frazzled, don't just sit there and endure it. It's time to fight back! Before you allow your stress-levels to really hit the roof, here are five Japanese stress-busting products designed to relieve tension and help keep you sane. It's definitely better to being seen as cool, calm, and collected…
1. Cao Maru Fruit Stress Balls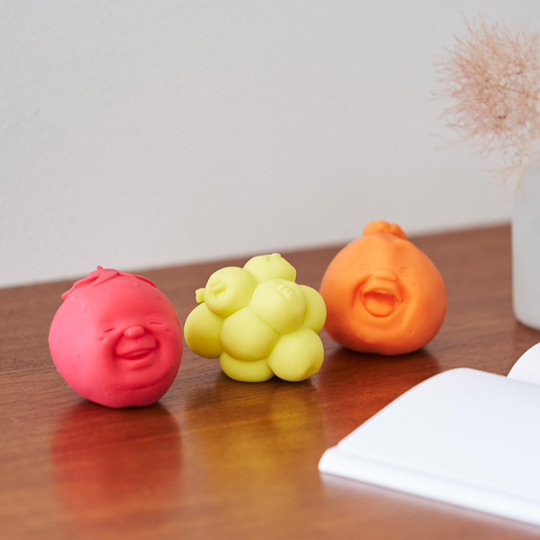 Stress balls have been around for many years and are still very much popular today. When we feel stressed, it's natural for our bodies to tense up and clench our fists. That's why a stress ball is considered a great way to squeeze the stress out before we let it build up. There are already so many different types of stress balls out there, but can they really be compared with these extremely cute Cao Maru Fruit Stress Balls? I think not!
These little squeezable helpers, designed by Makiko Yoshida, come in three models (grape, orange, and strawberry) and can be placed on your desk or taken around with you. The bright colors will put a smile on your face, much like the happy faces on the Cao Maru Fruit Stress Balls itself.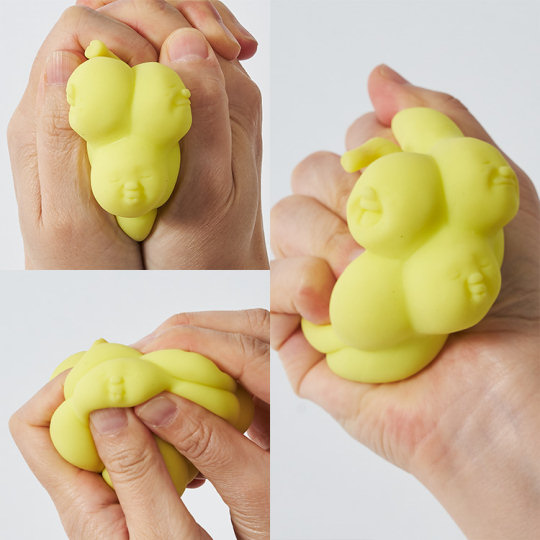 You can also use these stress balls to exercise your fingers and wrists after long hours spent typing away on the laptop. And there's absolutely no need to worry about damaging this product. Made with thermoplastic elastomer, you can squeeze the stress ball with all your might but it will still return to its original shape. Squeeze, squeeze, squeeze the stress away!
2. Sakeboard Anger Management Shouting Jar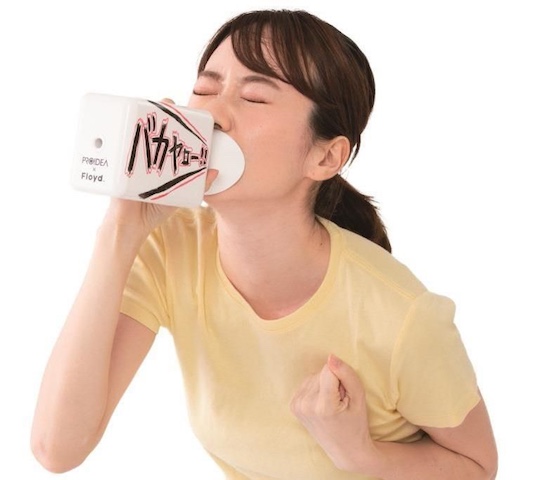 Sometimes we just want to let out a scream of pure frustration. We've all been there at one point or another, so no one can judge you. Of course, this is not always something that we can do quite literally. If we think of ourselves as considerate human beings, we would worry about waking up the next-door neighbors at night, annoying and scaring off family members around you, and causing your little children to cry.
But what if I told you that what was first thought of as an "impractical method of relieving stress" could actually be made practical? Get ready to meet the Sakeboard Anger Management Shouting Jar!
The idea behind this shouting jar is to help you with "managing your anger" by allowing you to scream into the jug at the top of your voice. The jar is said to absorb, reduce, and mute your screams. If that's not enough, you can also express your anger in writing! Coming with red and black marker pens, the vase can be written on like a whiteboard and wipes off easily for your next use. If you're an eager sports fan, this product is also perfect for you! Use it while you cheer on your favorite sports team on TV without feeling worried or guilty for disturbing your neighbors. It's time to scream your lungs out!
3. Lotte Anti-Stress Anti-Fatigue Gum Mixed Berry Flavor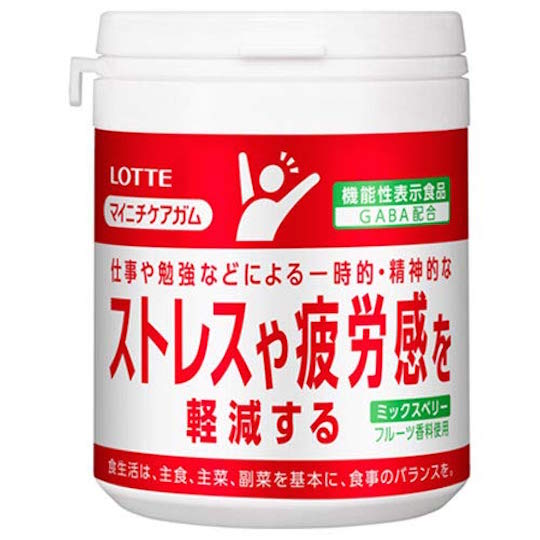 Before you hit the snack cupboard and decide to "stress eat," a better, healthier alternative to reduce stress is to chew gum. Chewing gum is said to help soothe your nerves and induce relaxation through stimulating blood flow to your brain.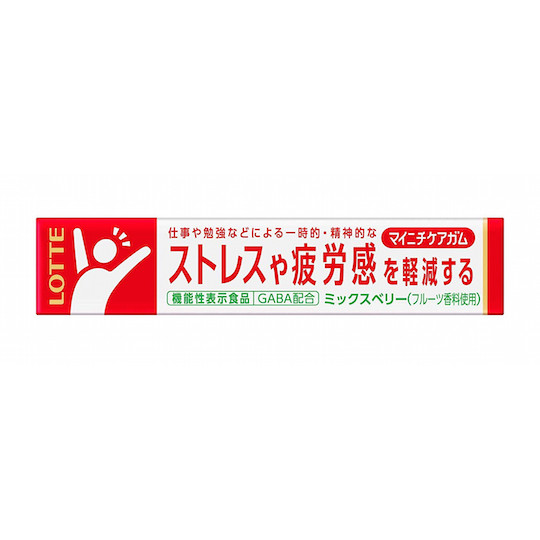 The Lotte Anti-Stress Anti-Fatigue Gum Mixed Berry Flavor was created for this exact purpose. As the name suggests, this gum aims to reduce mental stress and fatigue caused by work or study. According to research, this gum (available in either sticks or a bottle) contains the ingredient GABA (gamma-Aminobutyric acid) which is what is said to help relieve stress. The Lotte Anti-Stress Anti-Fatigue Gum is particularly appreciated by those who experience high levels of stress at work and students who are cramming for their exams and are in need of a quick pick-me-up to help them stay focused.
You've squeezed, you've screamed. Now it's time to chew the stress away!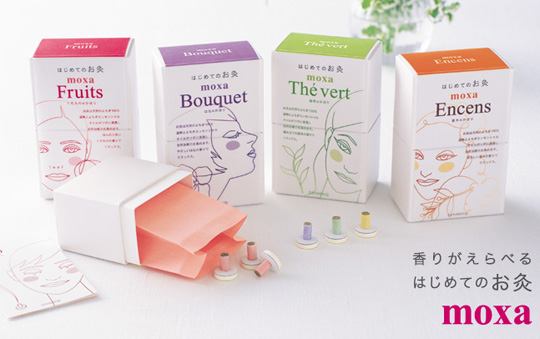 After a hard day's work, all we want (and fully well deserve) is to kick back on the sofa, relax, and maybe pour ourselves a (very generous) glass of wine. But for those days when your stress level is at its max, why not try switching up your regular winding down routine and treat yourself to a little extra therapy?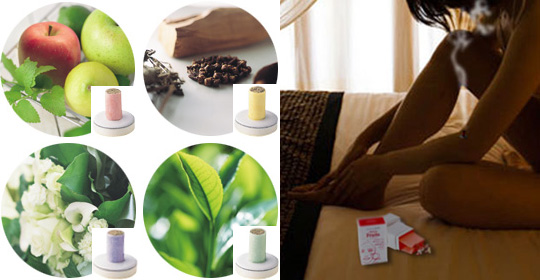 The Moxa Heat Therapy is the way to do it. Moxibustion, in case you're wondering, is a form of therapy where moxa (dried plant materials) are burned on or very close to the surface of the skin. This ancient oriental practice has been used by the Japanese for almost 2,000 years and is said to boast many benefits such as increasing circulation in the body, helping those with digestive issues, and decreasing pain due to injury or arthritis. Simply place the ignited moxa on the skin at the desired spots, sit back, and enjoy the relaxing experience and wonderful aroma. The Moxa Heat Therapy includes four soothing aromas: fruits, bouquet, thé vert, and encens.
It's also worth mentioning that moxa is completely safe and will not burn your skin. Just be sure to take care when placing and removing them from your skin.
5. Lourdes Sonic Head Spa Alilan Octopus Scalp Massager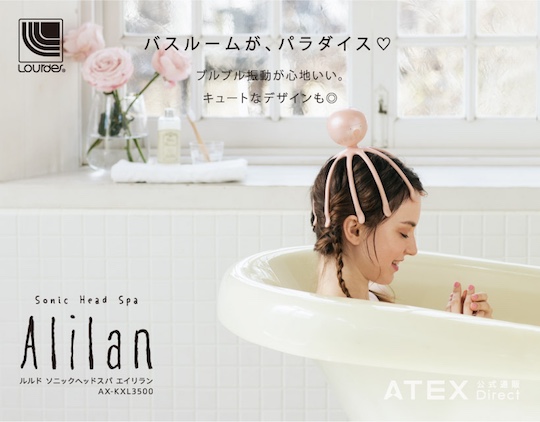 A spa can offer you an amazing, therapeutic experience. And if you've ever received a scalp massage, you'll know exactly how it can relax you to the point of nearly putting you to sleep (guilty!). A scalp massage helps with reducing stress, relaxing the mind, and encourages circulation. If we could, we would visit the spa every day, but as we all know, regular spa visits mean a lot of time and a lot of money.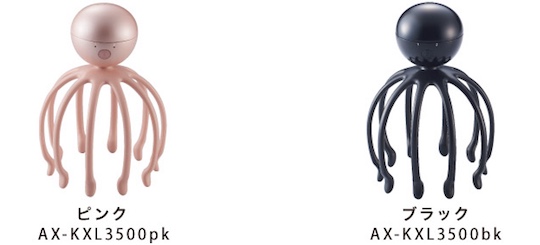 Luckily for us, thanks to the Lourdes Sonic Head Spa Alilan Octopus Scalp Massager, you'll be able to have a near-professional scalp massage whenever you please! This scalp massager that sits on your head resembles an octopus with ten "tentacles" that stimulate your scalp. Choose the mode and pattern of vibration according to your preference. Available in pink or black, you can also have fun decorating the octopus massager with stickers (included). This cute octopus scalp massager will definitely tentacle your fancy!