Japan never seems to be short of original ideas. It's a country that is recognized for being creative, inventing trendy toys, and priding itself in always being one step ahead of the game. Talking of toys and games, I've recently come across one that I highly recommend and can say it absolutely deserves all the hype.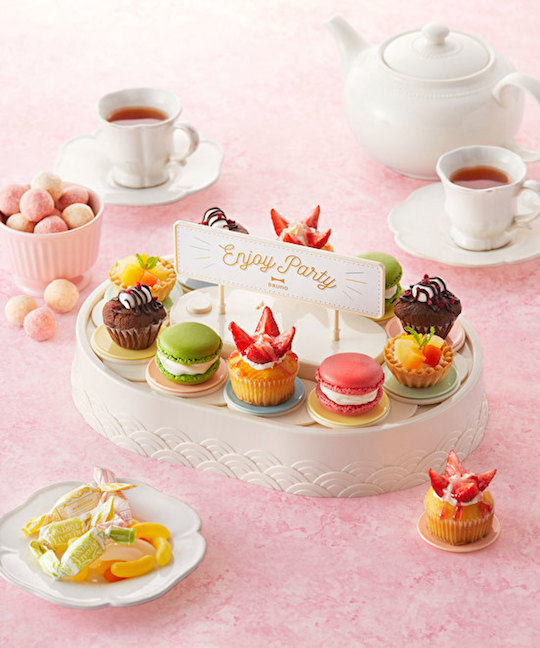 It's the Bruno Go Around Party Server. Inspired by iconic conveyor belt sushi restaurants (kaiten-zushi in Japanese), the Bruno Go Around Party Server is a rotating turntable food tray that allows you to place your favorite petit sweets, snacks or hors d'oeuvres onto the cute pastel-colored plates, and enjoy the dishes as they spin around. You may not be able to physically go to a kaiten-zushi restaurant at the moment, but who really cares when you're able to experience a mini version whenever you want and in the comfort of your own home!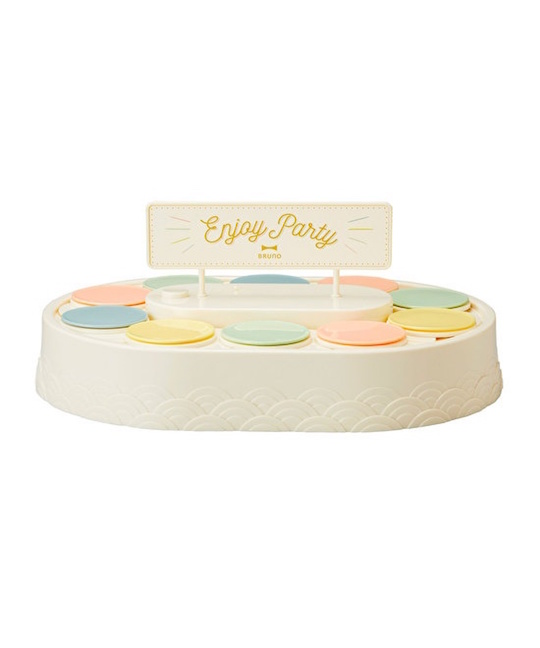 Very easy to work, simply press the switch button and watch the 16 plates slowly go round and round the tray.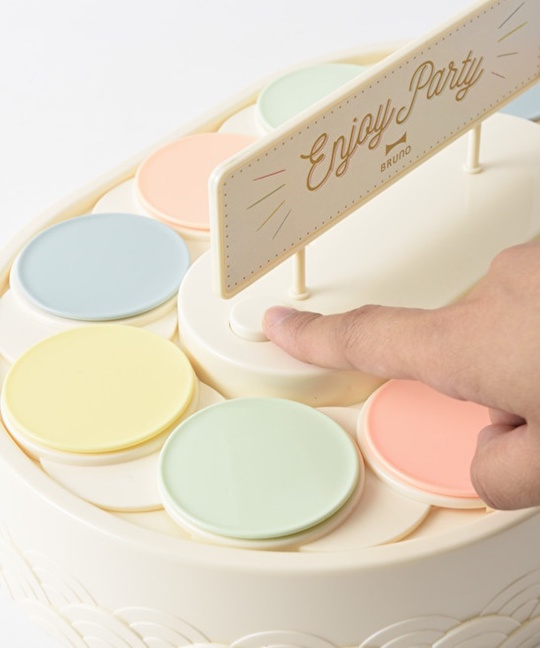 The removable plates mean you won't need to worry about hygiene as you can clean and pack them away until your next use.
Perfect for all the special occasions including dinner parties, birthdays, Christmas, or even to be used on an average day (because why not?), you'll be sure to impress your whole family and friends with this ultra-fun party server. You can even get your kids to help you bake some delicious treats and display them on the party server for everything one to appreciate!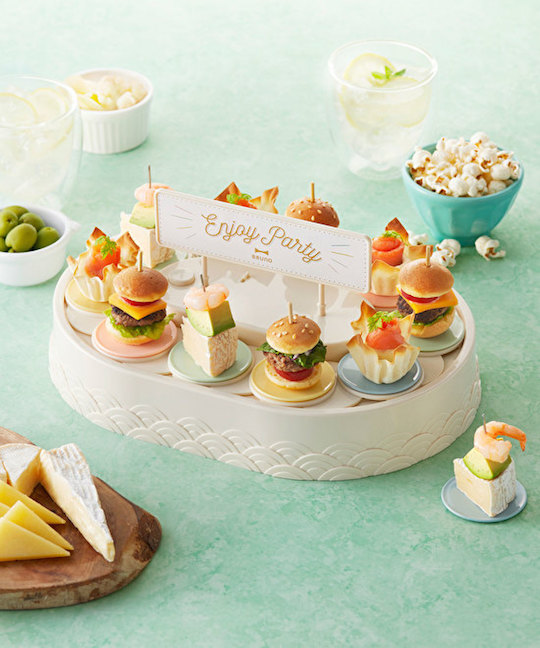 Having a picnic or garden party? As this gadget is compact and only requires household batteries to operate, you can also enjoy using this when hosting events outdoors.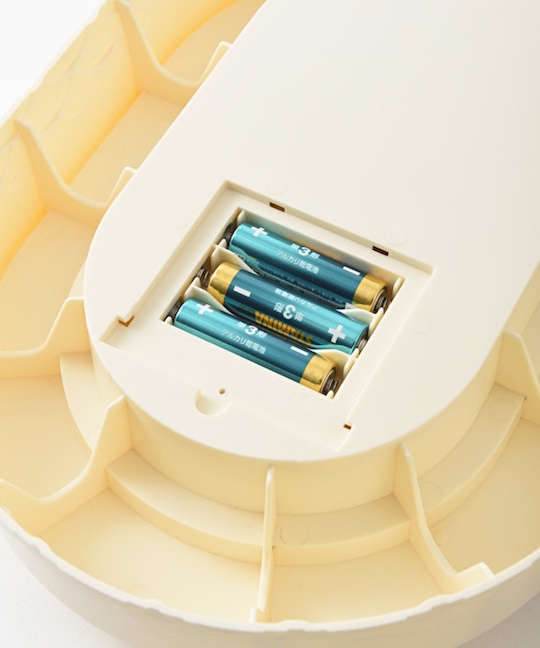 Finally, what's really great about this product is that you can have fun coming up with lots of games involving the Bruno Go Around Party Server. For example, you could first try playing a creative version of musical chairs. Get your family and friends around the table and hit play on the music. When the music stops, each member must answer a question (whether it be a trivial question, truth or dare, etc.) and if the member answers correctly or completes the truth or dare successfully, they are allowed to eat the treat in front of them. Of course, that's just one idea.
Now it's your turn to do what the Japanese do best at and get creative!
The Bruno Go Around Party Server is available from Japan Trend Shop.