The two official mascots for the 2020 Olympic and Paralympic Games in Tokyo have been announced. The winning pair are designed by character designer and illustrator Ryo Taniguchi, who was born in 1974.
According to the official descriptions, the Olympic mascot is "a character that embodies both old tradition and new innovation.The Mascot has an old-fashioned charm that reflects tradition and also has a high-tech, cutting edge vibe. It has strong sense of justice, and is very athletic. The Mascot has a special power allowing it to move any where instantaneously."
The Parlympic mascot, on the other hand, is "a cool character with cherry tactile sense and supernatural power. The Mascot is usually calm, however, it gets very powerful when needed. It has a dignified inner strength and a kind heart that loves nature. It can talk with stones and the wind. It can also move things by just looking at them."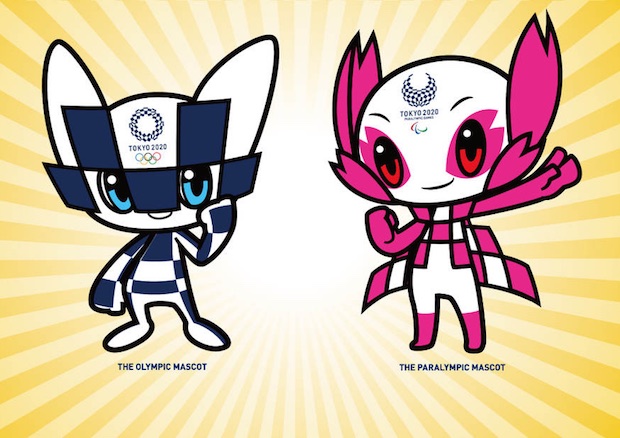 As previously reported, elementary school children in Japan were invited to vote for their preferred pair of mascots from a shortlist of three groups of candidates, chosen from 2,042 public entries. This process was no doubt initiated to offset some of the criticism leveled at aspects of the Games preparation, including the lack of transparency that led up to the selection of the logo and stadium designs that were both eventually scrapped.
205,755 classes at 16,769 schools took part in the election. The winning designs received 109,041 votes, followed by 61,423 for Group B (by Kana Yano) and 35,291 for Group C (by Sanae Akimoto). The results were announced in front of some 600 children at Tokyo's Hoyonomori Gakuen School, which was one of the schools that participated in the voting process. Akimoto and Yano also received awards as runners-up.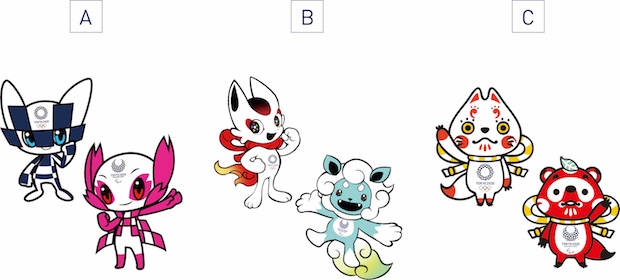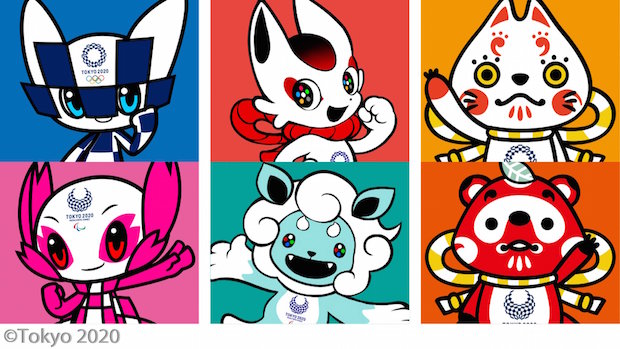 Ryohei Miyata, Mascot Selection Panel Chair, said: "The Tokyo 2020 Olympic and Paralympic Games finally have their mascots. This means a lot, especially in Japan. I cannot wait to see these two characters coming to life in the stadiums, on the streets and on TV. The children selected two mascots that embody both ancient tradition and new innovation. I believe this is an excellent choice since Tokyo 2020's branding vision is 'innovation from harmony,' which implies that innovation will occur when the old and the new of Tokyo and Japan come together."
Ahead of their official "debut" in July or August 2018, the mascots will also be given names, those these will be selected by a panel. After the Boaty McBoatface polar research vessel naming debacle in the UK, perhaps organizers are wary of opening things up too much to the public.