Ginza department store Matsuya is offering a yukata virtual fitting service as part of Ginza Yukata Week from July 22nd.
The summer kimono service means you can try a range of yukata without having to go to the trouble of actually putting them on — quite a time-consuming process with kimono. You select the designs you like from photos and then the screen shows the yukata being "worn" on your body.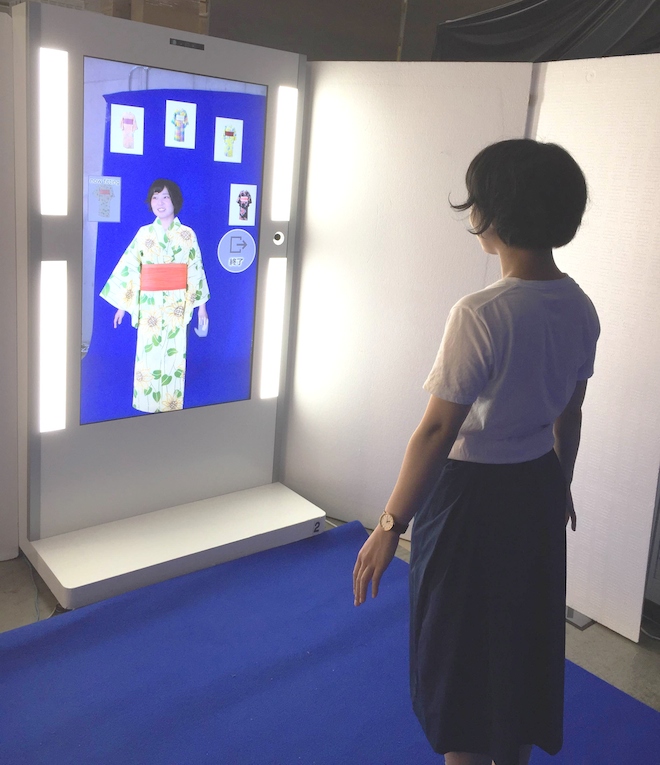 We've seen plenty of these kinds of virtual wardrobe systems over the years (the tech this time is courtesy of Toshiba) but it's nice to see a traditional department store offering it — and for yukata too, which, while iconic, is not as popular with younger consumers as you'd imagine.
As inbound tourism to Japan continues to boom, Matsuya also has its eye on customers from overseas.
From mid-August the store will offer a simultaneous Chinese-Japanese translation system for five boutiques on the second floor. Chinese customers will be able to "talk" to Japanese members of staff via the tablet. The service will be available until mid-September.
Formerly staid Ginza is seeing large crowds again, thanks to the increase in Asian tourists. This is part of the reason the department stores are putting efforts into retail. Some of the projects, though, are just gimmicks, such as the android receptionist who welcomed visitors at Mitsukoshi earlier in the year.