Amazon continues its expansion into the offline sphere with a new space, but, unlike its recent entry into the North American bookstore and food market sectors, this one will focus entirely on alcoholic drinks.
Following in the footsteps of Rakuten's own bricks-and-mortar projects, such as its cafes, Amazon will open a pop-up bar in Tokyo from October 20th until October 29th.
For ten days, patrons can enjoy a "bar without a menu," as it is being promoted. There is, however, a very full menu as well as exclusive drinks or beverages not yet for sale, and a range of special events.
The 78-seat bar is located inside G735 Gallery in Ginza, traditionally one of Tokyo's premier districts for wining and dining. From the publicity images, it actually looks more like an expensive liquor store than a bar.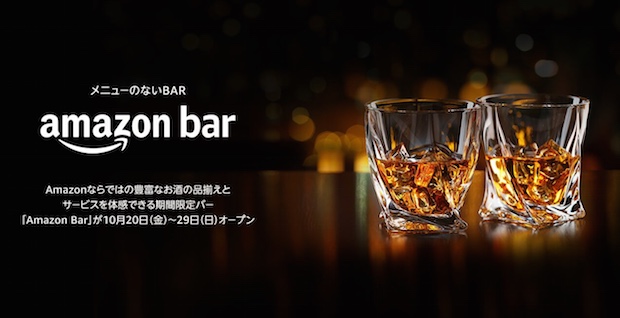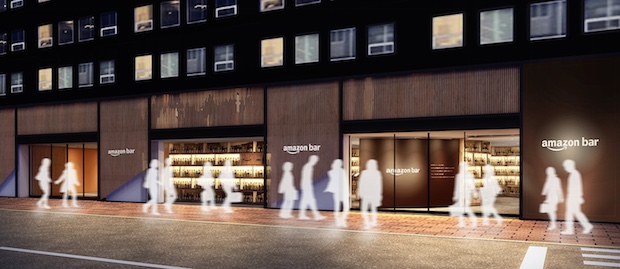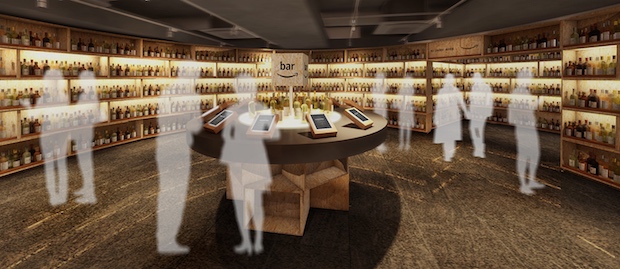 An ordering system will suggest drinks and there will also be human and virtual sommeliers on hand to dispense expert wine advice. The menu of whisky, beer, sake, wine, cocktails, and other drinks will cost from ¥500 to 1,500, and small food dishes will also be available. Customers who share a photo of the bar on social media using the hashtag #AmazonBar will get a free drink.
Amazon Bar is open from 5pm to 11pm every day between October 20th and October 29th.
The latest venture comes after the free sommelier service Amazon Japan launched in 2016.