Local leading e-commerce market Rakuten opens the Rakuten Cafe in Shibuya today, a short five-minute walk from Hachiko Exit.
While they have stopped short of actually offering a bricks-and-mortar Rakuten store, this is the first major non-digital retail venture for the online giant.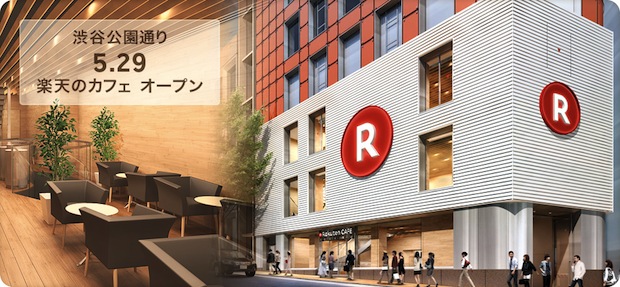 Not surprisingly there is some clever crossover with the Rakuten Ichiba, with the menu comprised of the most popular desserts and snacks from the online market. Rakuten Cafe is also integrated with some of Rakuten's other services, such as credit cards and banking. Payment options for cash-free patrons include Rakuten Edy and Rakuten SmartPay mobile credit cards. Use your Rakuten Card to pay and you can get a significant discount, as much as 50% off the price of a cup of coffee or tea!
Rakuten Ichiba is like a Japanese version of eBay with shops and brands operating online stores in the virtual market. Though it is wildly popular in Japan, overseas users also "acclaim" Rakuten Ichiba for having some of the most insane navigation of any major website in the world. From the looks of things, though, the notoriously spidery design of the online market has thankfully not been replicated in the more minimalist cafe. Creative direction of the space comes courtesy of celebrity designer Kashiwa Sato.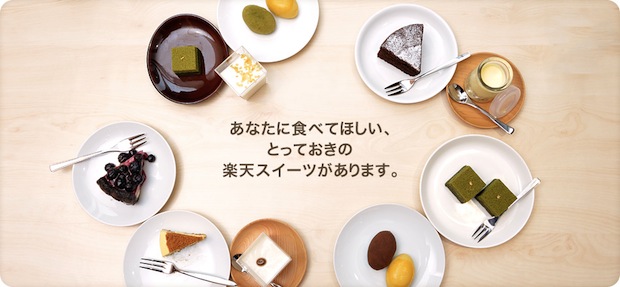 The cafe seats 85 over three floors and offers nine types of seasonal sweets, along with pizzas, bagels, soft drinks, coffee and alcohol. All of them are bestselling products on Rakuten Ichiba. This makes it a bit similar to the Ranking Ranqueen concept stores that ostensibly only sells the most popular kinds of cosmetics, foods, snacks and other items according to its owner, the Tokyu Group.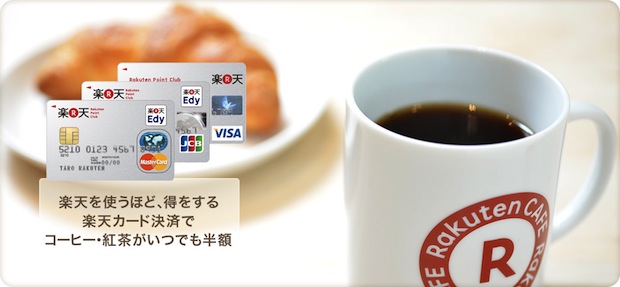 There are Kobo eReaders in the cafe so you can browse reading material, plus free WiFi, power sockets and mobile phone chargers. And the drinks menu looks dirt cheap too, especially if you pay with a Rakuten Card.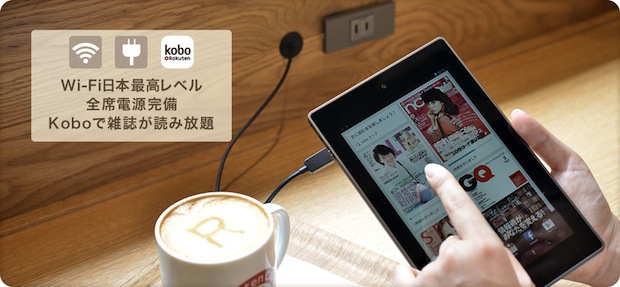 Rakuten has never been short of ambitions (it even bought Buy.com back in 2010 and sponsors a baseball team) and the Shibuya cafe is going to be first in a series of branches. The second will be in plush Tokyo suburb Futako-Tamagawa, set to open next year.