Japan continues to negotiate its evolving relationship with drones: fun consumer toys, provider of exciting new services, or dangerous tools for potential terrorists?
For the upcoming G7 summit in Japan, police announced "anti-drone" security measures where they will use drones with nets to take down potential flying intruders.
Now Japanese online retailing giant Rakuten has started its drone delivery service, following on from Amazon's Prime Air tests in Japan.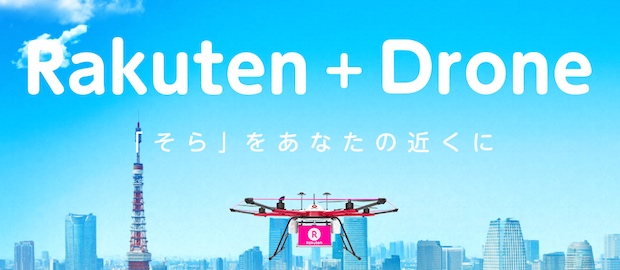 Sora Raku (literally "air comfort") is currently just for golf courses, so you can get something delivered to you while you are out catching a few holes on the green.
Rakuten will set up landing zones where you can pick up your delivery, so you will never get hungry during that long round of golf. Orders are placed through a dedicated Android app, telling the clubhouse to send over the drone and your delivery.
To use the service, players log in via their Rakuten Member IDs, and can choose to pay by either credit card or with Rakuten Super Points. The pilot service starts on May 9th, initially with no delivery charges.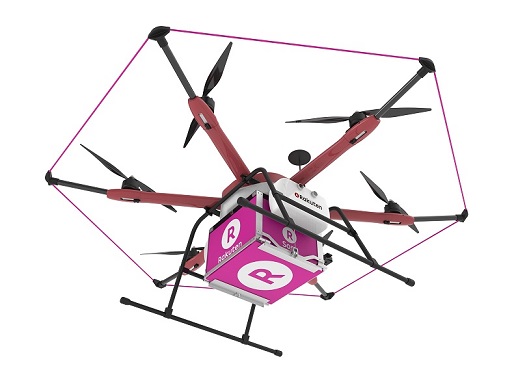 The choice of delivery to golf courses may seem a little curious, but it allows Rakuten to focus on rural areas and make agreements directly with private owners as drone traffic in urban and built-up areas faces scrutiny from politicians.
To launch Sora Raku, Rakuten has been investing in Autonomous Control Systems Laboratory (ACSL), which develops robotics and drones for industrial uses. The service employs a drone called Tenku, developed by ACSL.
According to Rakuten, "Tenku is equipped with an autopilot system developed domestically by ACSL and boasts highly stable flight performance, even in strong winds." To reduce the risk of accidents or drones being downed by golf balls flying through the air, "the drone also employs a design that makes it highly visible even on a golf course".
By offering the Sora Raku drone delivery service at golf courses, Rakuten hopes to provide a new shopping experience and make drones more widely accepted among consumers. In addition, Rakuten is looking into the utilization of drones for deliveries in sparsely populated areas and mountainous regions, in transporting supplies during disasters and in its e-commerce businesses, including Rakuten Ichiba, and aims to accumulate technical and operational expertise through running the service and put it to use in developing further innovative drone delivery services.
Rakuten is testing the service at a single golf course in Chiba Prefecture before looking into expanding.