If you want to see art in Tokyo, you can check out the city's near endless supply of events and spaces, such as the upcoming art fair to be held at Park Hotel Tokyo.
Or you can go online.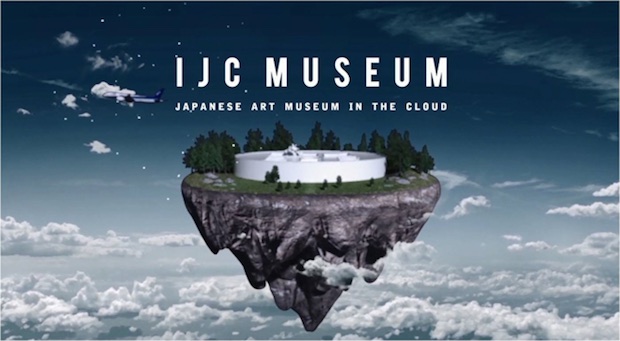 The rather terribly named IJC Museum — standing for "Is Japan Cool?" — is inspired by the government's much-derided "Cool Japan" soft power initiatives. Opening on February 29th, it is a digital "art museum in the cloud" sponsored by the airline ANA as part of its Is Japan Cool? online content platform that has been unfolding for a while now.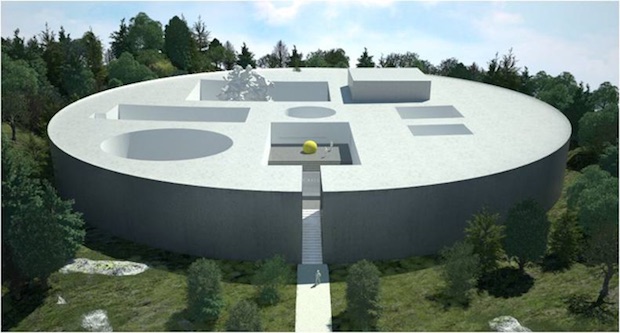 In spite of the originality of the scheme, the organizers have initially picked some very hackneyed names for the choice of artists to include, such as Yayoi Kusama, Kohei Nawa, Hisashi Tenmyouya, Manabu Ikeda, and Tabaimo. These are all artists who scream "pop Japan" and, while no doubt visually arresting, we expect these "exhibitions" will feel overly familiar to serious art fans.
People say "Cool Japan." Is that true? Here on this site, we offer a wide choice of stories about old and new Japan ― from traditional customs to the latest trends and culture. If something catches your eye, read the full story and vote whether or not it's cool. Depending on what you like, you'll discover what's truly cool about Japan. Step by step, we'll bring you new features to introduce cool Japanese culture and fascinating flight destinations. So, look for lots of new stories to come. And be aware. The more you know Japan, the more you'll want to know. Come to Japan on ANA. Always changing. Always new!
You can take a tour of a virtual art museum designed by Akio Takatsuka, navigating between rooms in a digital landscape that looks suspiciously like the layout of 21st Century Museum of Contemporary Art, Kanazawa combined with Tadao Ando's Naoshima art museums materials.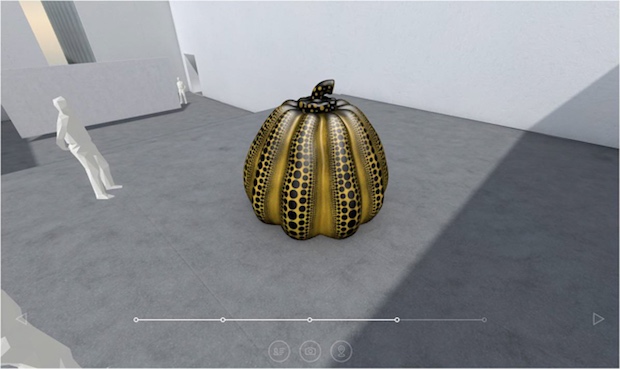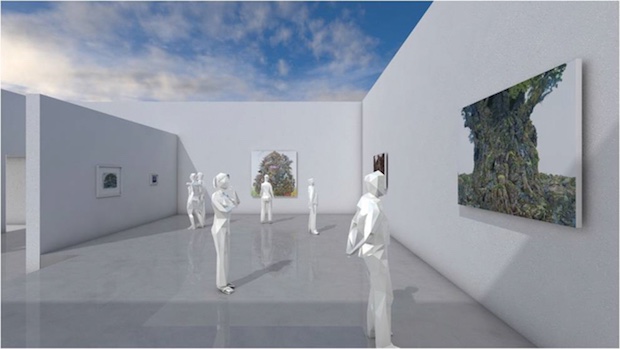 So far there are seven "exhibitions" of different artists' work, digitally reconstructed through 3D scans and offering a 360-degree panoramic view that can be zoomed in and expanded. Obviously this works really well for pieces like Yayoi Kusama's pumpkin sculptures. Information and explanations are displayed on the screen in English, and you can take photos of the artworks — often not allowed at actual art museums — and then directly shared through social media channels. There is also an "art trip" section where you can tour 30 art venues around Japan.
This is seemingly aimed at overseas tourists looking to get a taste of Japanese art before seeing the real thing when they visit. As we are seeing in the current boom in regional art festivals, combining tourism and art has become a well-established format that promises to keep on developing.