Arts Council Tokyo has announced the first hints of what we might expect from the cultural events organized in conjunction with the 2020 Tokyo Olympic and Paralympic Games.
Inspired by the success of the Cultural Olympiad in the UK, commercially successful playwright and director Hideki Noda (pictured below, left), sculptor and artist Katsuhiko Hibino (pictured below, right), and sculptor Kohei Nawa will lead a four-year program running from the 2016 Rio Games to the Tokyo Olympics.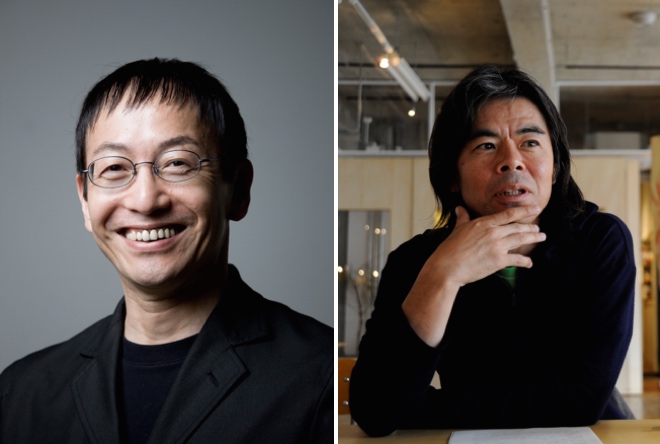 The "Reading Project", as it is ambiguously called, is an initial program that will probably form part of a full Olympiad. It will feature two programs: Tokyo Caravan and Turn.
Tokyo Caravan is, as the name suggests, a caravan of artists' work traveling around the world, including Hibino and Nawa. It is devised by Noda, with the caravan itself designed by Nawa. It has been conceived in the manner of a circus, and is supposed to create interchange between regions and nations. It will start in Rio in 2016. In October, a public workshop will be held in Tokyo for people to watch a performance being devised.
"I hope that, through the 2020 Games, Tokyo transforms further into a 'culture town'," comments Noda, writing "Tokyo" in English in all upper case.
Turn (the name in Japanese is English in upper case) is a program that will involve ordinary residents and see artists work with welfare facilities. The "First Turn Festival" is currently planned to take place in March 2016 at the Tokyo Metropolitan Art Museum in Ueno. In the second year, it will launch "Turn Center", a place for "diverse people to interact through art".
Hibino is in charge of Turn and he comments:
"There are lots of people. But I am just me. Can you see me? I am inside you. You are inside me. When I met you and shared the power that people possess from the start, I TURN toward you. When you looked at me and realize the power that people possess from the start, you TURN toward me. TURN FES will become a space for lots of people to experiment with TURN-ing."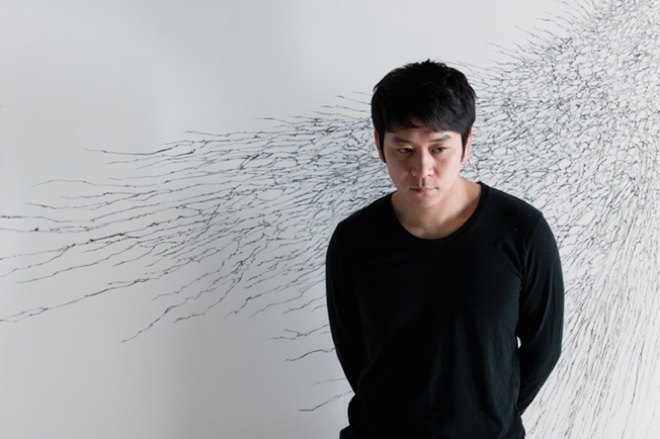 Noda heads the Tokyo Metropolitan Theatre, a publicly funded theatre in Ikebukuro, where he also premieres his commercial plays with all-star casts. Hibino is the artistic director of the annual bonanza that is Roppongi Art Night, also funded by the Tokyo government. Nawa (picture above) is perhaps best known for his translucent bubble-like sculptures. He has exhibited widely, including a recent show at Pace London.
With its canceled stadium and withdrawn logo, so far the 2020 Tokyo Olympics has been a PR disaster, wasting millions of dollars in development and advertising costs with nothing concrete to show — just the red faces of various civil servants and the apoplectic expressions of various men past pension age, all claiming they're not personally responsible for the fiasco.
Much has been made of the fact that the Tokyo Organizing Committee of the Olympic and Paralympic Games is populated almost entirely male cronies over the age of 70.
Given all this unfortunate pedigree, it remains to be seen whether the cultural side of the Games can do things better.