Heading to a Japanese onsen (hot spring) is one of the best trips you can do in Japan during the winter.
But the exclusive onsen resorts don't come cheap and they need to keep innovating to attract people to pay top dollar rather than just head to one of the spas in the cities.
Dogo Onsen is one of the oldest hot spring resorts in Japan but it isn't resting on its laurels. It has set up the Dogo Onsenart 2014 festival in ten hotels and Japanese inns (ryokan). This includes some pretty cool and flashy re-designing of hotel rooms as special art concept resorts for the festival.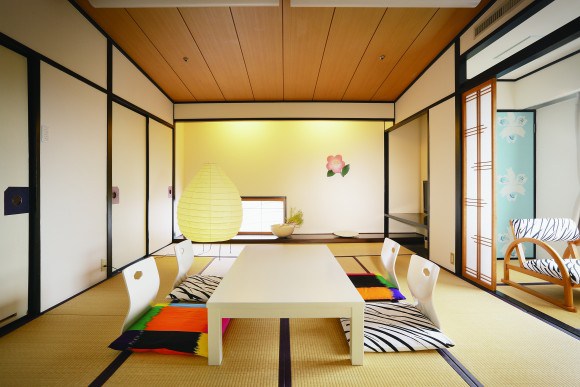 Sites include Chaharu Inn, Takaraso Hotel, Dogo-kan, Hotel Kowakuen, Hotel Hanayuzuki and Hotel Horizontal. The Onsen Art Collection also changes the streets and outside of the onsens themselves.
There are also special art souvenirs, an artist residency, and one-off events such as Art Parade, which will be held on July 20th involving dance choreographer Kaiji Moriyama.
Participants include the ubiquitous Yayoi Kusama and her trademark polka-dot pumpkins Takaraso Hotel.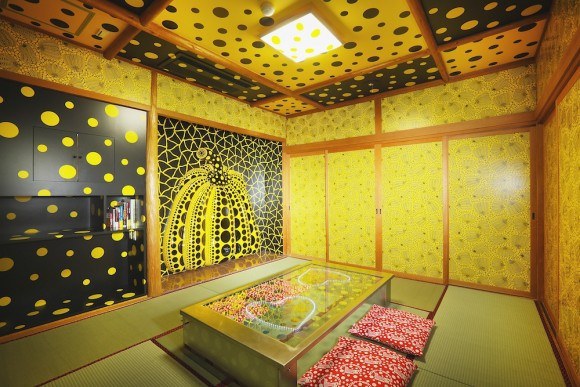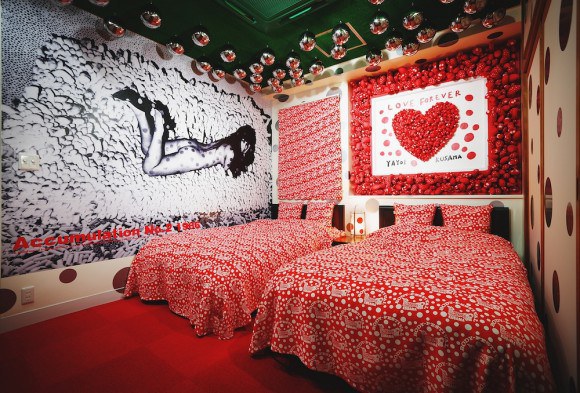 Even the seating cushions get the polka dot treatment!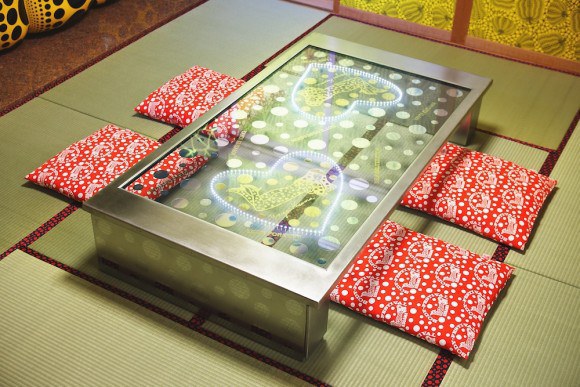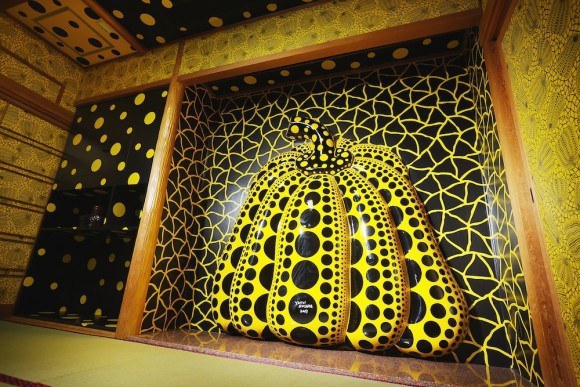 If you are visiting Dogo for a dirty weekend away, stay at this room in Hotel Kowakuen with some erotic photos by Nobuyoshi Araki. You need to be at least 18 years old to stay at this room.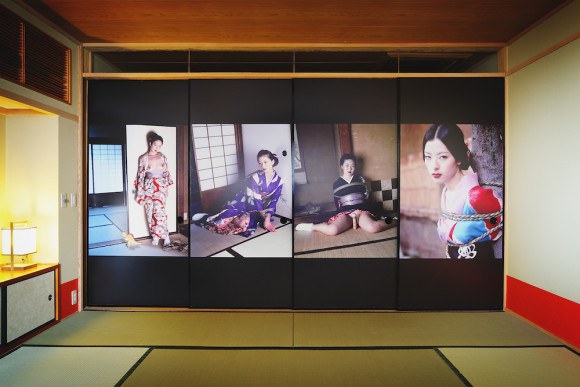 And for more literary tastes, the poetry of Shuntaro Taniikawa features in all kinds of places in this room.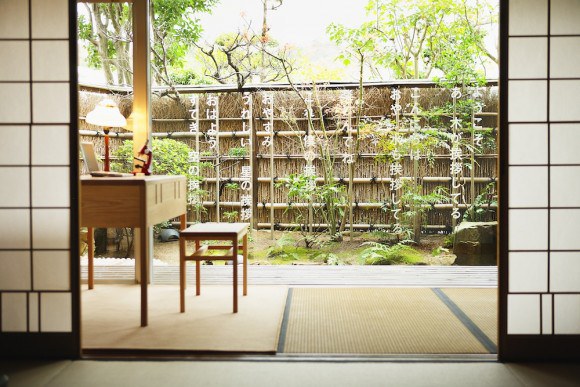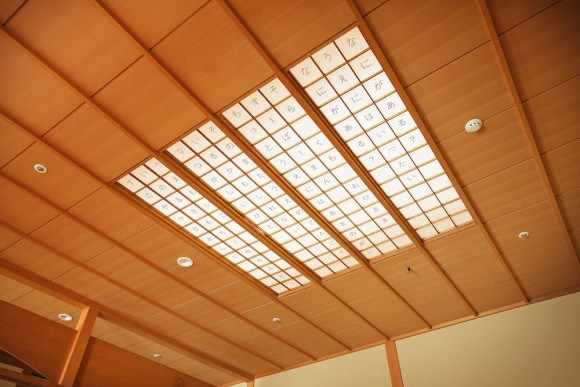 There is also fashion designer Akira Minagawa's re-design for at Hotel Hanayuzuki.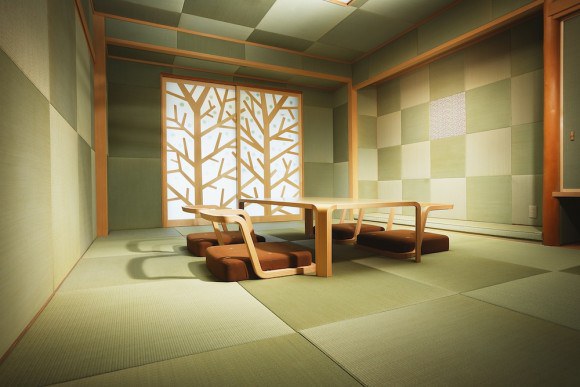 Other participating artists include Stephen Mushin and Mimi Shinko.
"We'd like visitors to enjoy 'the chemical reaction' of the guest rooms and the audacious ideas of the artists," a festival official said.
The Shikoku district already has plenty of mixture of modern art and tourism, not least the successful Setouchi Triennale and the "art island" of Naoshima, as well as the Isamu Noguchi Garden Museum near Takamatsu.
Produced by Wacoal/Spiral, Dogo Onsen Art then comes at an opportune time but we need to see how it competes in the summer against such major art events as the Yokohama Triennale. However, there is no Setouchi Triennale this year and it might be a great stop-off after visiting Naoshima.
The art hotel rooms have been available to guests since the end of December but the festival does not fully open until April 10th. It then runs until the end of 2014. There are a total of 10 rooms that are available for overnight stays and viewings until mid-January 2015.
See more images on YouPouch.