Tokyo has a new art fair opening next month and its first hotel-based one since the demise of Art@Agnes in 2009.
Art in Park Hotel Tokyo runs for two days from March 12th to March 13th, featuring 39 galleries exhibiting in the guest rooms of the hotel on the 26th and 27th floors, and with a focus on postwar Japanese art. Tickets to the boutique fair cost ¥1,500 each.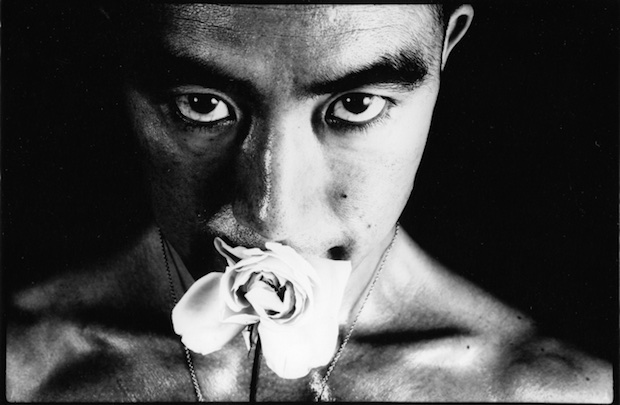 Eikoh Hosoe, "Barakei #32: Ordeal by Roses"
Gelatin silver print 196 | Courtesy of YOD Gallery
Ever since its 10th anniversary, the Shiodome-based Park Hotel Tokyo has been quietly establishing itself as an art and design hotel, hosting art-related parties and opening special rooms designed by resident artists. Its remarkable atrium space also has seasonally changing exhibits.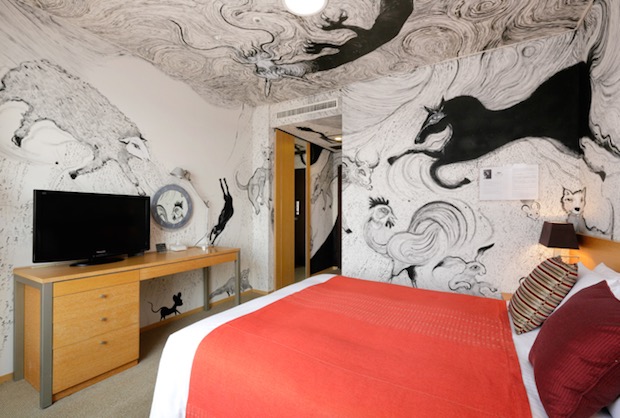 "Zodiac" by Ryosuke Yasumoto, one of the artist rooms at Park Hotel Tokyo
With Art Fair Tokyo's shift this year to May, Park Hotel Tokyo has cleverly stepped in to reclaim March as an art month. (Roppongi Art Night, also previously an annual March event, has switched to the autumn from this year.)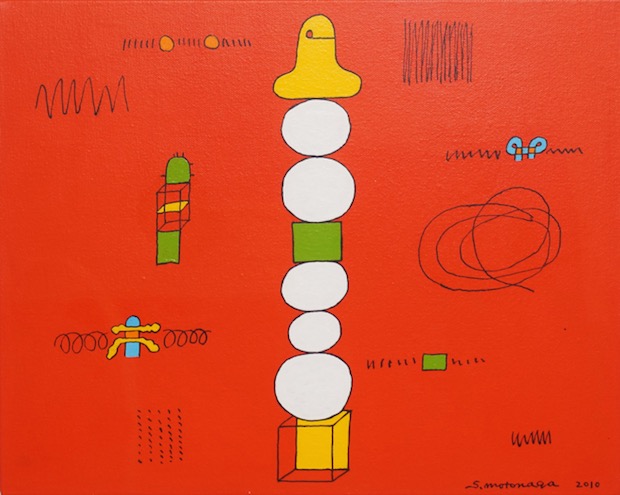 Sadamasa Motonaga, "Pon Pon White Circle"
Acrylic on canvas (2010) | Courtesy of Yoshiaki Inoue Gallery
While this is the first such art event in Tokyo for seven years, Art Osaka has been regularly hosted at hotels in the city for 13 years. It happens again in July at Hotel Granvia and in fact the same organizing committee is behind Art in Park Hotel Tokyo.
Exhibiting artists include some giants from the 1950s and 1960s scene such as Kishio Suga (Mono-ha), Natsuyuki Nakanishi (Hi Red Center), Sadamasa Motonaga (Gutai), Eiko Hosoe, and more. Contemporary art will be represented by the likes of Kohei Nawa (announced last year as part of the Cultural Olympiad program for 2020) and Oscar Oiwa.
And the best thing? Even if you don't like the art or can't afford to buy anything, you can always just enjoy the view of Tokyo Tower and Mt Fuji.