And the award for July's cutest use of augmented reality mobile interaction goes to Dentsu, for this Asoberu T-Shirt ("Playable T-Shirt").

It works with a dedicated phone app to allow you to have fun with the wearer and the worn. For example, with your smartphone you can make characters and motifs "pop" out of the t-shirt and then play with them on your screen. Alternatively shoot arrows at hearts or turn a girl into a funky deck-spinning DJ.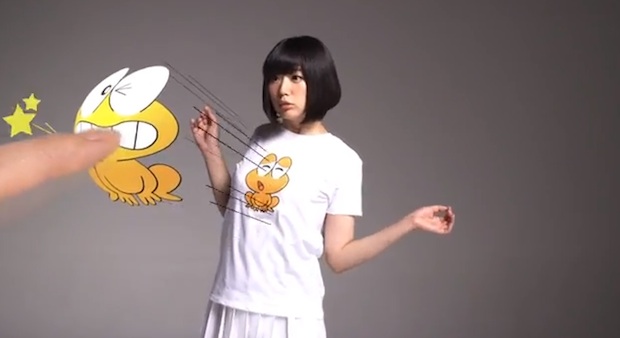 You can make people "fight" with anime-style power beams — and unscrupulous guys will no doubt soon find ways to embarrass girls wearing the t-shirt.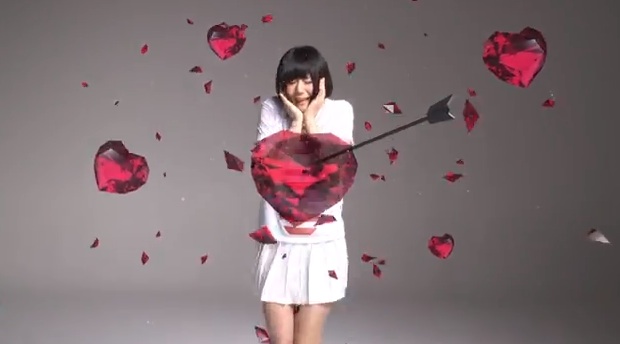 The video nicely illustrates the things you can do.
The models are Yumemi Nemu and Mirin Furukawa.
It is being sold exclusively via BEAMS in an initial series inspired by the anime Gindama and others. There are five tees at the moment, priced ¥4,200. The app, available for Android and iOS systems, is free.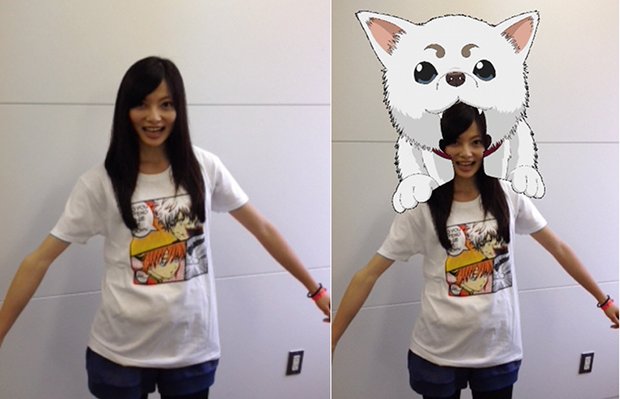 While the technology itself isn't new, we find the kawaii presentation irresistible.