Last week, Japanese whisky was in the news worldwide for reasons that might be described as both good and bad: an approaching Suntory whisky shortage due to the immense popularity of the brand's lineup of Hakushu and Hibiki.
This ambivalent achievement crowns a remarkable few years for Japanese whisky. It used to be a rather overlooked niche that favored foreign celebrities for domestic advertising. Along the way, Orson Welles, Rod Stewart, and Francis Ford Coppola have all helped flog whisky in Japan — a phenomenon that reached meta-levels when the latter's daughter, Sophia, directed Lost in Translation with Bill Murray playing a washed-up star called over to Tokyo to appear in a cheesy commercial for Suntory whisky.
Then things really began to change in the 2000s and sales picked up again after years of decline. A smart highball campaign helped to market whisky as a drink for new consumers, including women. Awards were won — in fact, well over 100 prizes each for Suntory and Nikka's whiskies between 2001 and 2017. And the history of Japanese whisky even became a NHK morning drama show called Massan in 2014 and 2015 that celebrated both the early days of Nikka Whisky Distilling as well as mixed-raced marriage, which is in many ways a great metaphor for Japanese whisky.
And so the recent publication of Japanese Whisky: The Ultimate Guide to the World's Most Desirable Spirit by Brian Ashcraft, with photographer Idzuhiko Ueda and whisky blogger Yuji Kawasaki, probably could not be more timely.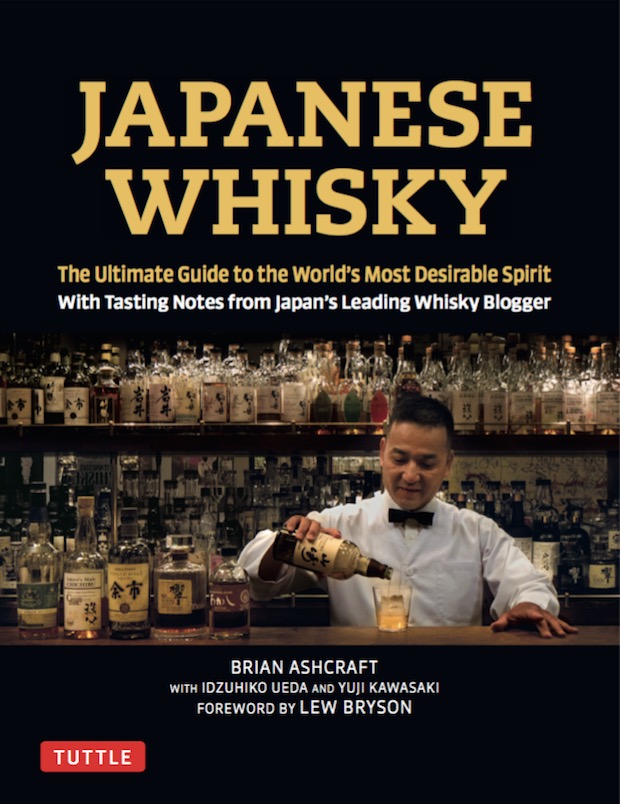 The comprehensive and visually stunning 144-page book charts the century-long history of Japanese whisky (and that's "whisky" without the "e" for reasons the book makes clear) as well as how it's produced and, more importantly, how it tastes.
So what makes Japanese whisky "Japanese"? Naturally this is a complex question. As Ashcraft and his co-writers show, Japanese whisky is much more than just an East Asian imitation of Scotch. It has developed particular production processes infused with local ingredients and materials as well as the specific climate and location of the distilleries. The book notes how the country's cultural balance is reflected in whisky in the same way that it can be seen in, for example, cuisine. Other unique elements include domestic barley and peat, and even the rare mizunara oak used for the casks.
Lavishly illustrated throughout with color photographs, the book's second half features detailed tasting notes on various tipples so novices or connoisseur will have hands-on information to work from when exploring the world of Japanese whisky.
Ashcraft's name will probably be familiar to many readers, given that he is a voice of authority on Japan for Kotaku. His previous books have skewered in that direction — video games, pop culture, subcultures. Tattoos, schoolgirls, and manga have figured large. He's been working on this book for several years, though, and his interest in whisky is not necessarily out of the blue per se.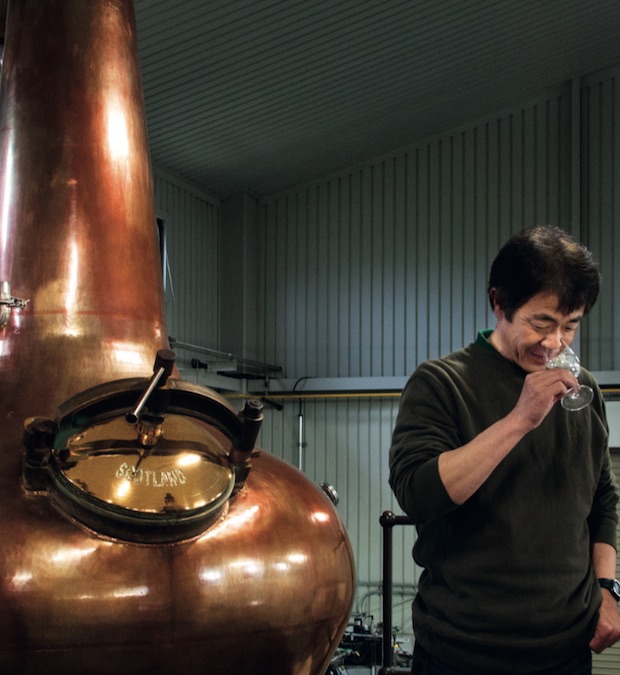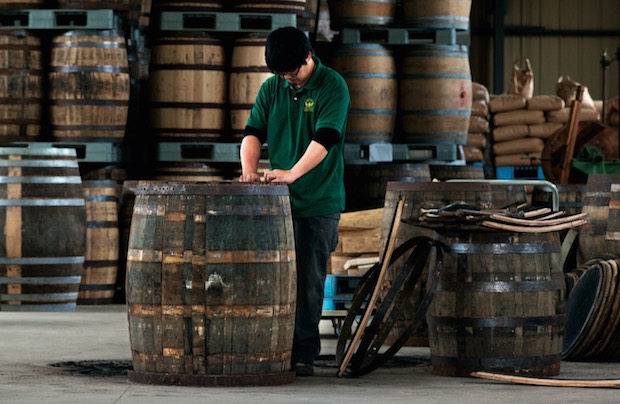 "Before I started at Kotaku," he tells us, "I was a contributing editor at Wired. One of the big features I did at Wired was on absinthe. The article helped absinthe in a small way become unbanned in the United States. Around the time I wrote the big absinthe feature, I was also really getting into alcohol production, so I started learning more about whisky-making and sake-brewing."
His research has clearly paid dividends, as his book demonstrates. We mined his insights for specific recommendations of Japanese whiskies for newcomers. "I would pick four reasonably priced bottles: Hibiki Japanese Harmony, Yoichi single malt no-age statement, Taketsuru Pure Malt no-age statement, and Kirin Sanroku. Hibiki Japanese Harmony is one of the best no-age statement whiskies you can buy, period. It's also a terrific representation of Japanese whisky, so it's a good place to start. The Yoichi single malt is more robust. Nikka still fires its pot stills with coal by hand, and it's the only distillery in the world that does this. The spirit that Nikka distills is, for my money, the best in Japan, and even though this is a no-age statement whisky, meaning the youngest whisky in the bottle is at least three years though there is older whisky in there, Nikka's blending team has created an excellent single malt. I'd also recommended the Taketsuru Pure Malt, which is a wonderfully smooth and drinkable whisky that is a good value for money. Finally, I'd recommend Chichibu's Malt & Grain, which is a mix of Japanese malt whisky and imported spirit. It's a good introduction to Chichibu, a well-made blend, and its most affordable release."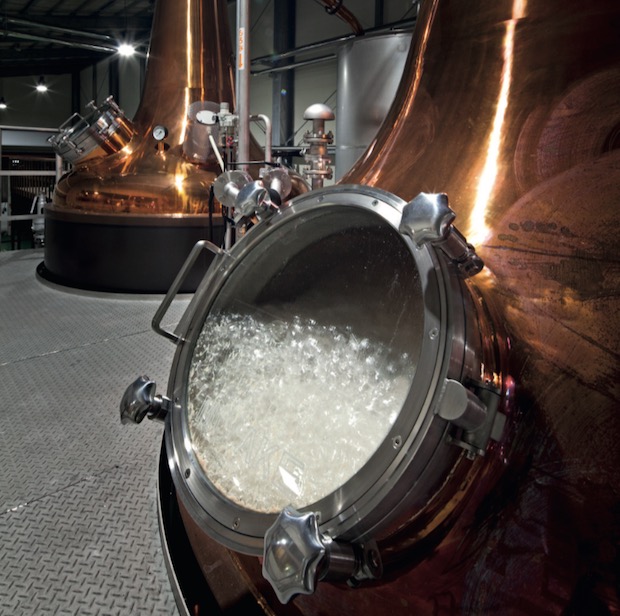 We also asked Ashcraft for his whisky bar recommendations. "For Kyoto, I'd recommend Bar Cordon Noir, which has a vast and amazing selection of whisky. For Osaka, I'd recommend Bar Keith, which is actually one of only a few Japanese whisky speciality bars in Japan. This is the bar featured on the cover of my book, and Yamamoto-san, who runs the place, truly loves Japanese whisky. As for Tokyo, there is an endless selection of excellent bars, and places like Bar High Five and Ben Fiddich leap to mind. But my favorite, however, is Bar Amami in Gotanda. It's a small bar, frequented by locals. The atmosphere is excellent, and I always have a nice time there. Nishijima-san, the owner and bartender, does a solid job of keeping a wide selection, and he can make some truly excellent cocktails. I look forward to my next visit!"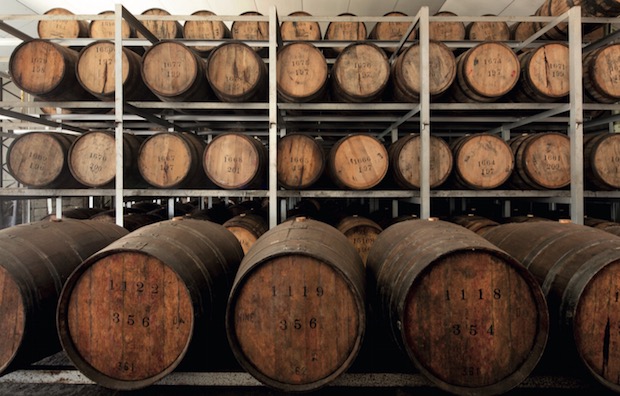 For all the buzz, though, the Japanese whisky industry is not without its issues, as Ashcraft tells us. "The Japanese government doesn't really distinguish between good and bad Japanese whisky. Nor does it have strict laws that define Japanese whisky, akin to the laws in the UK for Scotch. While the major whisky makers follow international rules regarding whisky, there have been some smaller companies, which I did not feature in my book, that have been doing all sorts of questionable and misleading things. So what I'd like the government do is to come up with some rules or guidelines about Japanese whisky to ensure customers are getting quality product."
In the conclusion of the book, Ashcraft points to the future and notes the growth of local micro-distilleries. He also cites the lack of a long tradition of whisky in Japan as, conversely, a strength. While there are certainly now conventions established by the decades of both successes and failures, these are flexible and adaptable, which should ensure Japanese whisky continues to evolve in the years to come.
Images by Idzuhiko Ueda, courtesy of Brian Ashcraft.