From the makers of share spaces Tabloid on bayside Tokyo and Share in Jingumae comes Bukatsudo, a new share space in Yokohama.
"Pre-opening" on June 25th, Bukatsudo functions as both coworking and shared living, since it has a work lounge, kitchen, studio and other rental spaces.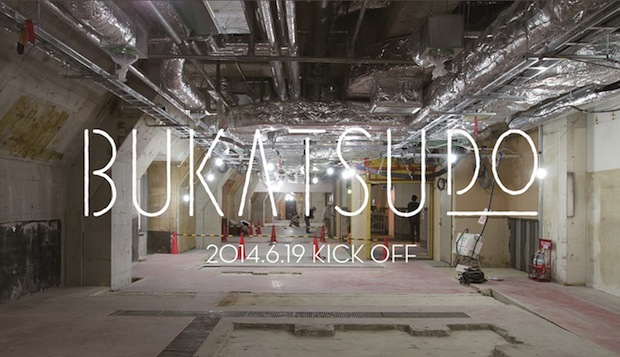 And like a lot of the interesting coworking spaces in Tokyo of late, the site itself is far from ordinary. Bukatsudo is in the old Yokohama Landmark Tower Dockyard Garden space, an Important Cultural Property (which must make adding electrical ports trickier than most places!).
These kinds of coworking spaces are really hitting off in Japan at the moment; every month or two months seems to bring a new one, often catering to the creative industries where there are lots of freelancers.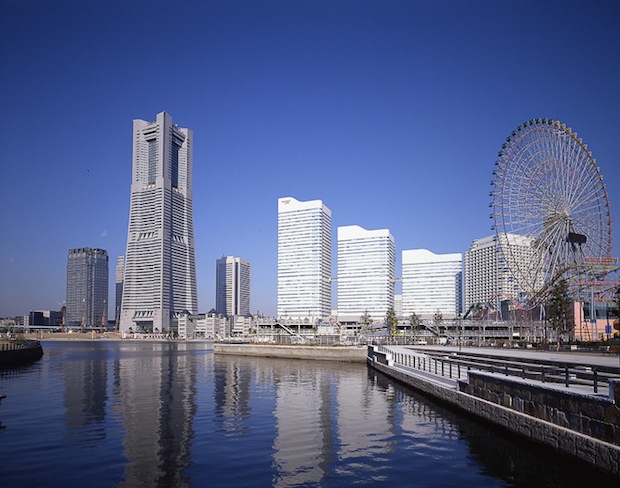 Other popular coworking spaces included Hub Tokyo in Meguro, The Terminal in Harajuku, Portal Point in Kita Aoyama, Creative Lounge MOV in Shibuya, and Co-ba, also in Shibuya. You can find a good run-down on coworkify.com, including spaces outside Tokyo.
Bukatsudo's name means "club activity hall" and that's what the facility promises to be — a hub for like-minded creatives to work together. It will feature a communal work lounge space for local businessmen to use as a second office or a place for studying, or you can use it as a full coworking space. The work lounge is members-only, like most of the coworking spaces in Tokyo, promising a more exclusive working environment than your local branch of Starbucks.
The kitchen can seat 25 and there is a hall for seminars, screenings, exhibitions and so on. The atelier, meanwhile, can be used for getting creative with your hands and putting something together.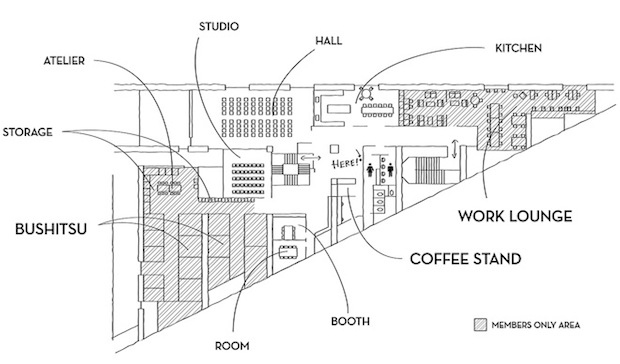 The facility's creative direction has been handled by Shintaro Uchinuma of Numabooks. It opens fully in October, though the coffee stand will open on June 25th and members can start joining from then.
Bukatsudo is actually part of a public scheme to rejuvenate the Yokohama dockyard area for visitors, office works and locals. It will be open 7:00-23:00 Monday to Friday, and 10:00-22:00 on weekends and holidays.