Maker culture sites, fab labs and hackerspaces have been springing up all over Tokyo in recent years, offering designers (both established professionals and aspiring amateurs) the chance to share ideas and skills, either through organized workshops or by dint of working in the same physical environment.
It has intersected with the rise in 3D printing options and digital fabrication services in the city, and also connects with the Japanese culture of monozukuri — "making things" — that runs deep through its craft and artistic traditions.
Where did it all start? FabLab Japan launched in 2010, inspired by MIT professor Neil Gershenfeld's concept of a "fabrication revolution". FabLab Japan has since opened numerous spaces around the country, and was also involved with developing the first FabCafe in Shibuya.
FabCafe Tokyo opened in March 2012 and quickly attracted attention for its laser-cutting facilities, design contests, and even chocolate face replica events! It has become a fulcrum for maker culture in Tokyo. Its owner, the web agency Loftwork, has since opened up branches in Thailand, Spain, France and elsewhere in Japan.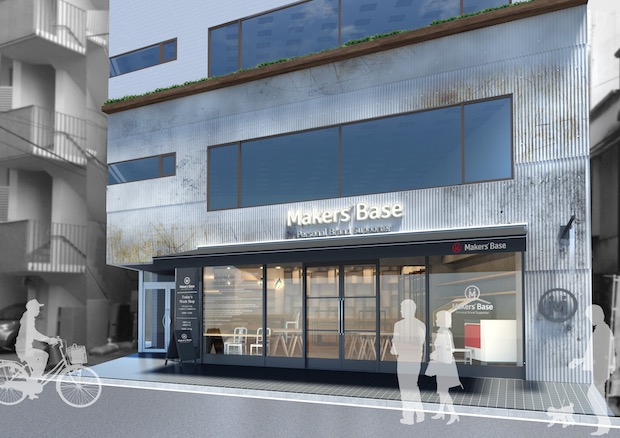 In recent developments, Makers' Base has moved from its home in Meguro to upgraded digs within Tokyo Metropolitan University (it also has a space in Sapporo). It offers facilities for ceramics, textiles, woodwork, metalwork, and digital.
Lowp is a new coworking makerspace in Ichigaya (the fab lab and maker culture trend neatly dovetails with the coworking boom in Tokyo right now), offering laser-cutting and 3D printing, and metal and woodwork facilites. This being Japan, food and drink is also vital to these spaces — hence FabCafe is also, well, a cafe — and Lowp has a kitchen that can be rented. Joseph Tame, the slightly wacky innovator, was showing off his gadgets at the Lowp opening, appropriately enough for someone who has been a visible player in the evolving makerspace movement in Tokyo.
There are numerous other examples, such as the 3D printing space Create Me in Akihabara, coromoza (a "fashion laboratory" for textiles in Harajuku), HappyPrinters Harajuku, and the Protyping Room at Ikejiri Institute of Design.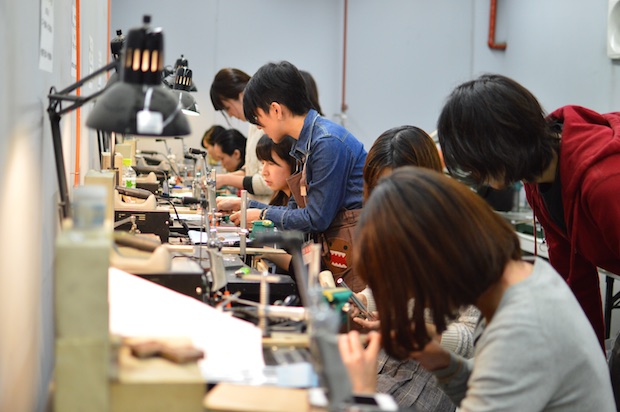 3331 Arts Chiyoda is a former school near Akihabara housing art exhibitions, coworking spaces, galleries, shops and also the Handazuke Cafe that offers the free use of tools so people can build their own gadgets.
Online retail giant DMM is also getting in on the act with its Akihabara makerspace, run as part of its overall DMM.make 3D printing services.
Outside of Tokyo, the Kamakon Valley set, pioneered by Kayac Inc., is also trying to develop its own style of hackerspaces and maker hubs for the IT industry. The Zen Hack weekend in 2014 saw a hackathon take place in a Buddhist temple, complete with healthy meals and meditation in between the programming and brainstorming.
The strong sense of community these spaces foment, not to mention the skills and new creative energies they help steer, have been recognized by public bodies. Arts Council Tokyo sponsors a platform called Tokyo Fabbers to bring together these various maker culture spaces.