Toyota has once again collaborated with Znug Design to produce another fun Camatte booth for the Tokyo Toy Show.
Following the Camatte's first appearance in the 2012 and 2013 editions of the fair which allowed kids to play around with car panels, now comes a double treat for both design and automobile fans.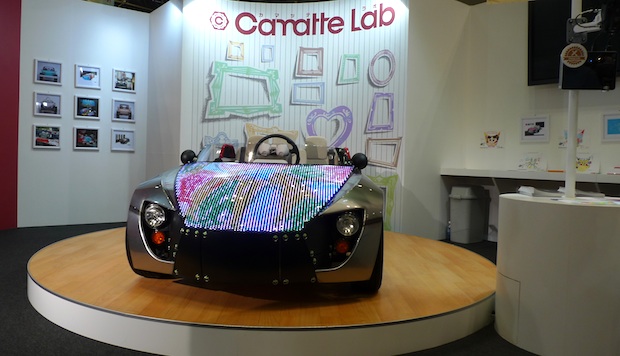 The Camatte Lab is divided into two zones. The Tech Lab gives visitors an unusual up-close look at the inner workings of the car. The hands-on Design Lab is more creative, letting visitors customize a Camatte vehicle.
The Tech Lab features a Camatte57s without its body panels so you can see how the steering gear and differential gear box work. The internal parts are shown moving when the steering wheel and accelerator are operated.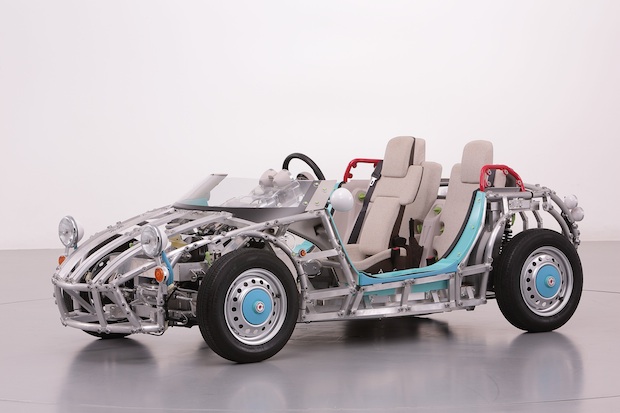 The Tokyo Toy Show booth features multiple screens so even the driver can see in detail what is going on with the mechanics from every angle.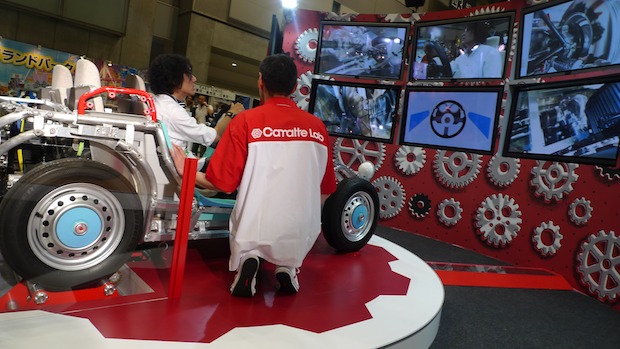 The neighboring Design Lab has a Camatte57s Sport vehicle with special LEDs projecting onto the hood. This means visitors can customize the sports car by displaying their own digital drawings with the LEDs. Kids, get your crayons ready!
The system scans the drawing and then projects it onto the car. Here are some of Toyota's ideas for designs.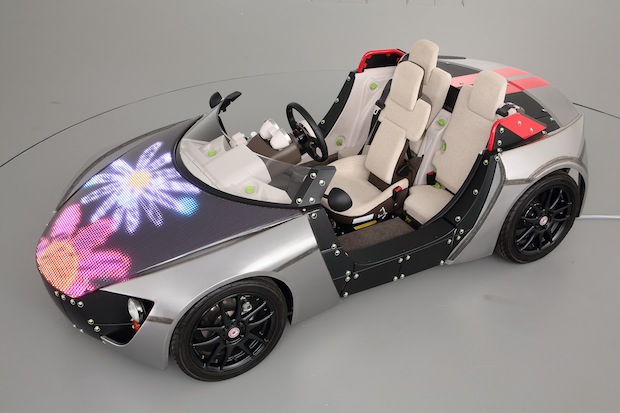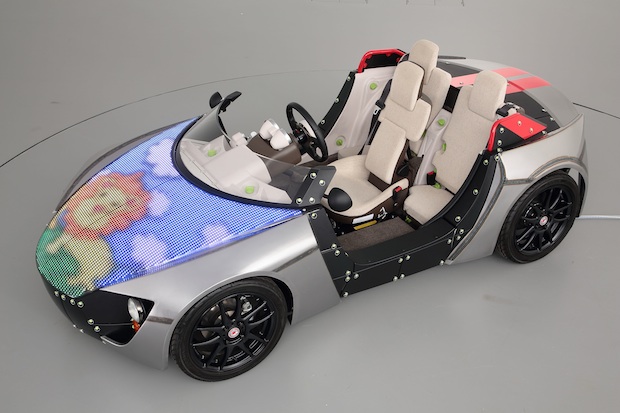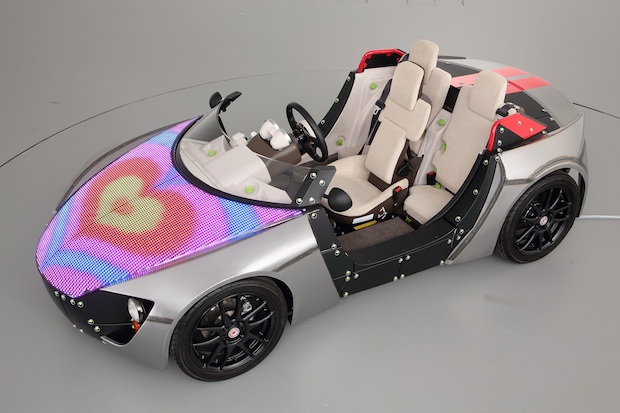 Toyota bills Camatte as a "customizable, sporty, family-oriented concept" that will "free your imagination". The name is inspired by the Japanese word for caring, meaning both "caring for others" and "caring for cars".
The Tokyo Toy Show 2014 is open to the public this weekend at Tokyo Big Sight.