The gentrification of east Tokyo continues with the opening of Bunka Hostel Tokyo in December.
As we have already seen with the likes of hostel and "bar lounge" Nui and dining hub Mirror, the old working-class districts of Bakurocho and Kuramae have been slowly transforming over the past few years as galleries, cafes, design studios, and more moved in.
Part of this has been the renovation of buildings into designer hostels, specifically geared toward foreign sightseers who want to be close to Asakusa and "old Tokyo" (shitamachi).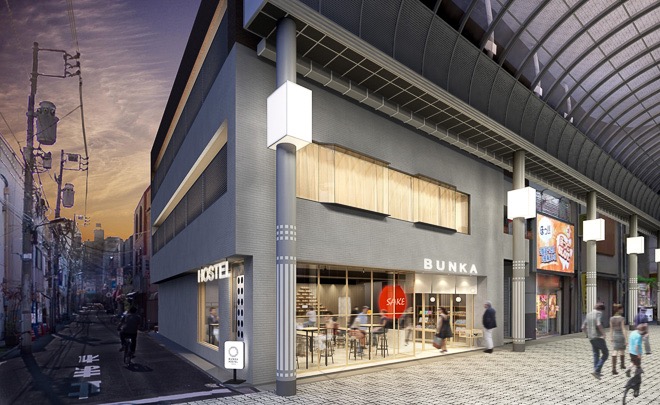 Bunka Hostel Tokyo ("Bunka" means "culture") will open on December 14th in a shopping street in Asakusa. Renovating a 30-year-old building, it is planned by UDS, who were also responsible for Claska and Hotel Anteroom Kyoto.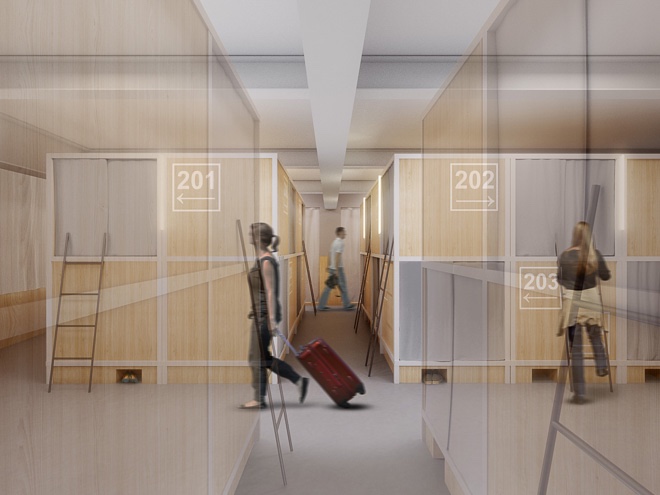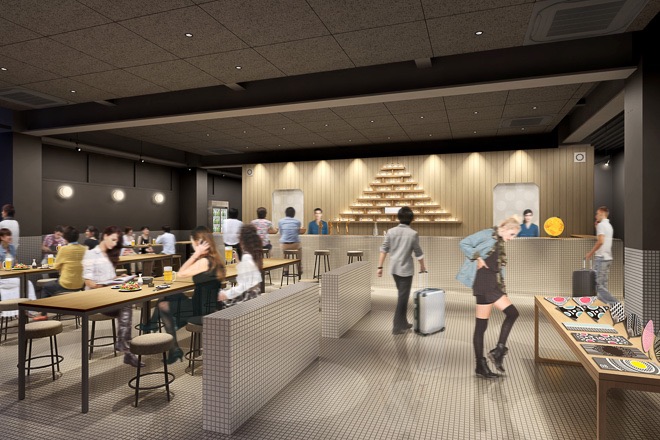 The new hostel will offer bunk-bed accommodation, dormitory stays, group and family rooms, and female-only dorms. There is space on the top floor for guests to congregate and eat, plus an izakaya on the ground floor. A night's stay starts at a very reasonable ¥3,000 ($24).