Ever since 1987, Japanese bra maker Triumph International Japan has released a concept bra inspired by something topical twice a year.
What with everything that has happened this year, you might expect Triumph to go for an Olympic stadium or logo theme. Or perhaps something based on the controversial new state security law?
No, Triumph announced the Heroine Warrior Bra, made with the cooperation of JAXA, Japan's space agency.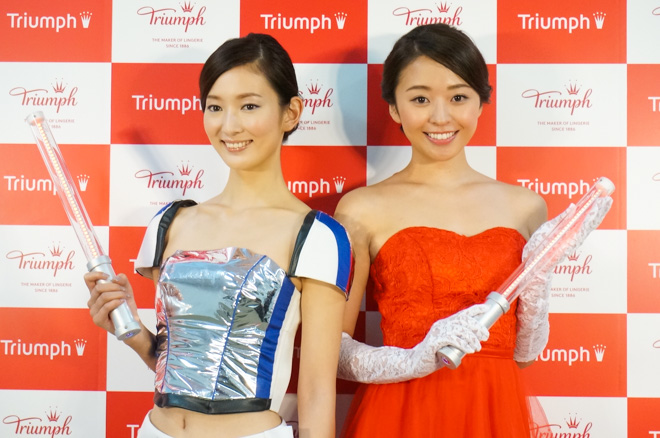 Modeled by Yukiko Kawabe and Chika Nakagawa, there is something of a nod toward the upcoming Star Wars sequel and its female protagonist (spot the quasi-lightsabers), as well as figure skater Mao Asada, who recently made a comeback.
The bra outfit, which took six month to design and make, is meant to represent an inspirational heroine or role model with the strength of a female "space warrior" but also a secret "cute" side.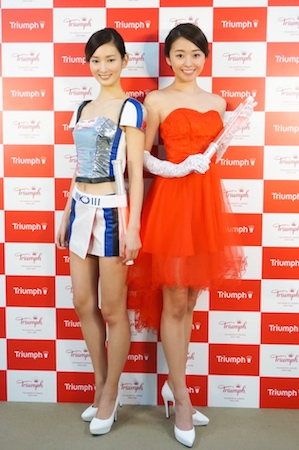 For the front and shoulders, the bra uses the same materials actually used on artificial satellites sent up to sapce, said to be able to withstand temperatures as low as minus 200 degrees.
However, this female warrior has another side to her character. Remove the bra and a "luxury princess" appears in red. The skirt is made from materials so strong they can lift up an African elephant, and if reversed and spread out can become a red carpet for the heroine to make her entrance. Lacy gloves, coming in a metal pad, are the final touch.
The idea seems to be that girls should be cute and powerful at the same time. Needless to say, the bra is not for sale!
Past Triumph bras include one inspired by Abenomics.