They say everything in Omotesando is twice as expensive (if not more) than the rest of Tokyo. Here's further proof if any was needed.
Luxury brand Cartier has opened a special pop-up convenience store in the backstreets just off the central Tokyo boulevard that is home to many flagship stores. The gold-themed Juste un Clou (named after the Cartier jewelry line) is open temporarily from September 21st to September 30th.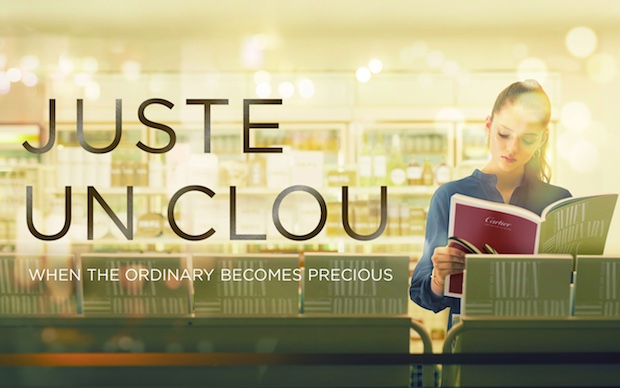 Advertised with the Juste un Clou tag line of "when the ordinary becomes precious," shoppers can enjoy lavish drinks and snacks. Perhaps the most reasonable items are the croquettes that will only set you back around ¥600 each or the matcha and bergamot energy bars for ¥800. Special cup noodles from Sanmi and Kabi, on other hand, are available for the eye-watering price of, respectively, ¥10,800 and ¥5,400. If you have sweet tooth, there's a mango cake on sale for ¥10,800.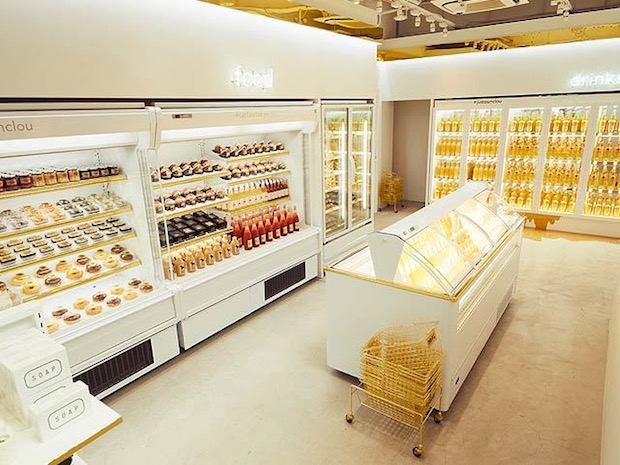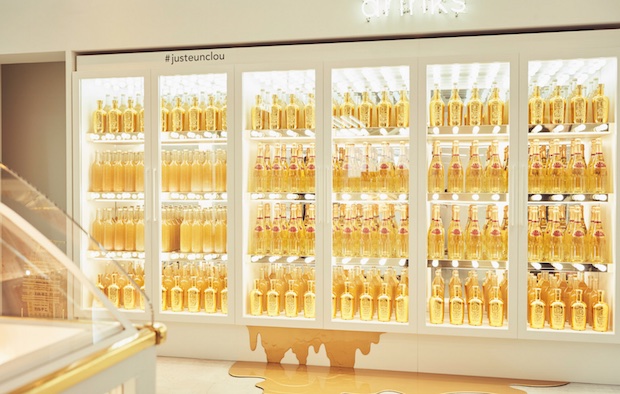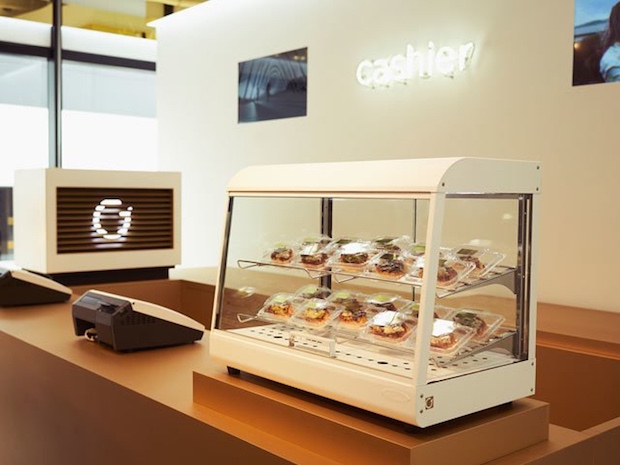 If all this sounds too much for most budgets, you'd be write — but the store is attracting lines of customers waiting for a chance to get in.
In addition to the food and drink, there is an installation of work by the Argentine artist Leandro Erlich, who recently had a blockbuster exhibition at Mori Art Museum. A special "When the Ordinary Becomes Precious" magazine is also on sale featuring photography and articles about artists.
The convenience store is effectively a promotional space for a newly launched Juste un Cloud bracelet and ring, which went on sale on September 1st. The store can be found at 5-16-13 Jingumae, Shibuya-ku until the end of the month.
There is also a concurrent pop-up promo at the Cartier store in the Roppongi Hills, which started in August.