Here in Japan, you can get a decent meal for (arguably) as little as 500 yen. Some people choose to spend the same amount on a cup of coffee at a café or on the go. Of course, there is no right or wrong answer as to how we should spend our money, yet the majority of us are still inclined to think that cheaper is better. Needless to say, we can argue that the price of a drink at a café includes cover charge giving you the right to occupy a seat for the next couple of hours — or even more — without being disturbed.
But if we could get a coffee of the nearly equal or same quality for half the price offered at giant chains, we would be tempted at least to try it, right? And that's where convenience stores come in and are thriving now to satisfy Japanese coffee lovers of all ages.
At Seven Eleven, a regular-size coffee is offered at 100 yen. Their coffee brand, Seven Café, is proud to present an original drip coffee machine. Simply order a coffee at the cashier, receive a cup (for iced coffee, you need to get a different cup from the frozen section and bring it over yourself), place it in the machine and press the button. There you have a freshly brewed hot coffee in less than a minute.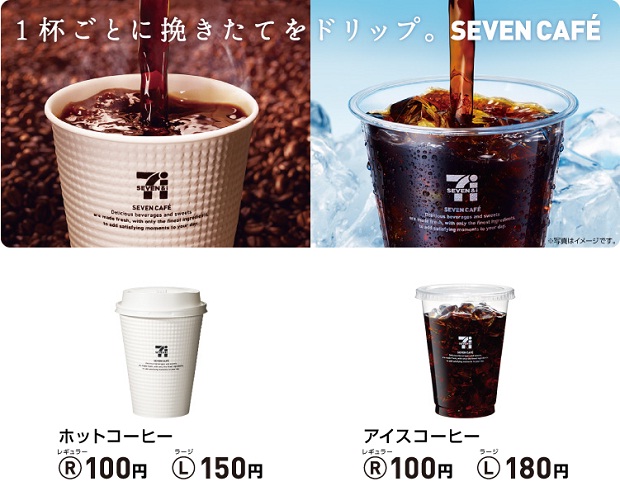 Self-service convenience store coffee (or "konbini coffee") has already been voted the number one trend of the year by Nikkei Trendy. Each chain has established its own brand to differentiate their product from one another.
At Family Mart, Famima Café offers a blend coffee for 150 yen (120 yen for a small cup) and uses an espresso coffee machine made in Germany.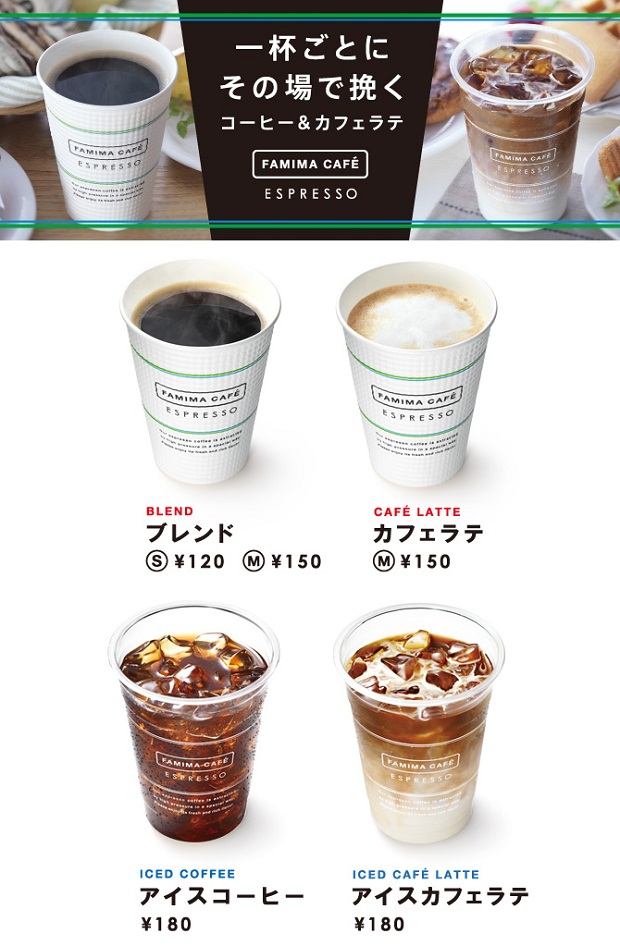 Lawson's Machi Café, on the other hand, boasts the "hospitality" of its employees, unlike other chains, where they make the coffee behind the counter and hand it to customers themselves.
M's Style Coffee at Mini Stop uses two different coffee blends: one for hot coffee and the other for iced coffee.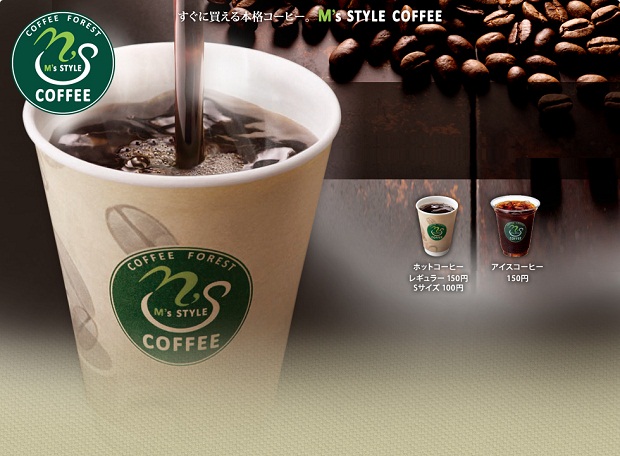 And finally, at CircleK Sunkus you can choose from four types of (hot) coffee at its Fast Relax Cafe: Original Taste (100 yen), Organic (150 yen), Extra Blend (160 yen), and Blue Mountain Blend (180 yen). They also have iced coffee and Lipton tea on the menu.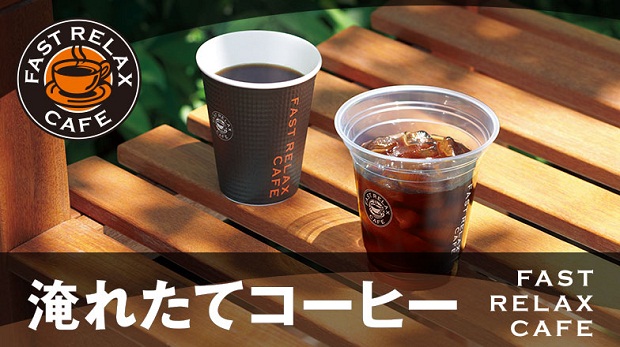 For all coffee lovers out there, konbini coffee might now have become a serious alternative to Starbucks, which is almost as ubiquitous today as a convenience store. While convenience stores have always been appreciated for just being there, ready to serve customers 24/7, authentic coffee at the counter is certainly a great addition to their service and may even attract fans in its own right.