The heyday of manga magazines is over, so it takes something for a controversy about a mainstream comic to make the headlines.
That is what has happened with Shogakukan's monthly manga magazine, CoroCoro Comic, whose March issue featured a comic in which the legendary Mongolian warlord Genghis Khan was graffitied with a phallus.
Mongolian residents in Japan took offense and around 90 people protested outside the headquarters of Shogakukan in central Tokyo on February 23rd. The Mongolian embassy in Japan also demanded an apology from the Ministry of Foreign Affairs.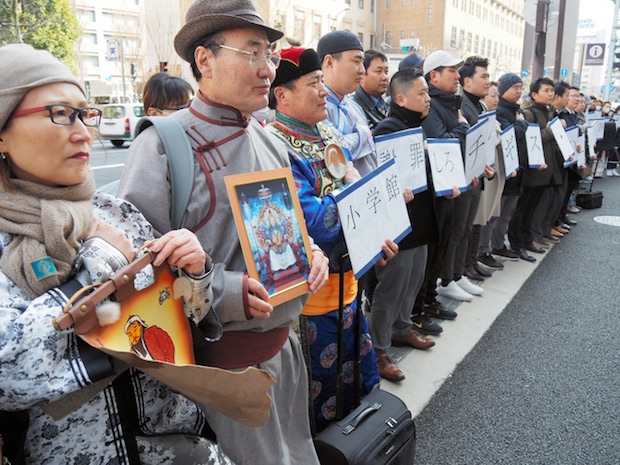 Image via Asahi Shimbun
While historically speaking a ruthless 13th-century warrior who expanded his empire across the world, Genghis Khan (or Chinggis Khaan) is regarded as a hero to the Mongols.
The insulting image was a cell from the manga Yarisugi!!! Itazura-kun (Too Far!!! Prankster), a gag manga aimed at kids. In it, the iconic portrait of Genghis Khan is drawn with a penis on its forehead and a pun is made playing on the similarity of "Chinggis" with chin chin, which means "penis" in Japanese.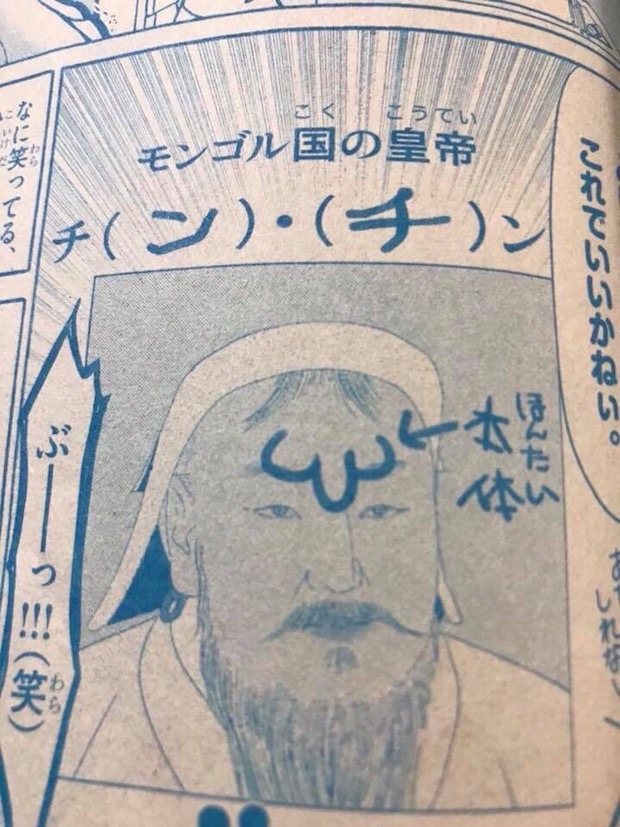 The Mongolian-born sumo wrestler Hakuho also sent an angry tweet about the manga, noting that it was unsuitable for a young readership. Some might counter, however, that it simply lives up to the title of the manga.
Shogakukan issued a formal apology and sent a letter to the Mongolian embassy.
Retailers have responded, with leading bookstore chain Kinokuniya stopping sales of the March issue since February 25th.