Following its successful debut in 2014, the site-specific festival Dogo Onsenart returns, transforming hotel and traditional Japanese inn rooms at the famous hot spring resort into art installations.
Dogo Onsenart 2018 actually started in September last year with a preview period, but the full festival opens in April and runs until the end of February 2019.
We can now take a first look at the results, where the artworks and visions of the participating artists have been integrated into guest rooms at accommodation in the area.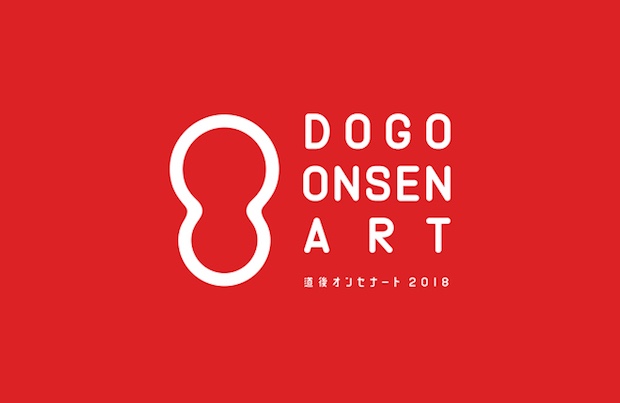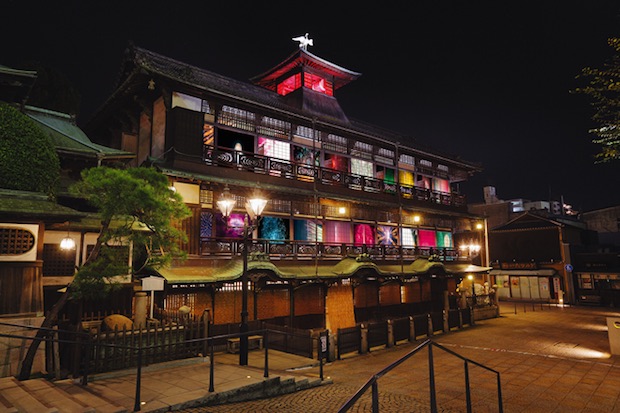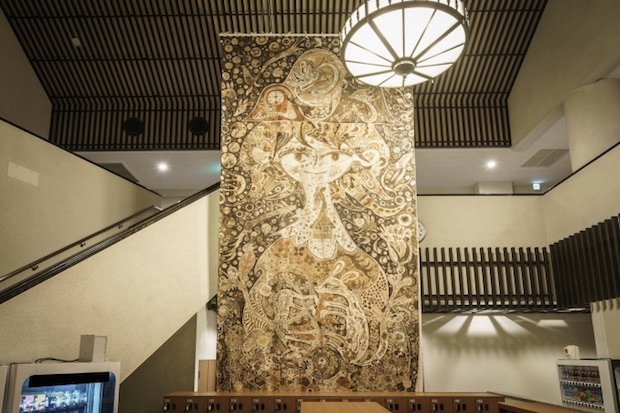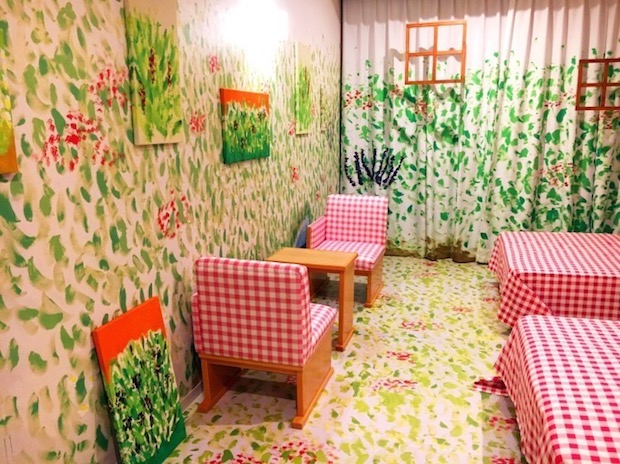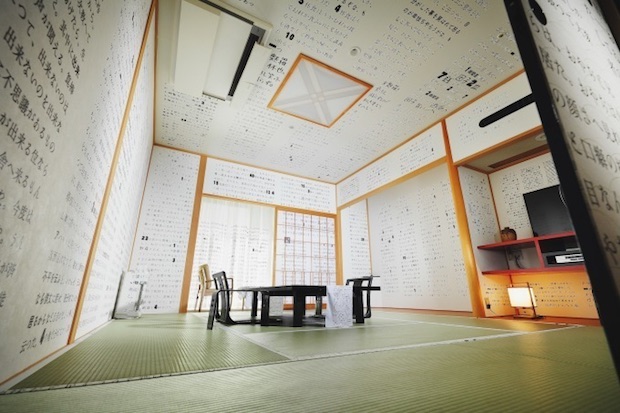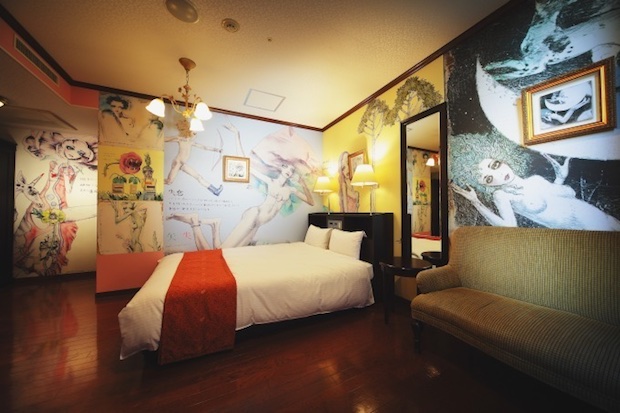 This edition's main theme is "homage" and features a lineup of around 20 artists, including photographers Mika Ninagawa and Kayo Ume, illustrator and graphic artist Aquirax Uno, and artists Shinju Ohmaki, Yasuhiro Suzuki, and Yusuke Arai.
The graphic designer Shin Sobue has taken the classic Natsume Soseki novel Bocchan, which is set locally, and used its text to decorate the walls of a hotel room.
Special yukata wear has been designed by BEAMS for the festival. Other events during the festival include performances by the Butoh dancer Min Tanaka and musical gadget creators Maywa Denki.
Another interesting aspect of the Dogo Onsenart is that the artworks are not limited to hotel rooms and interiors. The festival spills right out into the streets and public space around the 3,000-year-old Dogo Onsen resort, which is located in Matsuyama City, Ehime Prefecture, on the island of Shikoku. The artworks and installations are visible outdoors, not least Atsuhiko Misawa's large bear sculpture, while Ninagawa's typically vivid installation transfigures the Dogo Onsen Honkan main public bathhouse. Look out for others hanging from walls or the roof of the shopping arcades.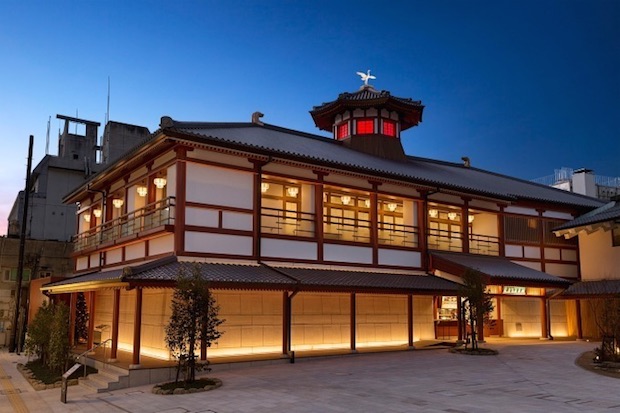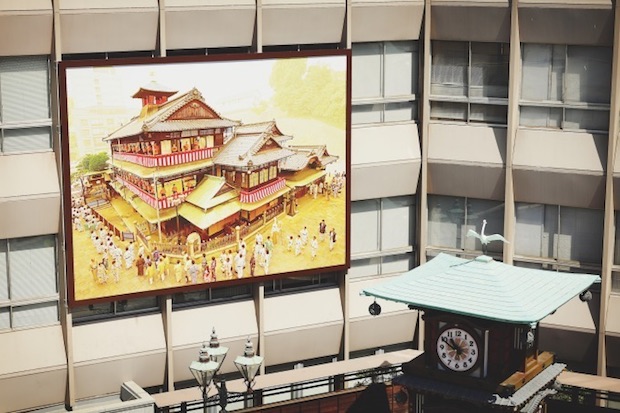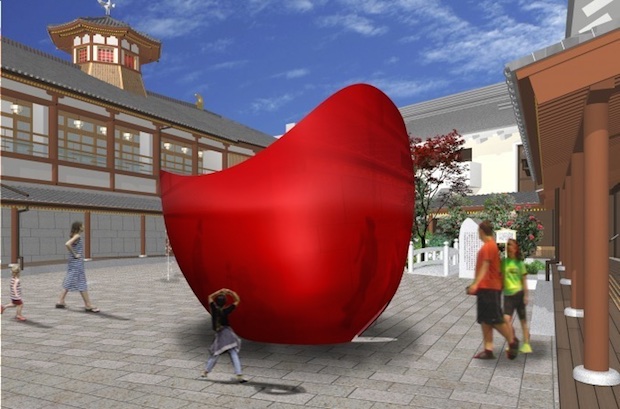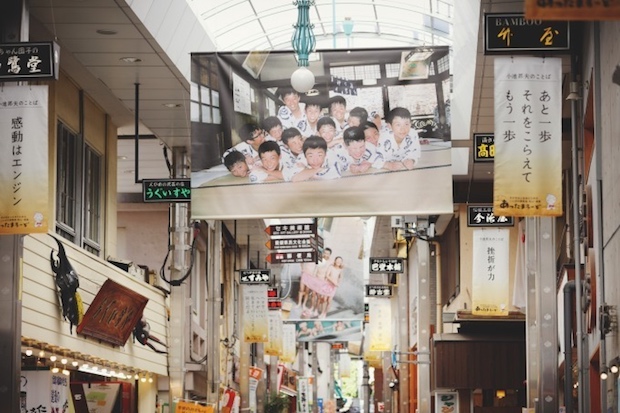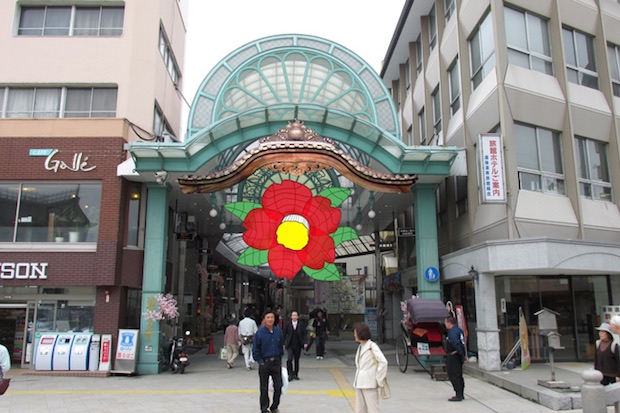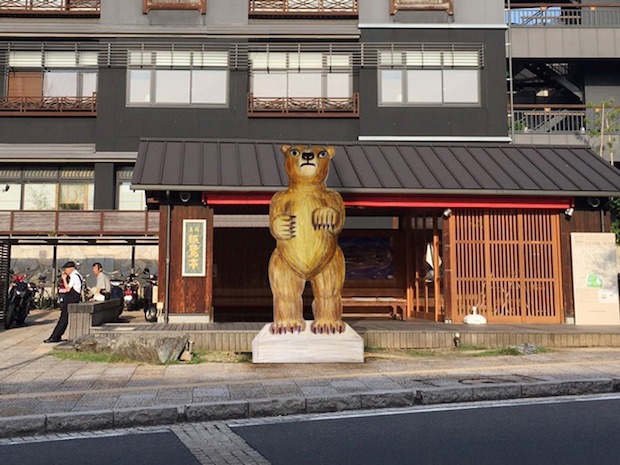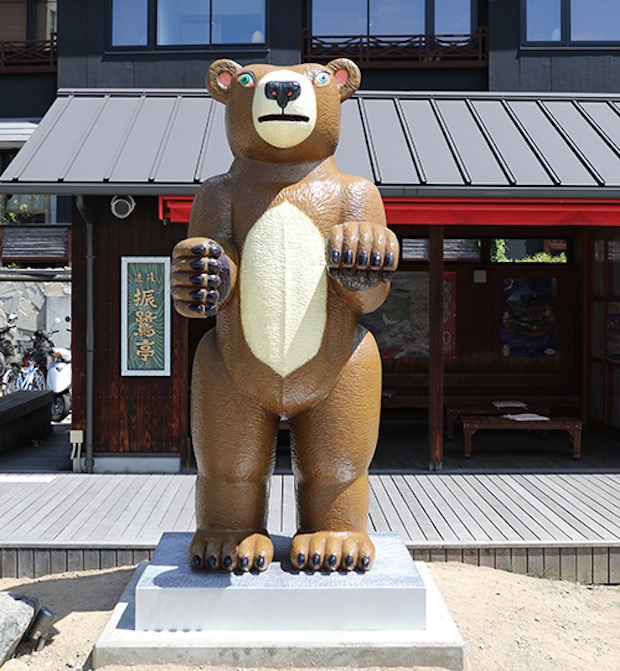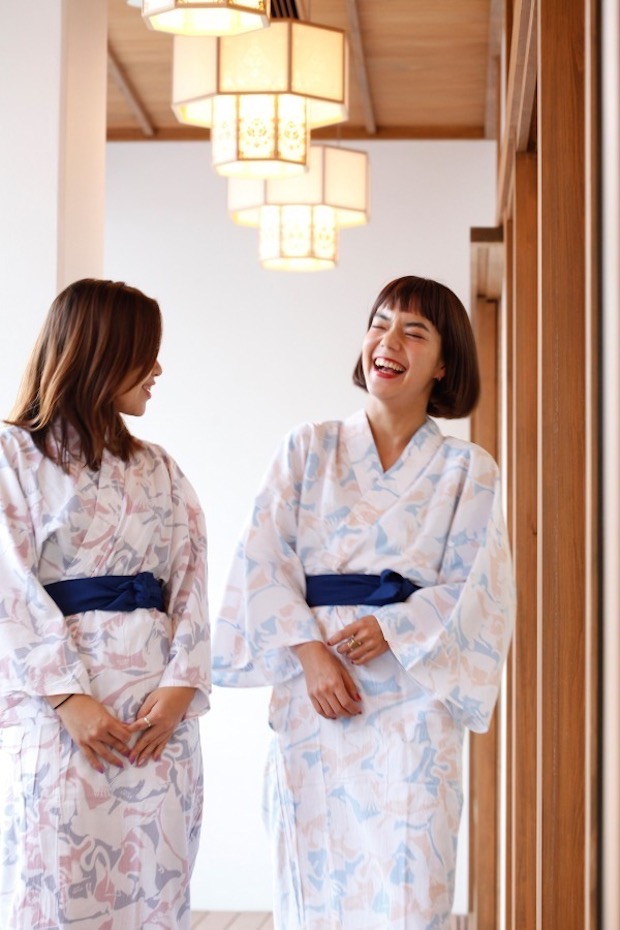 Art festivals are now immensely popular around Japan, with hundreds of biennales, triennales, and other festivals taking place in regional areas to attract tourists. The best-known examples are the Setouchi Triennale, held in the Inland Sea, and Echigo-Tsumari Art Triennale, in Niigata Prefecture. Likewise, artist-customized hotel rooms have become trendy and can also be found even in Tokyo, such as at the Park Hotel Tokyo.