A Where's Wally? Wally Run will take place in October, bringing together thousands of Wally (aka Waldo) cosplayers.
Applications are currently being accepted for the two "runs" in Osaka on October 2nd and Aichi on October 15th.
Similar to events held in other countries, the idea is to bring together as many people as possible dressed up in Wally's signature outfit of red and white striped clothes, matching hat, and black-rimmed glasses.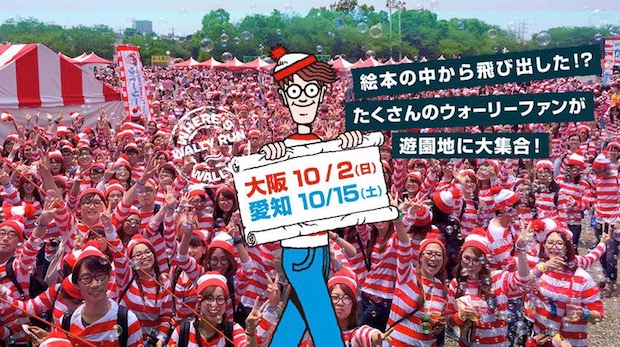 Where's Wally? (known as Where's Waldo? in North America) is popular in Japan, where the series is known as Waarii o sagase!. Being the home of cosplay, Japanese people are also very keen to dress up as characters like Wally/Waldo.
Previous Wally costume parades have been held in Ginza last year. Another Wally Run in Tokyo in May attracted 6,000 people. Wally/Waldo costumes are also popular for cosplayer revellers to wear in and around central Tokyo during Halloween and Christmas, when it has now become customary for young people to dress up and hang out in areas like Shibuya. Wally cosplay is especially popular for girls, though whether they like to dress as Wally's friends Wenda or Wilma, or Wally himself is not always clear.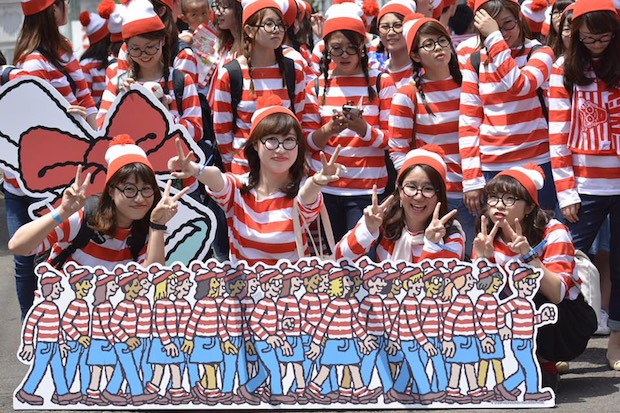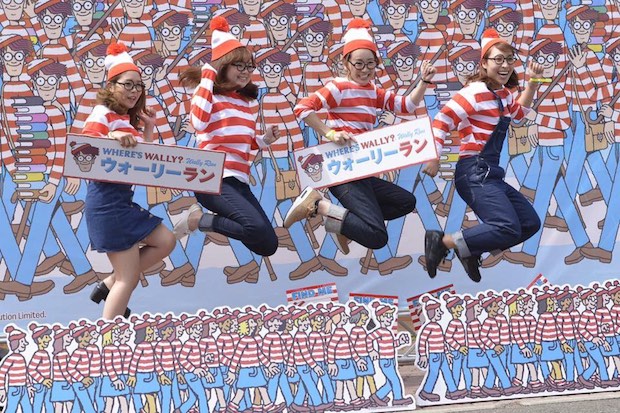 Although organizers are hoping to attract 6,000 people to Osaka and 4,000 to the Aichi event, they will be spread over several "runs". Entry costs up to ¥7,500 for adults, though there are discounts for younger participants and early applicants, and you are provided with a costume.
The Where's Wally? Wally Run events will also have real-life versions of the famous items you search for in the books, such as Waldo's camera and magnifying glass.