Sumo has come home as the first Japan-born wrestler for 19 years has been promoted to the rank of yokozuna, the highest in the sport.
Following a meeting by the Japan Sumo Association on January 23rd, the 30-year-old, 178kg (392 lbs) Kisenosato was nominated to become the 72nd yokozuna after a string of bout victories and winning a tournament. The appointment was then finalized by the JSA today.
In recent years, the top ranks of sumo have been dominated by foreign-born wrestlers from Mongolia, Hawaii and elsewhere. The last Japanese yokozuna was Wakanohana in 1998.
"I feel grateful to all the people that have helped me," said Kisenosato, who was born Yutaka Hagiwara (sumo wrestlers take a new name to compete in the sport). The humble champion paid tribute to his late stable master, Naruto. "If I had not met my former trainer I would not have got to where I have now," he said. "I have nothing but gratitude."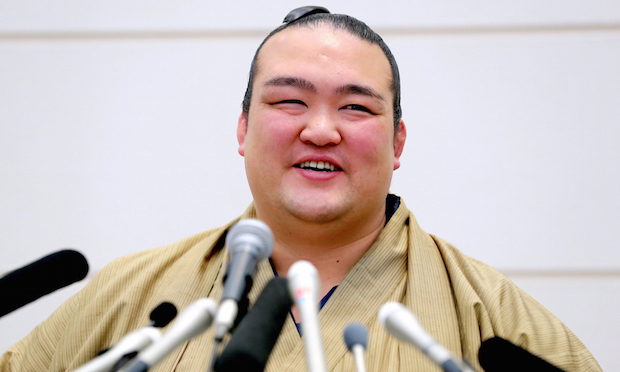 Sumo is generally considered Japan's national sport. There are currently three other yokozuna-ranked wrestlers active in sumo — Kakuryu, Harumafuji and Hakuho — all of whom were born in Mongolia. Hakuho is considered by some the greatest sumo wrestler of all time. Prior to Hakuho, the sport was dominated by another Mongolian, Asashoryu. Foreign-born wrestlers won 58 consecutive tournaments from 2006 to 2015, as Nippon.com notes.
Kisenosato's promotion presents a good opportunity for sumo to shed some of the bad taste left by a string of scandals in recent years, including drugs, bullying, match-fixing, and ties to the yakuza. The presence of Japanese wrestlers at the top of the sport would also lead nicely to 2020, when Tokyo will host the Olympic Games, though sumo is not part of the official competition lineup. The medal haul for Japan at the Games in Rio last year was a record one.