Japan attracts all kinds of foreign resident, from the dilligent student of Kanji or karate to the sleazy women-hunters of Shibuya and Roppongi, and the lost souls who seem to have stumbled into the country and ended up staying.
And then there is Ladybeard, a cross-dressing wrestler and heavy metal vocalist… with pigtails. After quietly gathering a cult following on the cosplay scene due to his giant height, shaggy look and penchant for schoolgirl and maid costumes, Ladybeard formed a new idol unit in March with Rie Kaneko (17) and junior idol Rei Kuromiya (14).
Needless to say, Ladybeard towers above them.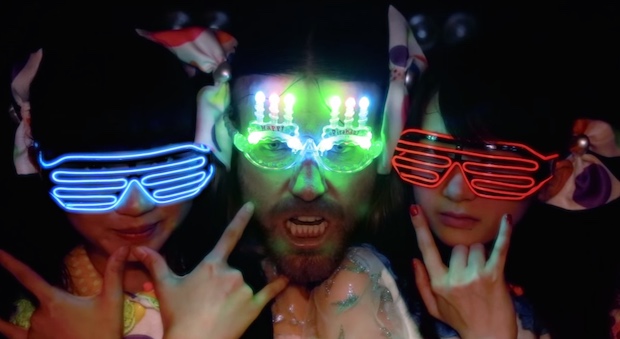 The group is called Ladybaby and here is their first single, "nippon manju" (named after a type of Japanese sweet), released on July 29th.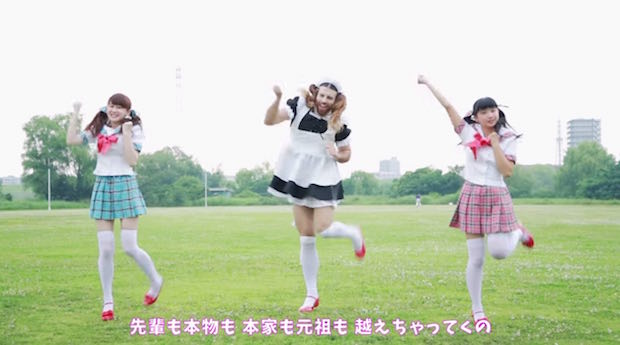 Here is the video. Trust us, you haven't lived until you've seen it.
"Let's come to Nippon," the ladies chant.
Now that's what we call soft power.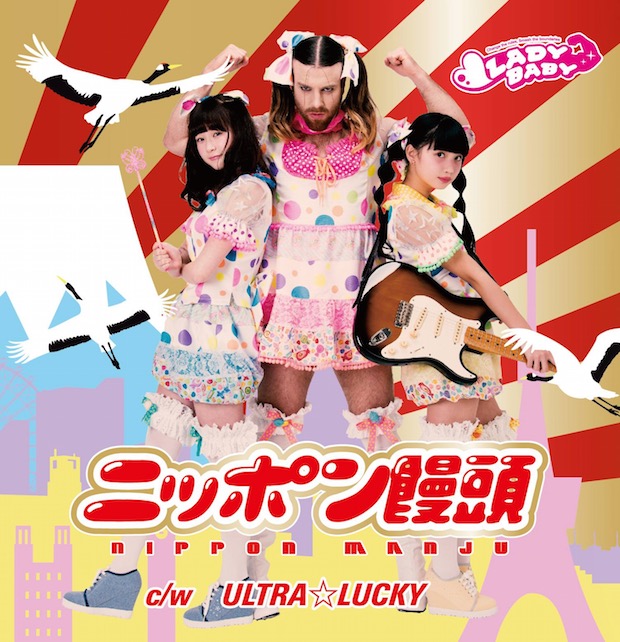 We're not sure if people will actually buy this but the video at least has proved a hit, with over 3 million views at time of writing.
Hailing originally from Australia, Ladybeard started cross-dressing by accident ("as a joke" is how he puts it) but it has since become his life. He went from martial arts to doing stunts and wrestling in Hong Kong, and from there he headed to Japan. The rest, as they say, is history.
He is managed by Naoko Tachibana, a prominent photographer who has documented the crossdresser scene in Japan. A snap by Tachibana of Ladybeard in a "female" costume propelled him to viral glory. Now that he has embarked upon a career in the music world, what's next for the most unlikely gaijin in Japan?