Japan has gone a bit coffee-crazy in recent times. We have seen lots of rather tony cafes and espresso bars opening up around Tokyo for hipsters to sip on froth. Starbucks is the second largest chain of coffee shops. Even convenience stores have also started offering real coffee drinks.
And certain baristas have created a social media storm in a coffee cup. Yes, it's the latte art trend.
This essentially involves turning the foam of a cafe latte or cappuccino into a temporary sculpture floating on the top of the drink.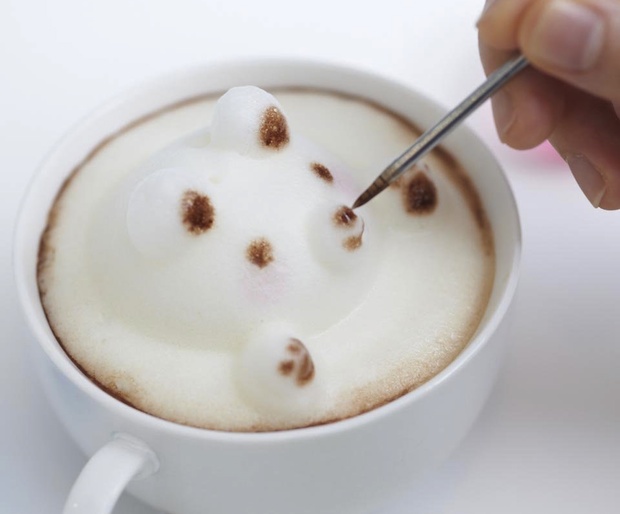 While some have bordered on the truly over-the-top, Kazuki Yamamoto in particular has impressed customers with his artistic skills creating animal figures and sculptures so cute you don't want to start drinking.
If you don't have the budget to go to these plush cafes around Tokyo, Takara Tomy has come up with a neat cooking toy so you can make your own latte art at home.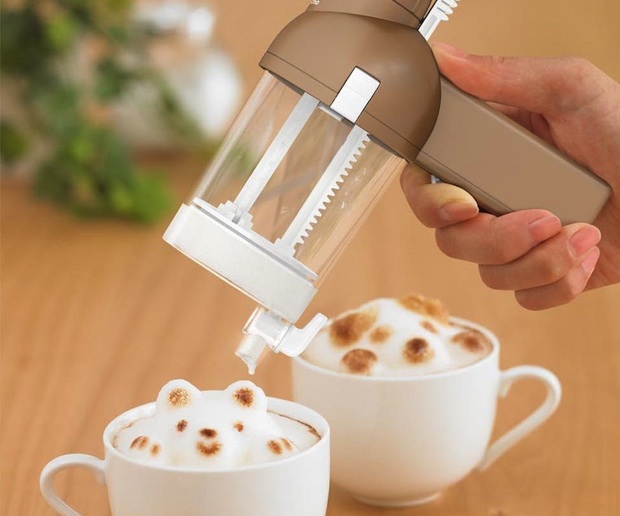 The 3D Latte Art Maker Awa Taccino is the latest in Takara Tomy's growing line of kitchen toys.
It is a special blender gadget that can dispense the milk foam onto the top of your coffee without you having to take a lengthy apprenticeship under Monsieur Yamamoto et al. Instead, just a minute or so to blend, and then control the foam as it comes out of Awa Taccino.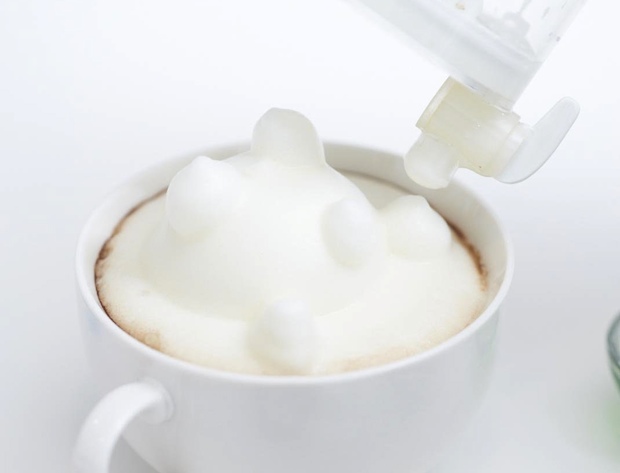 All you need is some milk and then the Awa Taccino will blend and dispense the milky foam in a way that's easy to control and "sculpt" into your choice of latte art.
For the final touches, use syrup or chocolate to add extra features like a mouth, eyes, ears and so on.
Here are some ideas to give you inspiration.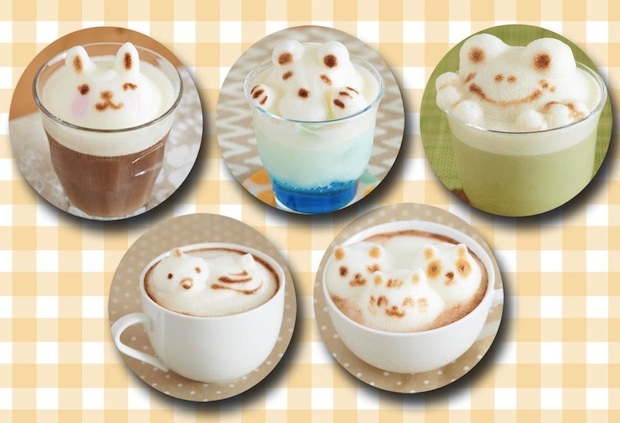 The 3D Latte Art Maker Awa Taccino is now on pre-order and will be available in early December.
*Update*
The 3D Latte Art Maker Awa Taccino has got picked up by some major overseas blogs like Wired and Engadget, who seem to love how it resembles a "foam gun".
Oh, and Takara Tomy made this funny commercial.