Struggling to find that perfect gift for that special someone? Or that relative who seems to have everything already?
A hour or two spent browsing some of the awesome items available in Japan will soon convince you that there are still plenty of original gift ideas out there.
Here are some of our favorites and recommendations for Christmas 2016.
Continuing on from last year's Star Wars boom and just in time for the release of Rogue One in movie theaters, Japan-exclusive Star Wars items are still all the rage.
Believe us, you can't call yourself a Star Wars fan unless you have at least seen a video of the Space Opera Dancing Music Figures series. It first came out in 2015, but this year several additional figures came out, plus this new three-droid set and Darth Vader and Stormtrooper set.
More hi-tech is this Star Wars Interactive Bluetooth Snow Globe by Amadana Imp. And if you've really got money to burn, the Darth Vader Yoroi Samurai Armor Display Set will mean you never look at that famous villain the same way ever again.
This year, the first Japanese-produced Godzilla film in many years was released to great box office success. As such, we seen a wave of interesting Godzilla products and tie-in merchandise, including the Godzilla Face Pack, a Steiff Godzilla 60th Anniversary Japan Limited Edition Toy, a S.H. Monster Arts Kou Kyou Kyoku Godzilla 1989 (harking back to one of the 1980s movies), Godzilla Coin Bank Itazura Money Box, and Godzilla Snap Crocodile Dentist Game.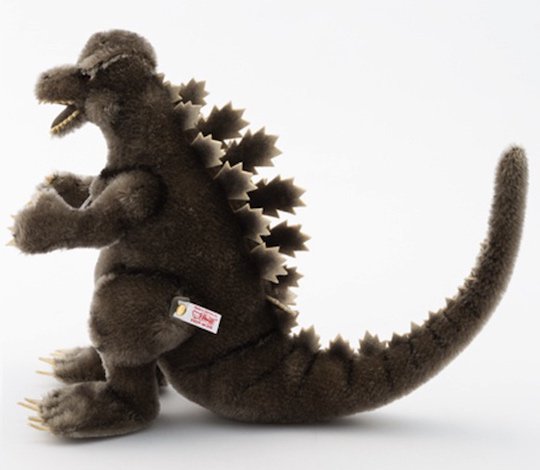 Japan has long pioneered quality home star-gazing, especially through the Homestar home planetarium series by Sega Toys. The line has been around for many years now but continues to develop in interesting directions.
Sega Toys partnered with Disney to bring us the Disney Characters Homestar Magical Night Home Planetarium, which adds Disney music to a nocturnal spectacle.
The Megastar Class Home Planetarium comes from the mind of the renowned Takayuki Ohira, who created the original Homestar and has now made his own home planetarium to bring the breathtaking world of the stars to your home.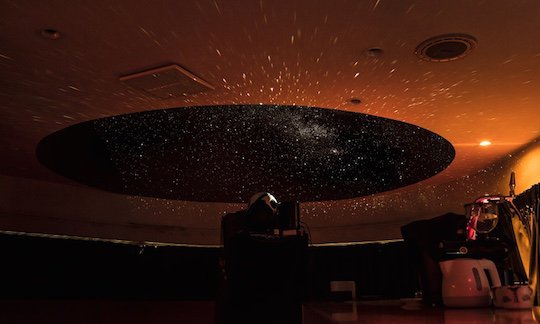 Recommended older models include the Homestar Aqua and Homestar Classic.
But it's not just Sega Toys who are looking up at the stars. Even the Sylvanian Families have a planetarium that is ideal for young girls. Kids will also love the Twinkle Tent, while older relatives and friends will appreciate the simple charms of the Hoshi-zora Star-filled Envelope.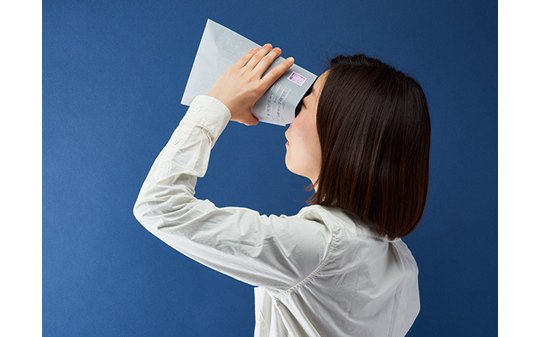 If you have a pet, Japan has some of the most intriguing items for you.
Celebrate the change of calendar with the New Year Kagami Mochi Cat House or get healthy together thanks to the Doggy Health Run Pet Owner Exercise Treadmill.
The Mewgaroo Hoodie series of "snuggle sweatshirts" for cat-owners is still proving a big hit and now comes in a full range of sizes and colors.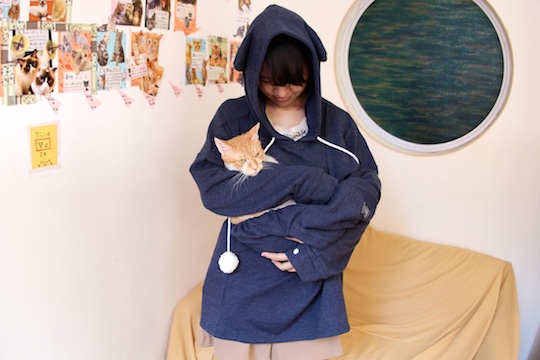 Veteran endoscope maker Coden is also looking at the pet industry, releasing the Ear Scope for Dogs.
A few years ago, Japanese beauty gadgets were a huge hit online. Though the trend has calmed down somewhat, we keep seeing new entries. These include themed face packs like Minions or One Piece Kabuki. Gold leaf has also been a major trend among skin-care products recently, resulting in items such as the Gold Masquerade Gold Leaf Beauty Mask.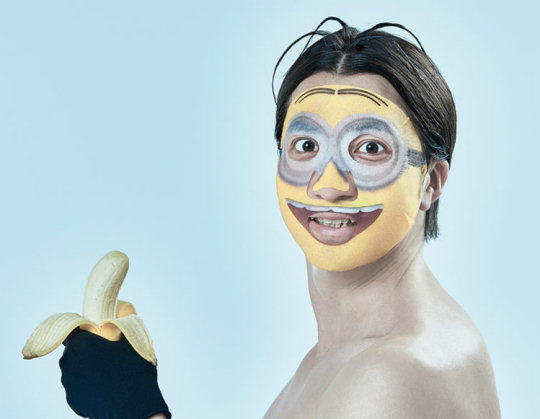 Otherwise you are bound to make a big impression if you give someone the Bihana Nose Adjuster Clip or the Facial Expression Exercise Mask.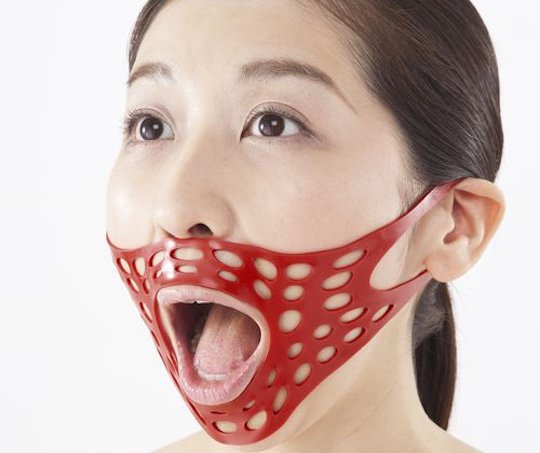 Though it faces increasing competition from South Korea and elsewhere, Japan is also known for its technology and gadgets.
You can't go wrong with a household robot, so why not try the Tapia AI Robot Companion? Or something for your phone instead, like the Smapon Communication Toy?
More low-fi but just as useful is the Gorone Desk (for using a laptop while you lie down) or Chargeable Flexible Arm Clip Style for Smartphones (again, a boon for lazybones) from Thanko.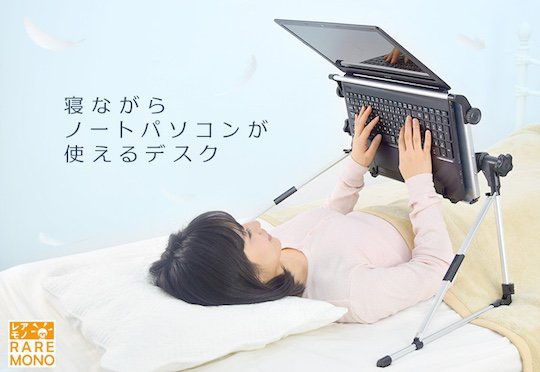 The end-of-year season can be a cold affair. Stay warm this winter with the USB Heated Kairo Leggings.
Our favorite examples of toys, puzzles and games from the past year or so include the special Japanese crafts editions of Monopoly and the Neko Nabe Cat Puzzle, which is inspired by a Japanese meme where cats would nap inside cooking pots.
Japan is internationally admired for its remarkable cuisine. The best way to enjoy this is by coming to Japan and eating at local restaurants. The next best thing is to order something direct from Japan. Our food and drink section is extremely varied, covering everything from this frozen beer slushie maker or a "rapid beer cooling" gadget to sweets like the Adult Amber Otona no Kohaku Pocky for Whiskey (how's that for a novel take on a Japanese confectionary staple?) or this unique curry with some of the finest mushrooms Japan has to offer. And if you're at a loss for how to spice up that dessert, pour on some Chocolate-flavor Soy Sauce.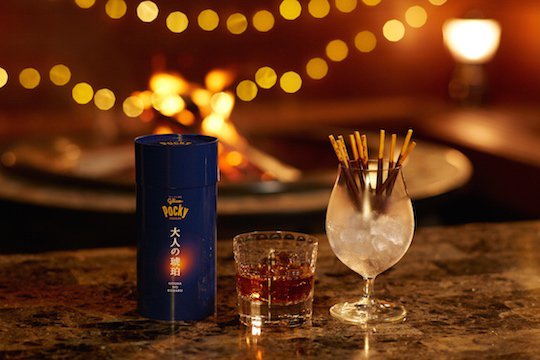 Finally we have fun stuff we don't know what to call so we just use the catch-all phrase "unique Japan". And what a category it is.
Hello Kitty Dry Suit? Yes. A gangster-inspired Yakuza Tattoo Kewpie Doll? Present and correct. My Neighbor Totoro Wall Clock? Of course. A futon for your wallet?! We are not joking.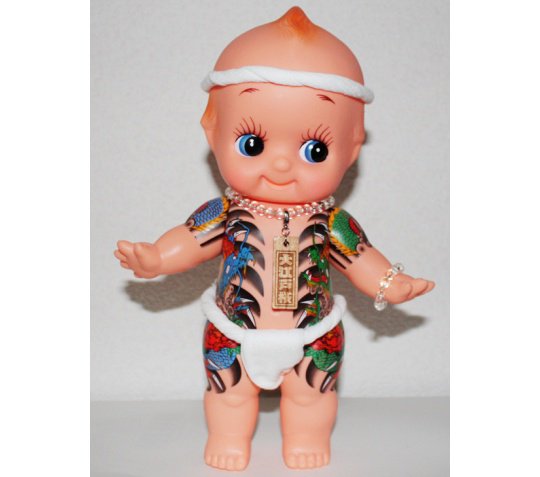 Okay, that's surely more than enough for this year (but if you want more, there's plenty of other ideas).
Now we challenge you to find more original gift ideas for Christmas 2016!