In need of some holiday cheer? Fed up with all the bad news stories clogging up on your feed?
Then take a gander at something that is bound to make you smile: the Running Christmas Tree.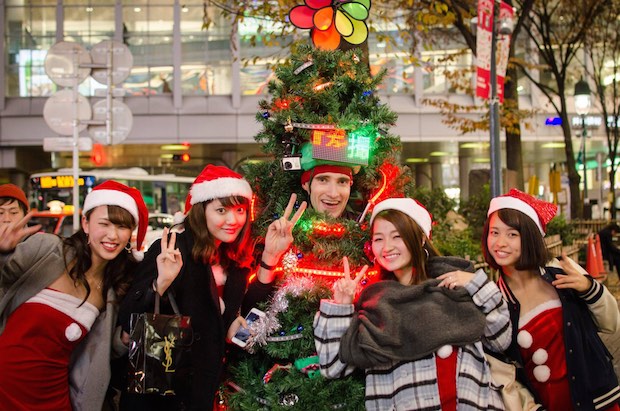 Claiming to be the "world's first wearable on-demand illuminated Christmas tree service" (or just "uber for illuminations" for short), the project is the "latest revolutionary wearable device" by Joseph Tame, a social media consultant and keen amateur runner.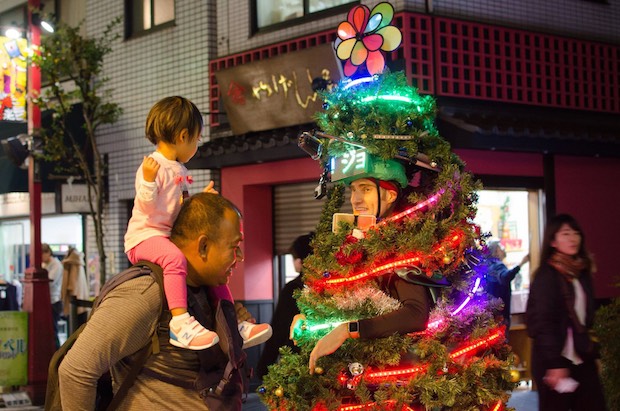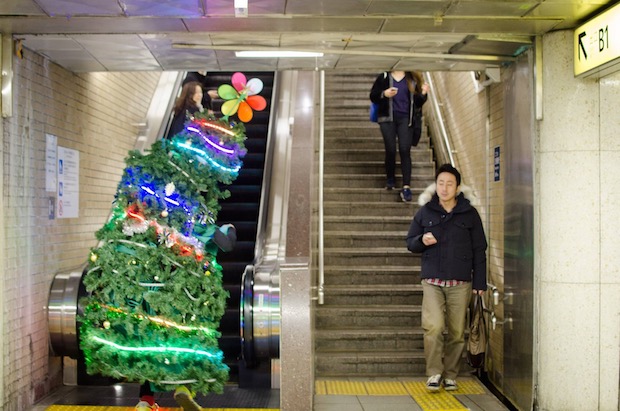 If you have a pressing need for a human tree to complete your seasonal celebrations, give Tame a bell. the service is available for ¥50,000 or $500 until December 26th via an iOS app.
Using 99 batteries, 30 meters of wiring, two fake Christmas trees, and two months of preparation, Tame wears the Homemade Wearable Christmas Tree on his jaunts around central Tokyo, transforming himself into the Running Christmas Tree.
This mobile seasonal illumination device has been designed to disrupt the illumination industry by allowing for on-demand illumination — simply pull out your phone and summon the Christmas tree anytime, anywhere, and Joseph will head in your direction to bring some light into your life.

Featuring over 1,500 LEDs, 9 mico-controlers and 100 batteries, this 25kg / 2.5-metre tree is unlike anything seen before, and has been a huge hit on the streets of Tokyo where the service was first rolled out.
Christmas is always somewhat different in Japan and Tame's service-cum-cosplay-outfit now adds to that heritage with aplomb.
The Christmas tree has a library of 153 Christmas songs and is guaranteed to make you smile within seconds of an encounter.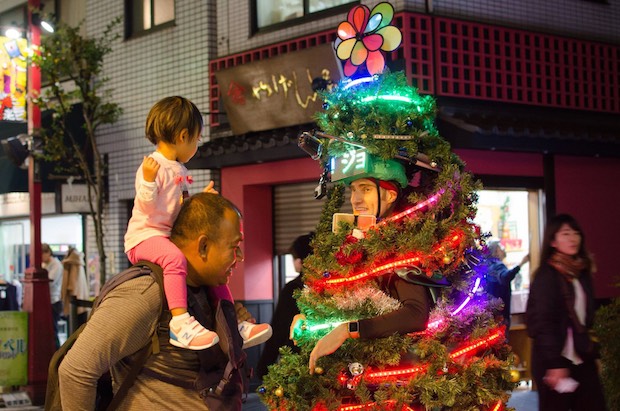 So if you want to impress that special someone, don't just settle for any old present or date spot (Christmas is actually primarily a romantic holiday in Japan). At the least, Tame's invention certainly makes a nice change to the usual illuminations organized by Tokyo's department stores and other commercial districts at this time of year.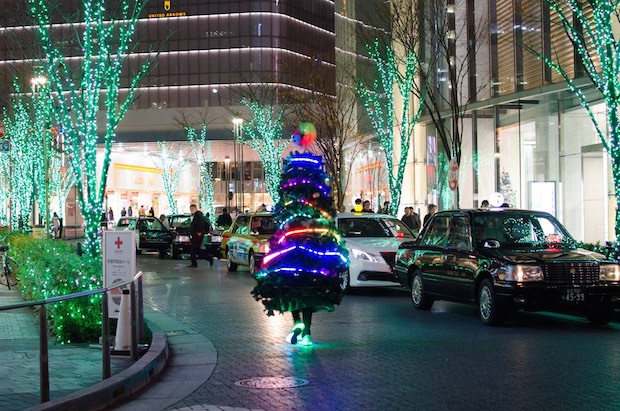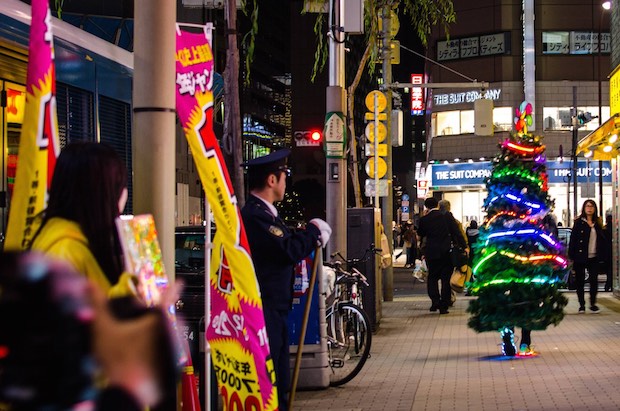 Not simply yet another foreign resident in Japan who likes to draw attention to himself, Tame has once again attracted the attention of plenty of news outlets, local and international, including CNN.
Mr Tame is no stranger to larking around Tokyo in bizarre homemade costumes. Originally from the UK but long based in Japan, he regularly runs the Tokyo Marathon in live-streaming gear that can only be best described as outlandishly unpractical.