Recently Tokyoites were shocked by the first November snow in over 50 years, but spare a thought for those shivering folk who live on the northern island of Hokkaido.
Need that slice of pizza in a hurry? Well, you shouldn't rely on Domino's Pizza if you live in freezing Hokkaido, it seems, because it is attempting to use a reindeer to deliver takeaways during the winter season.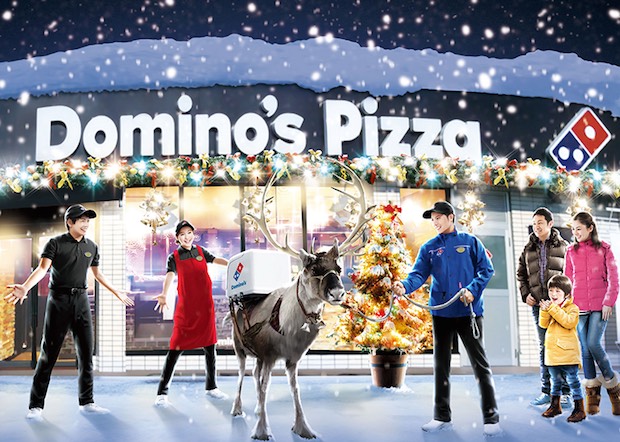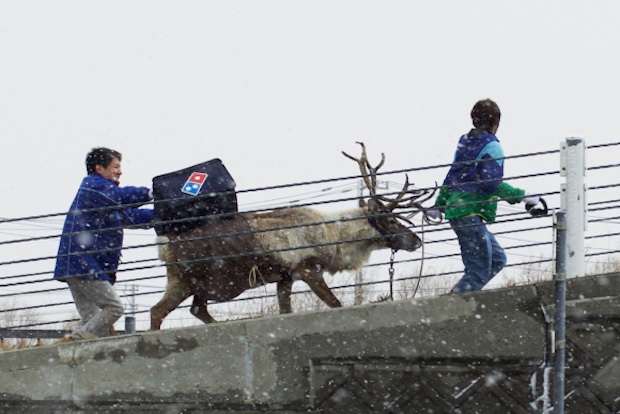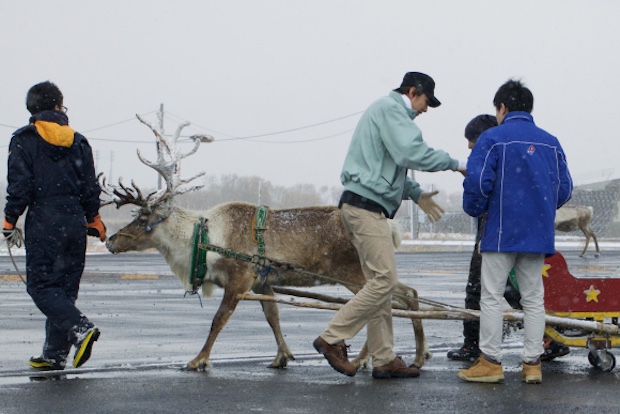 The publicity stunt — recalling the "polar bear delivery" service by Halls — is a tongue-in-cheek, festive solution to the notorious logistic issues facing Hokkaido, which is vast and wild with an inhospitable winter climate to boot.
In an officially released video, Domino's shows its research team trying to guide a hapless reindeer "trainee" make a delivery all while tracking its progress via GPS. In the end, they resort to using a sledge since the pizza boxes keep on falling off Rudolph's back.
Overseas media outlets have quickly picked up on the story as the latest episode in the ongoing "wacky Japan" saga, but needless to say that Domino's of a December service rollout is not going to happen for real.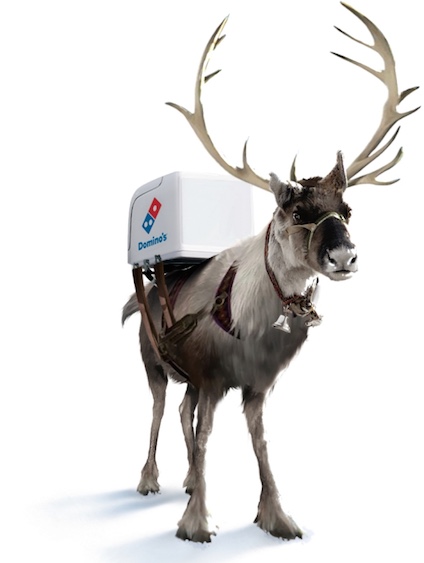 But wait, pizza for Christmas?
In Japan, Christmas is very much a part of the calendar — though not in the same way as Europe and North America. For a start, the "traditional" food is different: KFC chicken and strawberry shortcake. And the highlight of the season is actually Christmas Eve, where couples go on expensive dates.
The equivalent of Christmas is actually New Year, where people send each other cards, and families come together for special food, bad TV, and an obligatory trip to a local place of worship (in this case, a Shinto shrine, not a church).
That being said, people are more likely to give Christmas presents to each other than previous generations, and almost every district of cities and towns have their own Christmas illuminations and displays starting around now.