Third-wave curry, anyone?
Opening November 2nd on one of the Yamanote Line platforms at Shibuya Station, Drip Currymeshi Tokyo serves rice and curry roux (curry-meshi in Japanese) with hot water poured like drip coffee.
Diners choose one of three flavors (beef, spicy chicken, seafood), which is complemented by fifteen varieties of condiments such as coffee (!), jasmine team, dried bonito flakes, and maple sugar. The final concoction is then pulled together by hot water, poured into the bowl from a drip pot via a filter.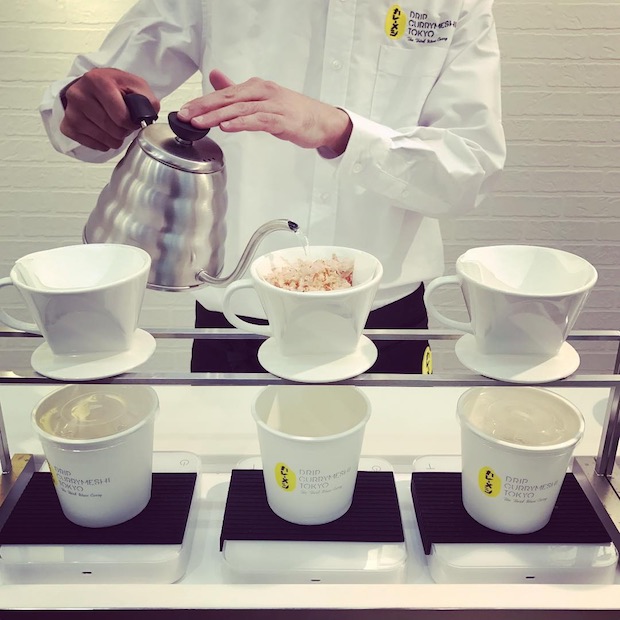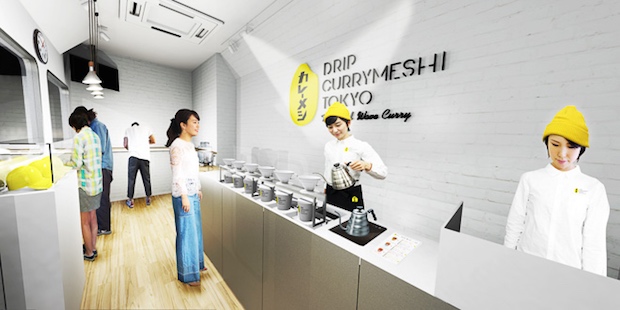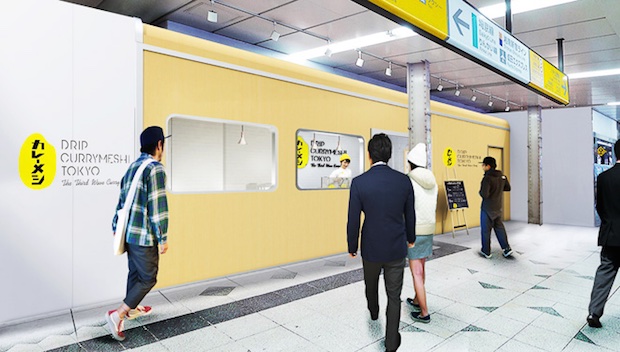 The experience will set you back a very modest ¥290. The chic eatery interior has been produced by celebrity designer Kashiwa Sato.
Curry-meshi is a recently launched take on instant noodles, invented by Nissin.
Shibuya Station's Yamanote Line platform has a pedigree for unusual fast food. For many years, it hosted a popular cup noodle restaurant.